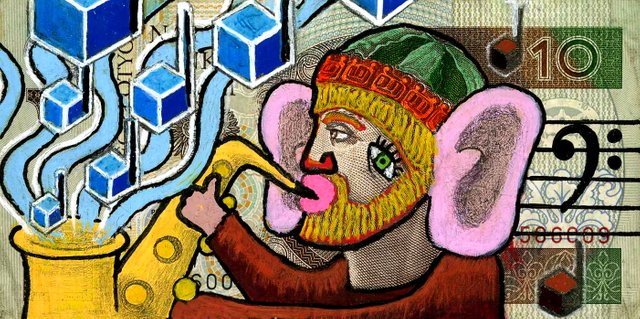 I finished this yesterday, it is called Picasso Plays By Ear... I have been learning about various art styles throughout history, to grow as an artist... But it is a fun process, and reflects the joy I feel as I develop my own style... Blah blah blah, nobody visits my posts, so I hope nobody goes and fucks themselves...
I have no more to say right HERE... A picture speaks 1000 words, so kiss my art... Unless you want to BUY this, of course... Then you can visit my shop!
https://www.cashmashup.com/product-page/picasso-plays-by-ear-moneyart-by-cmor
Have a nice year...