The Leap, FULL illustration project, Steps+Video+Gif
Hello everyone! Today I want to share with you my latest finished project! This is about a 15 hour process and I just finished it so its Steemit FRESH!! XD.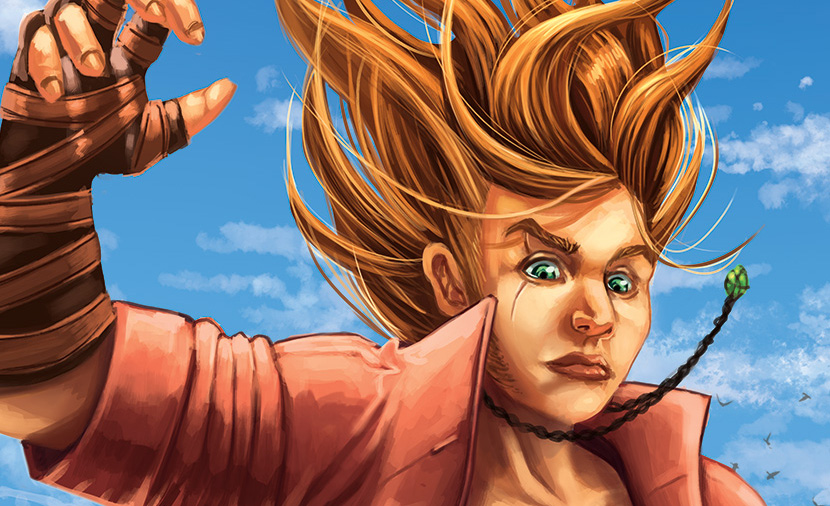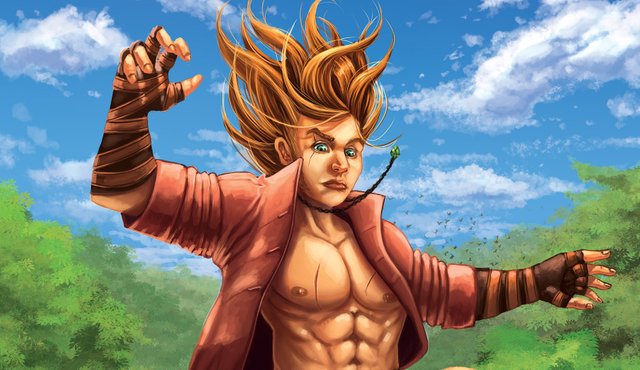 Now this was brought to me from my client as just a basic idea, he wanted me to create an illustration for his book called "Runik", well another one anyways :) Ive been working with him for the past year.
His only thought was some sort of action scene, something that shows athletics and the type of training that the people would go through in this world SO I began to ponder on it. I sketches around in my brain till I thought of this little scene!
Step 1. The sketch. Here you can see the inner workings of my brain and what I wanted to create.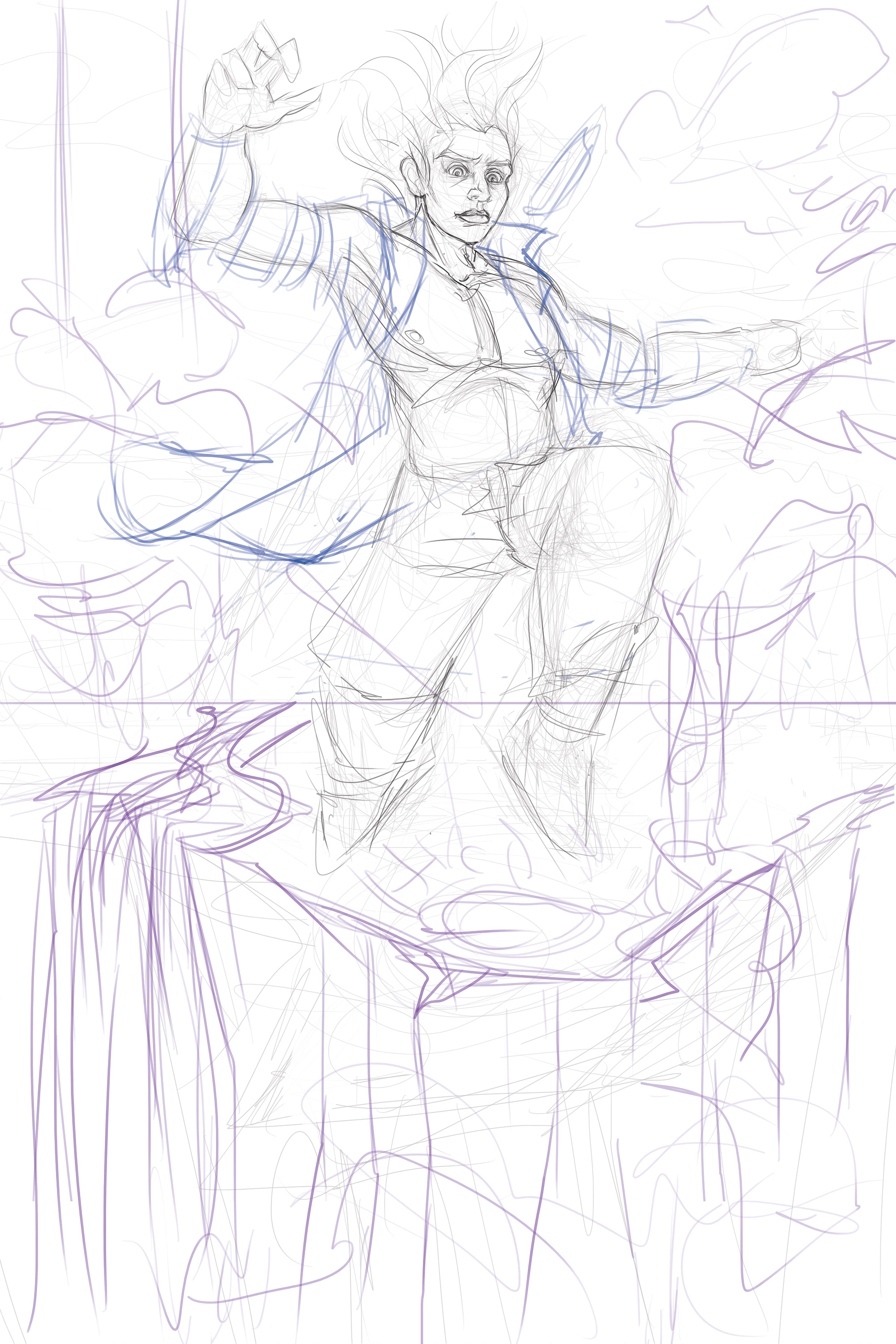 Step 2. Usually here I would make some really clean line work but.. this is as far as the line work got on this specific project. I think because of all the painterly studies I've been doing I felt confident to just start on color!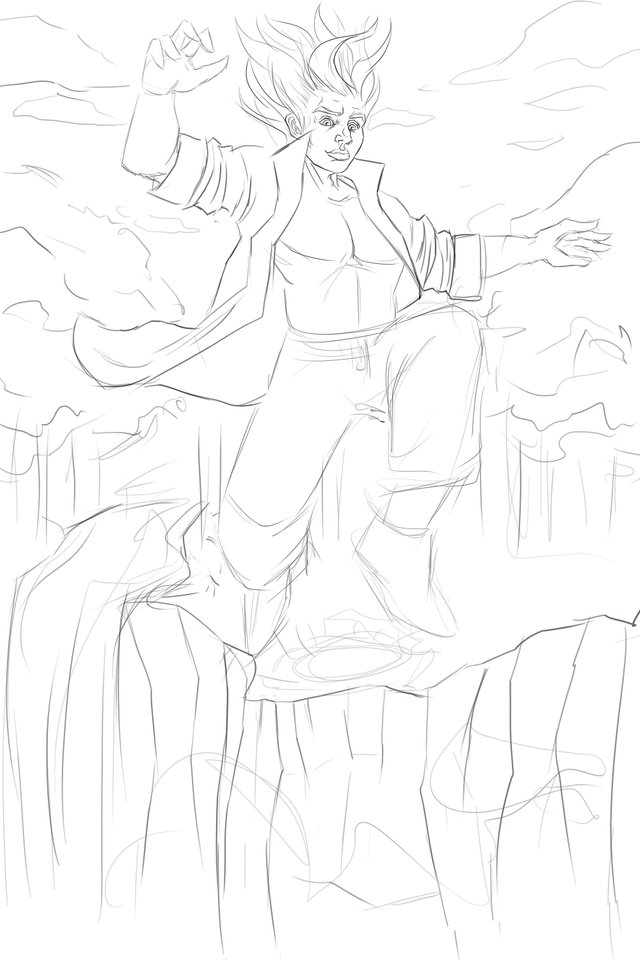 Step 3. And so I did! Here are the first colors thrown down on the blank page :) I start paint sketching at this point, marking down whats going to be what.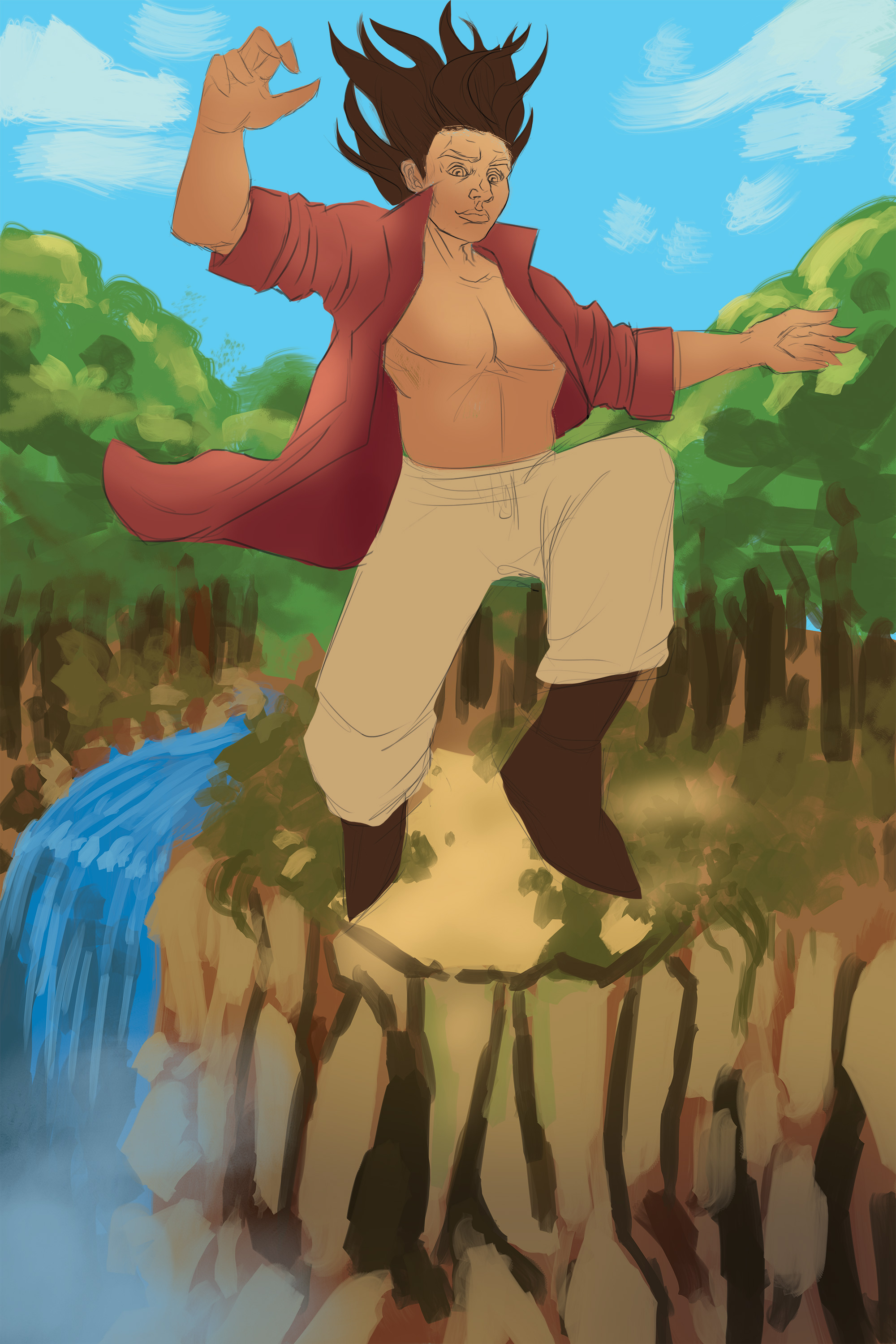 Step 4. In this phase I start concentrating on certain parts, start painting in some trees and some rocks, but mostly I see allot of facial work here. Thats where I usually concentrate first.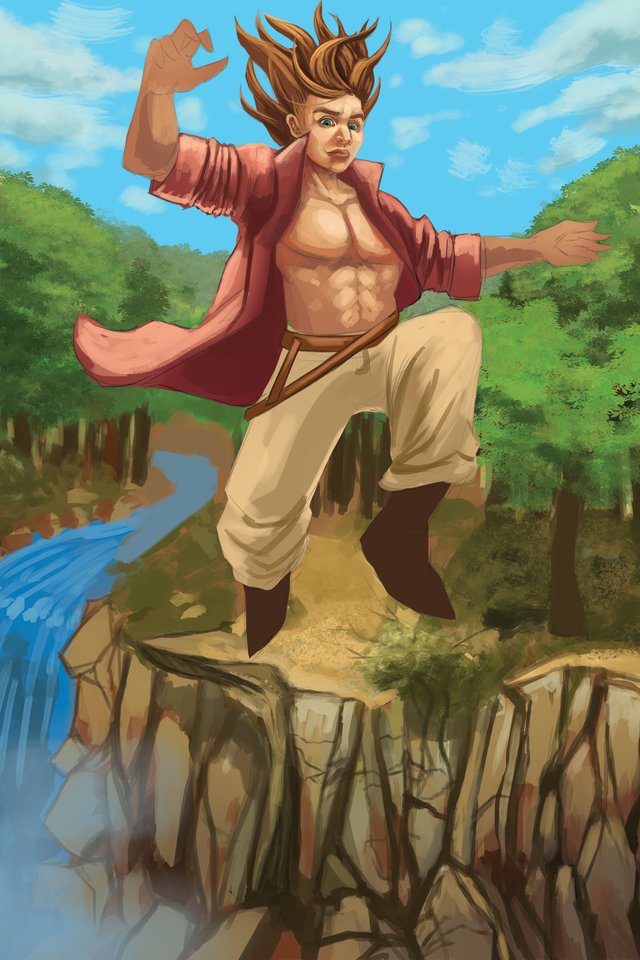 Step 5. This is that golden phase that I always love! Everything is pretty much evenly detailed. The clouds are in place giving it that nice depth. everything is mapped out accordingly and now after this its all going to be detail work and making it look nice. :)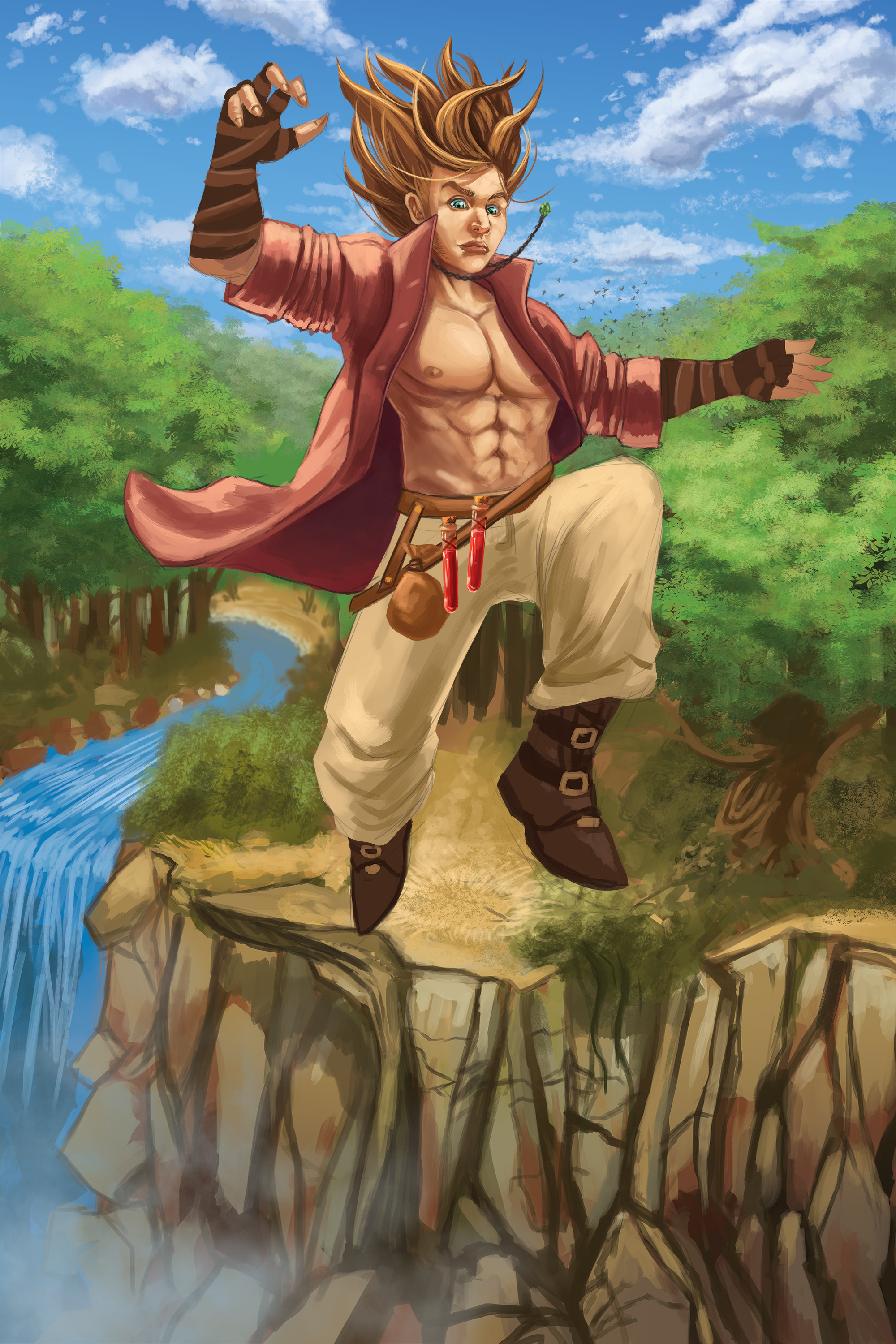 Step 6. Here you can notice even more how I am starting to smooth things over and paint more realistically, IE the pants... the mist coming from the bottom of the waterfall and even more crevasses and cracks in the rocky canyon side.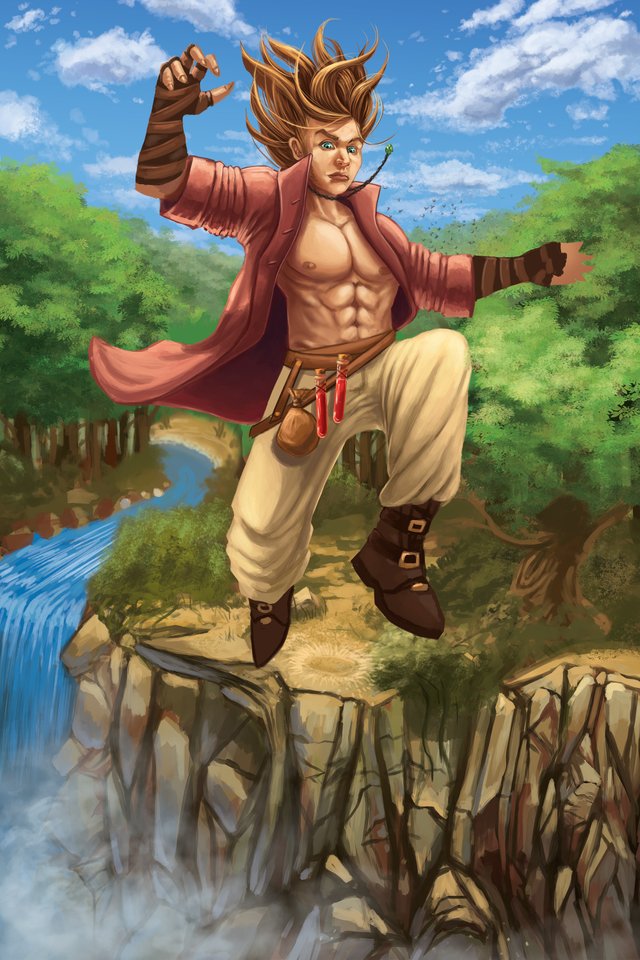 Step 7. This right here is a step in which I could pretty much call it good if I wanted too.. but I can always push things further so a few more hours will be spent...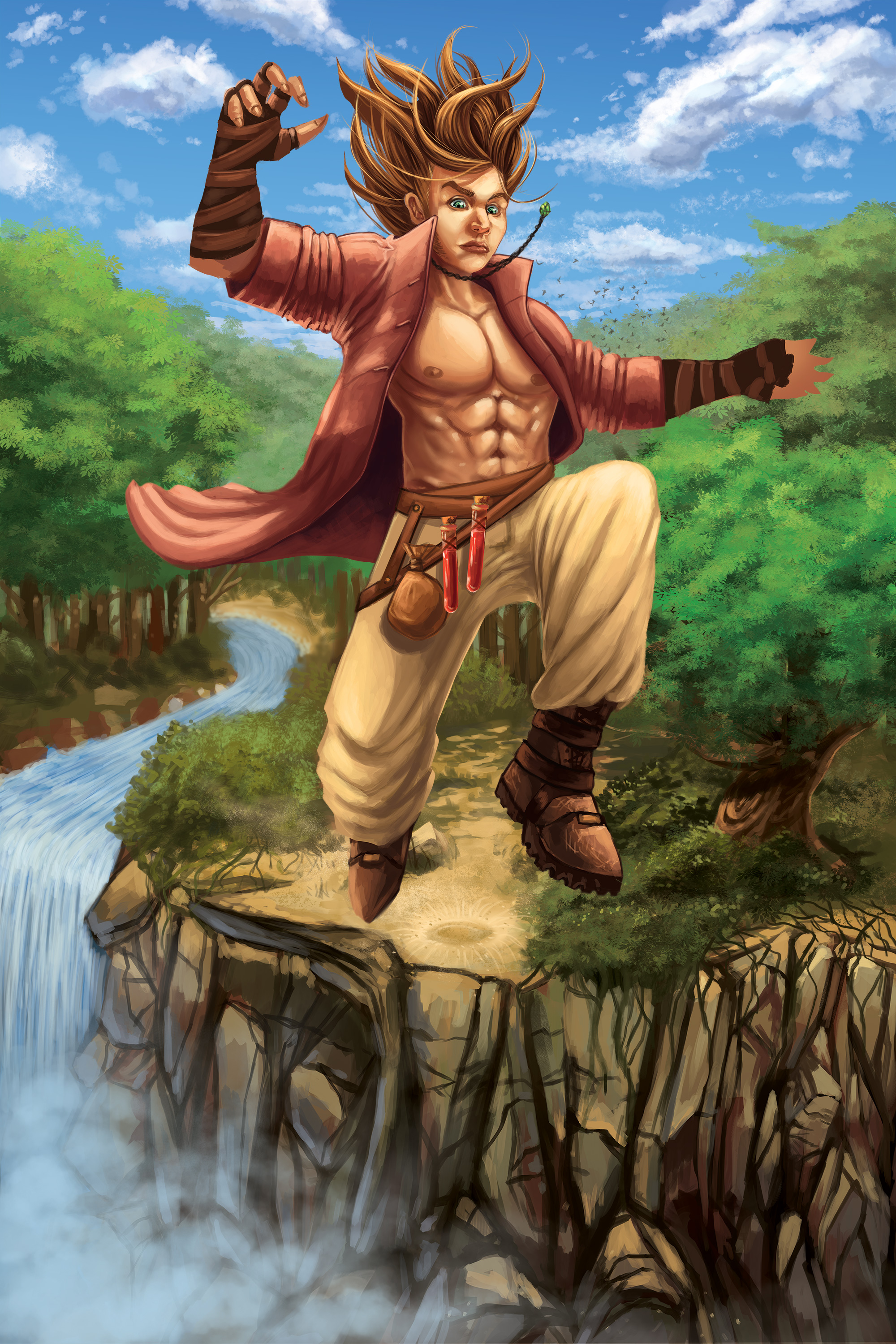 Step 8. ITS COMPLETE!! He is the center of attention now, he has a slight glow from the sun, little textures have been added. I am pretty happy with it and my client is left speechless. My work here is done, im ready for another please ^_^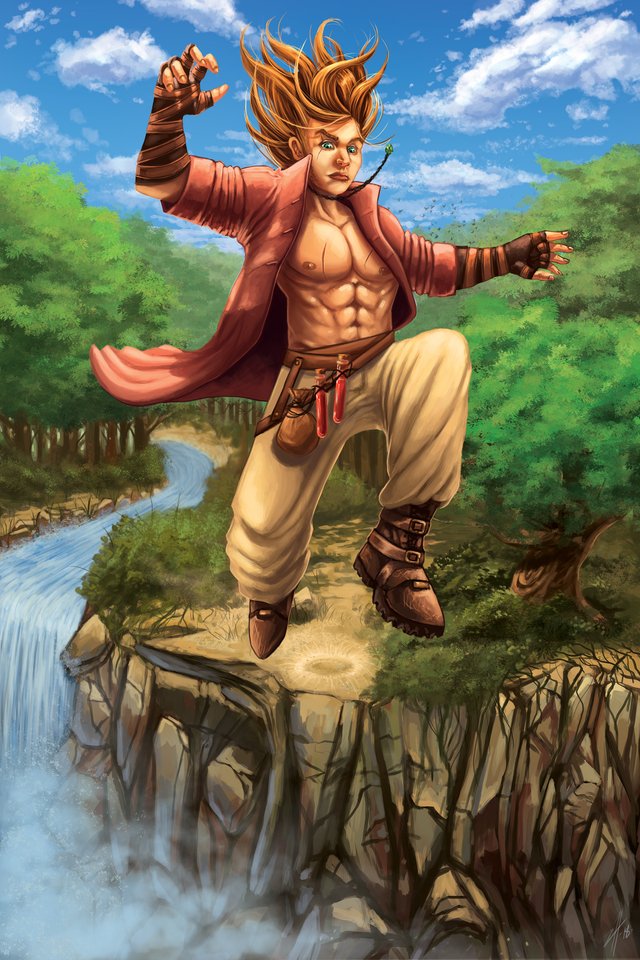 Here is the GIF process! I love making these because it makes it look like magic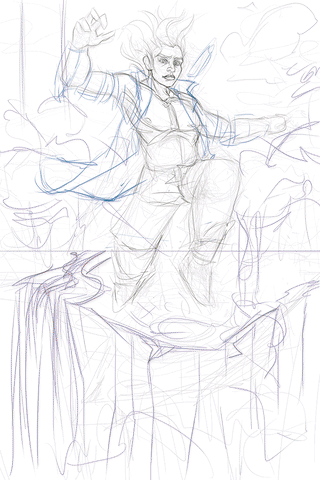 And lastly don't forget to check out the speed paint video to see it all! =D
WELPPP thats all for now guys, Again my name is Nycto for those of you who don't know me yet. Be sure to give me a follow for lots more Art and Tutorials! =D
Be sure to drop a Hi and ill get back to you! Always love meeting other artists. :)
-Nycto