The Red Brick Road
I'll bet you any amount of Steem that you can't figure out what my latest shot is! I'll let you examine it first: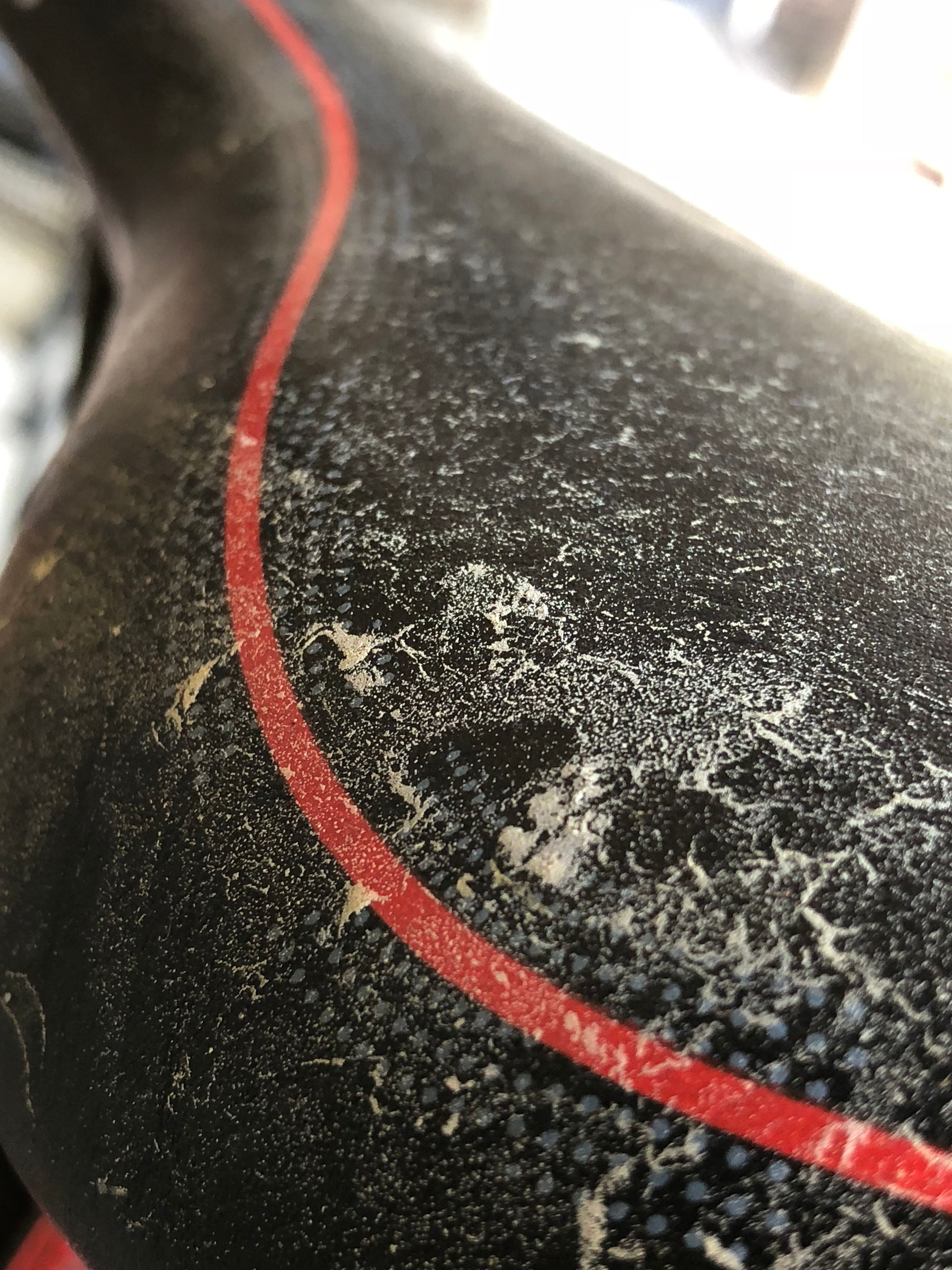 Scroll down, when you think you have the answer
.
.
.
.
.
.
.
.
Today's shot is a 2x photo of the bicycle seat on the porch taken with my iPhone X. Did you guess it? Of course you didn't so hand over the Steem. I really like this shot because it looks like a winding red path or road. A lot like the yellow brick road from the Wizard of Oz. The specs of sand could even be perceived as clouds. What do you guys think?