The Ringerike art style dates to the late 10th century and 11th century and evolved out of the earlier Mammen style. The name comes from a group of Runestones at Ringerike, near Oslo, Norway that feature the style. It was at Ringerike that the local reddish sandstone was used to carve standing stones with the distinctive art style.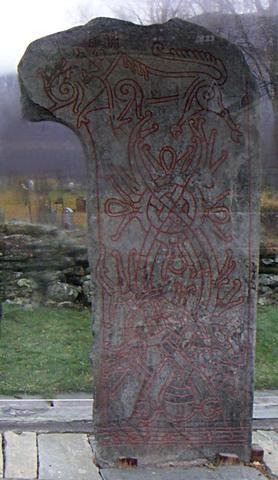 The Vang Rune stone showing the Ringerike style, Norway (source: Wikipedia) 
The defining object of the Ringerike style is the Vang Runestone, from Oppland, Norway. The image is of balanced tendril ornamentation, differing in style to the earlier Mammen Style by being taut and evenly curved.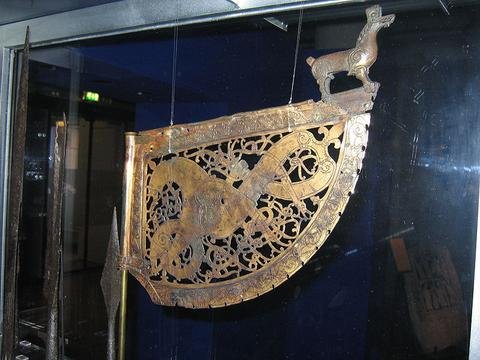 The Ringerike Style Söderala weathervane. (Source: Wikipedia)
The Ringerike style is also found on metalwork, such as the copper-guilt weathervanes from Källunge, Gotland and from Söderala, Hälsingland, both in Sweden. The most common motifs of Ringerike are lions, birds, band-shaped animals and spirals and the style has a lot in common with Anglo-Saxon and Ottonian art styles. 
Thanks for reading and please take a look at our Viking webstore: NORSE FURY