Art Headpieces for Twin Cities Rubber Ball USA
I was so thrilled to be asked by the owner of Bondesque (located in Minneapolis) to create unique headpieces for her store and for the upcoming Rubber Ball USA. I wanted to take this opportunity to make headpieces that were unique and beautiful….however I had function in mind as well. When I am asked to make headpieces for an event I spend extra time researching the event. The website describes the event as "an unrepentant celebration of kink and fetish culture." People from all over the Midwest gather in their best fetish fashion for a night of mingling, dancing, performances, and maybe some other things I can't describe here. Guests will be moving around on their feet for long periods of time, therefore I needed to create smaller lightweight pieces. As far as styling goes, I wanted to make headpieces that would work well with fetish fashion, but also work well with other alternative clothing styles (for multiple uses).
Here is what I came up with!! I used a lot of spikes, velvet, and lace...all of my favorite things :) Unfortunately some of the detail did not show up the photos. Overall I think I spent around 100 hours on this project.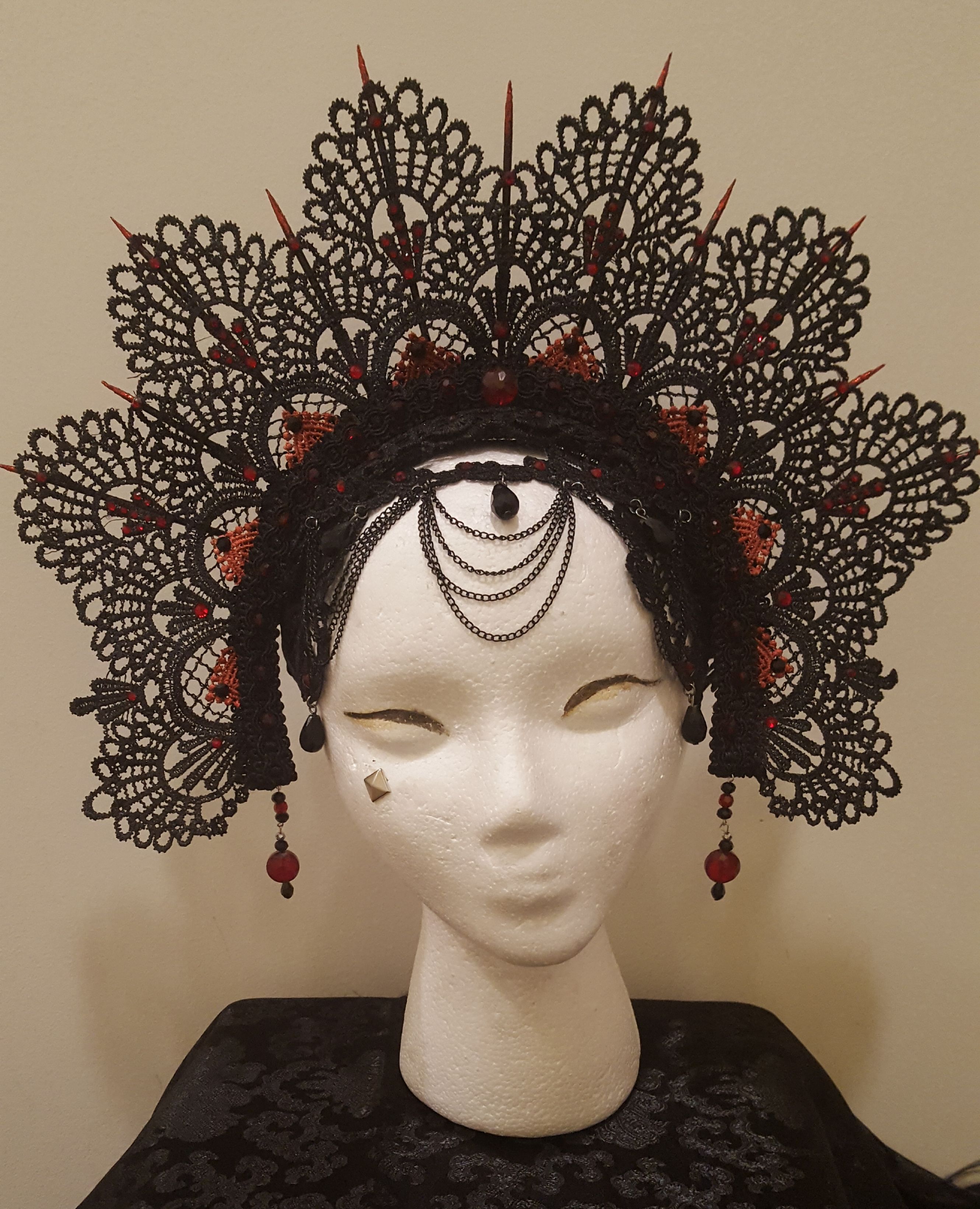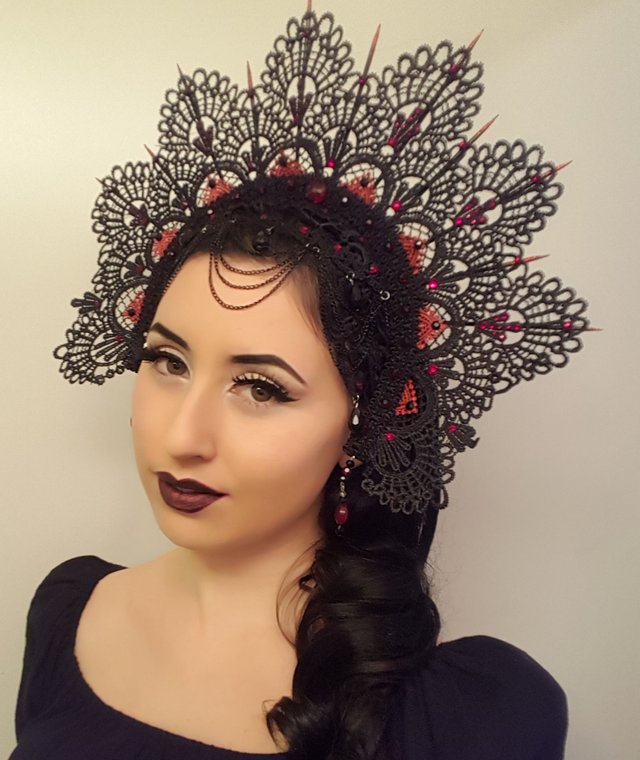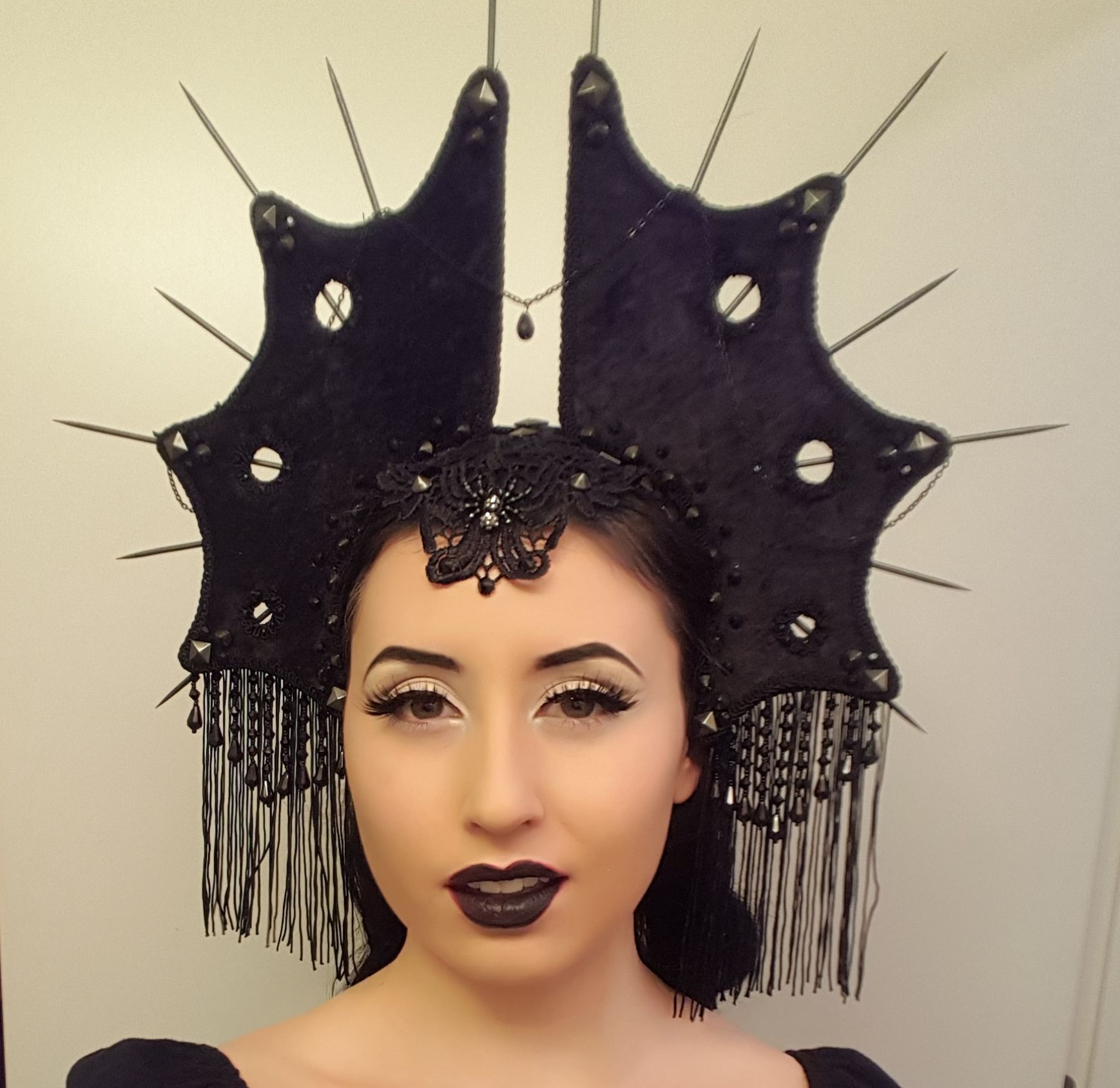 There is a spider centerpiece. It is hard to see since it is covered in bling!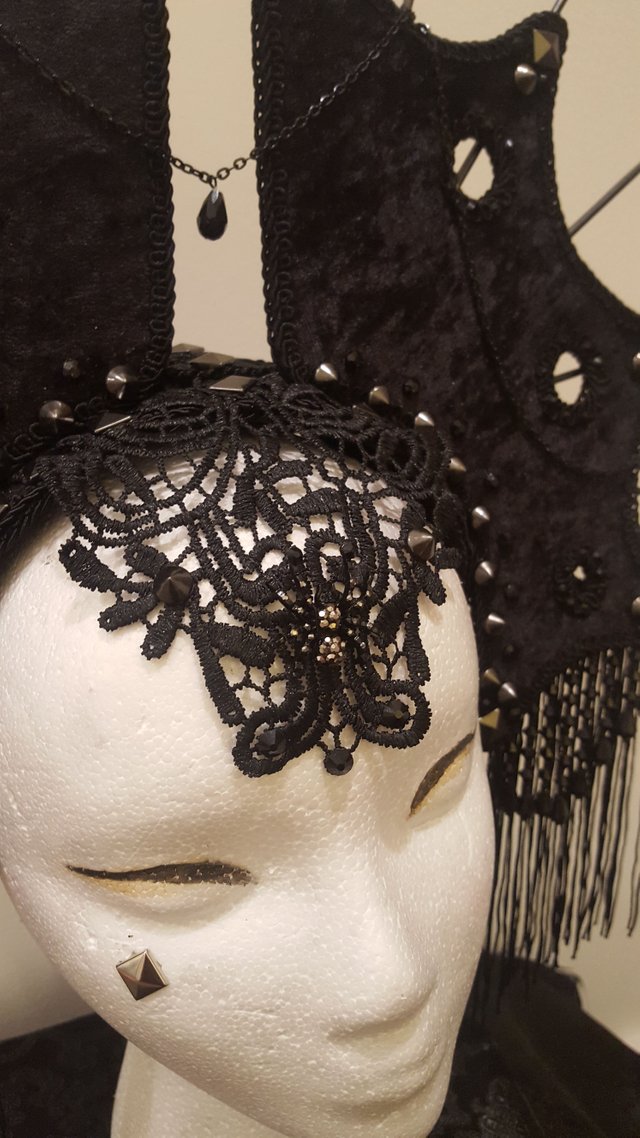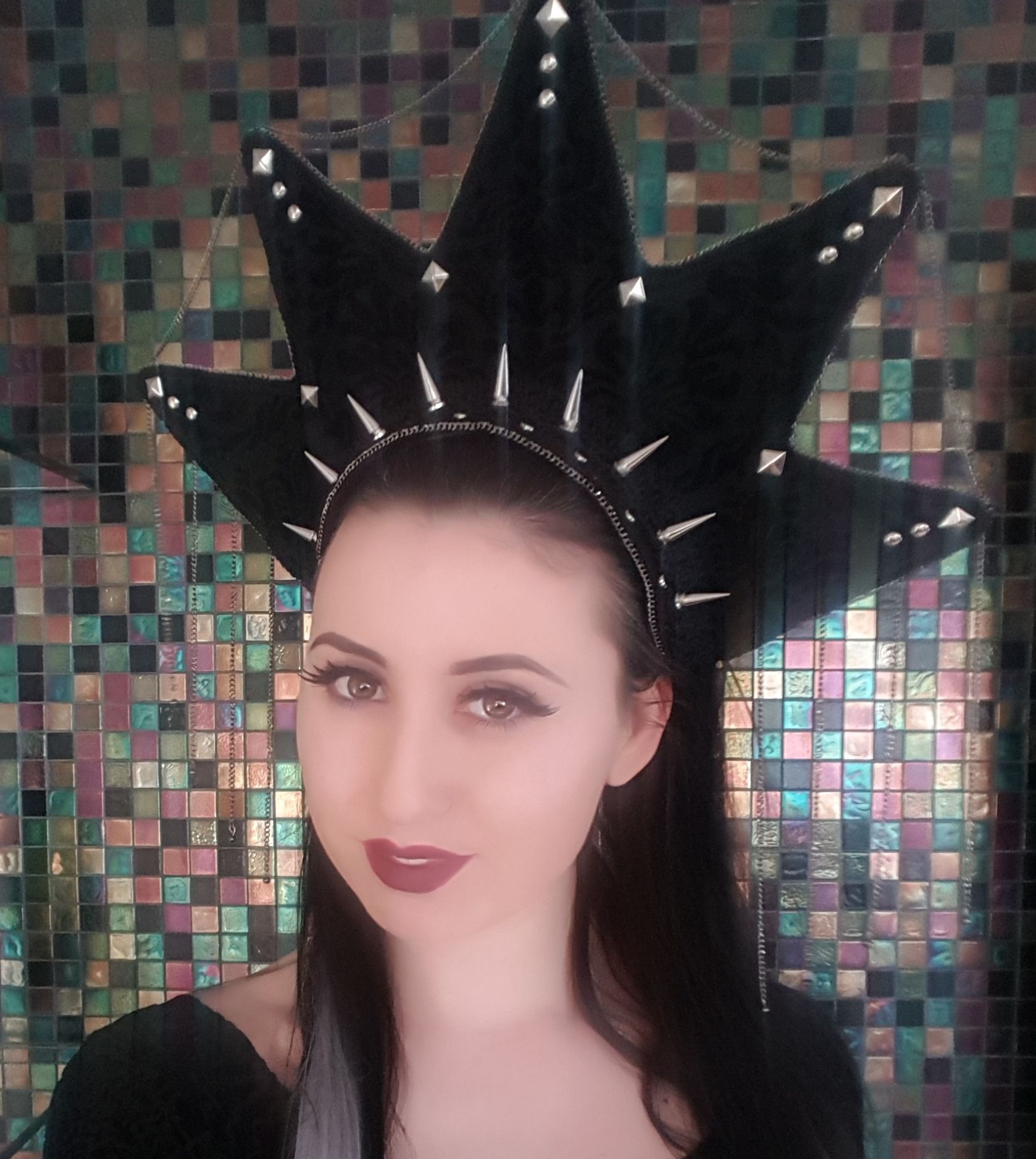 What did not show well (using camera phone lol) is the beautiful burned velvet fabric with damask design.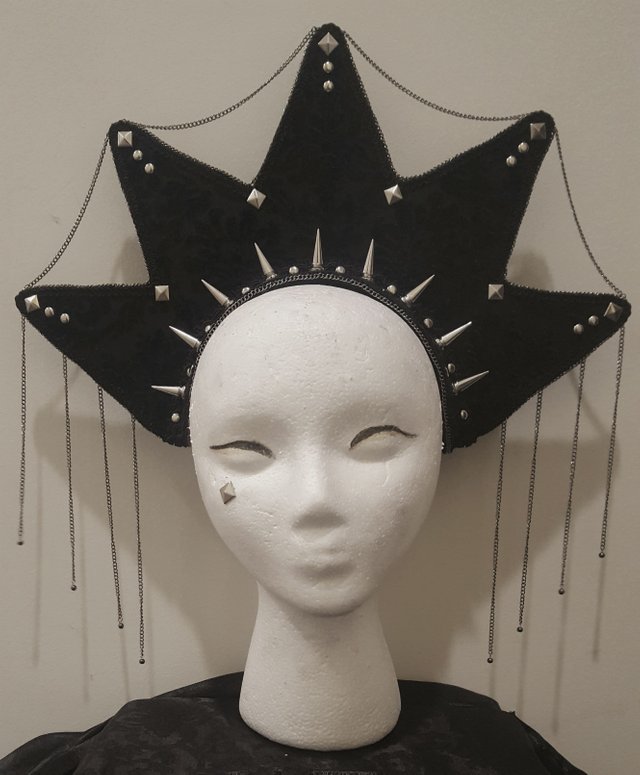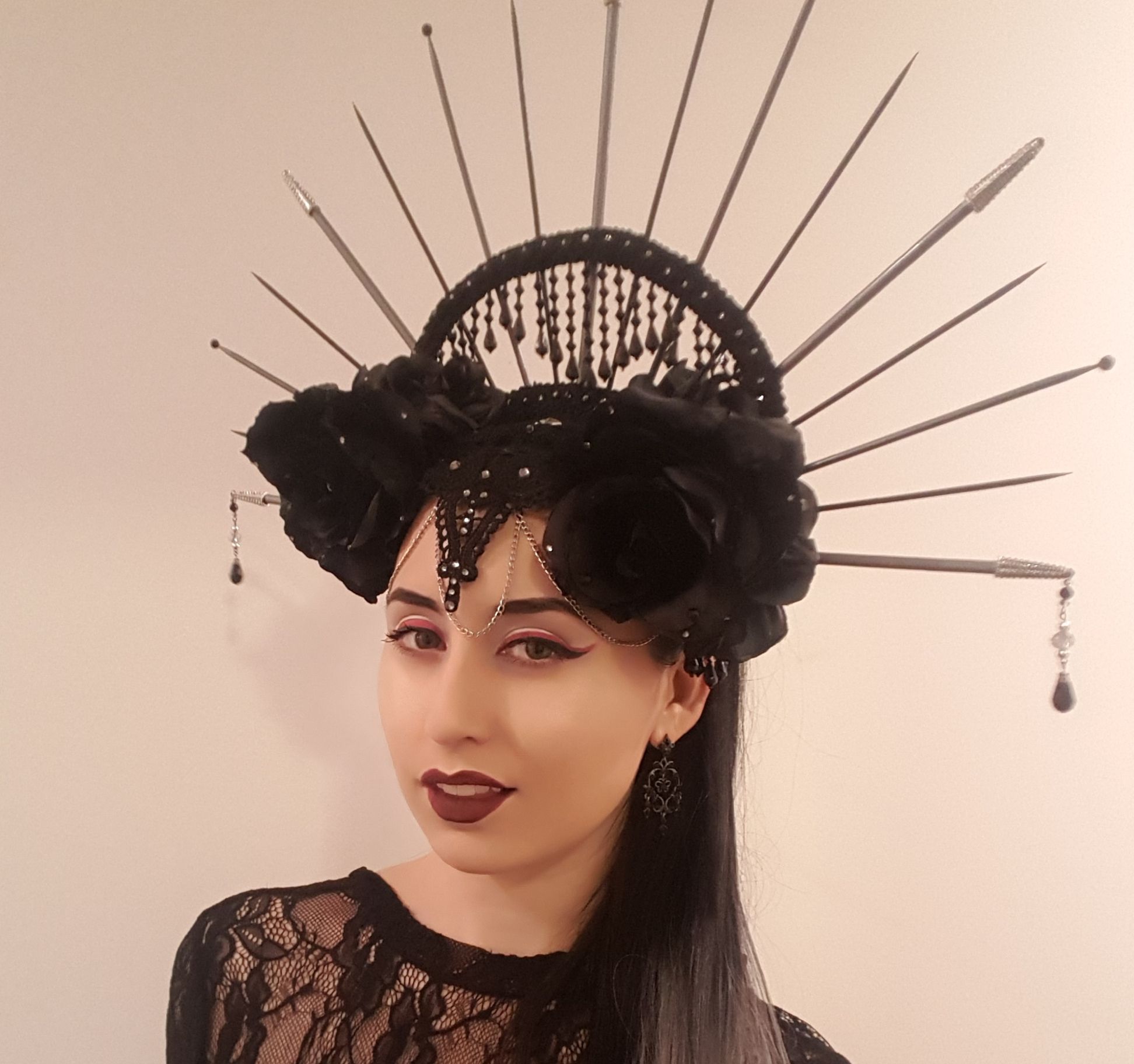 There are tiny silver rhinestones and studs in the flower petals