To the moon and back...
Hi!
For today, I saved one very special picture for me .. it's a picture I drew for my boyfriend's birthday. At first, I was skeptical because I wasn't sure if he would like it, since I rarely draw characters .. however, when I thought a little better, I knew he would love it because it's a gift from me and he will see how much love and effort I put in.
Otherwise, we are in a relationship for a year and a half and have known each other for six years. In the beginning we were great friends, talking everything to each other, hearing each other .. but since he was from another city, we didn't see each other so often since he works and I don't study in my city and then it was a little bit harder to combine. I don't even know when our friendship happened to get into something more. Somehow everything went spontaneously. I remember vacationing with my aunt, who lives in the same town where he is. We saw each other every day and there, somehow from friendship love was born. As we usually say, life writes novels, we will see what the end of this novel will be ...
As usual, I drew on canvas with oil paint, size 30x40. In the picture I drew him on a horse. Otherwise, it's his horse, a female whose name is Zeka, and because of her I wished I had a horse for a "pet". Below I have uploaded the pictures I took while working ..
Initially, I put the emphasis on him and the horse and later I paid more attention to the background. As you can see, the background doesn't stand out as much because I wanted he to be in the foreground. For the background, I used mostly blue and white as well as a little brown for the fence wood.
I hope you like it. :)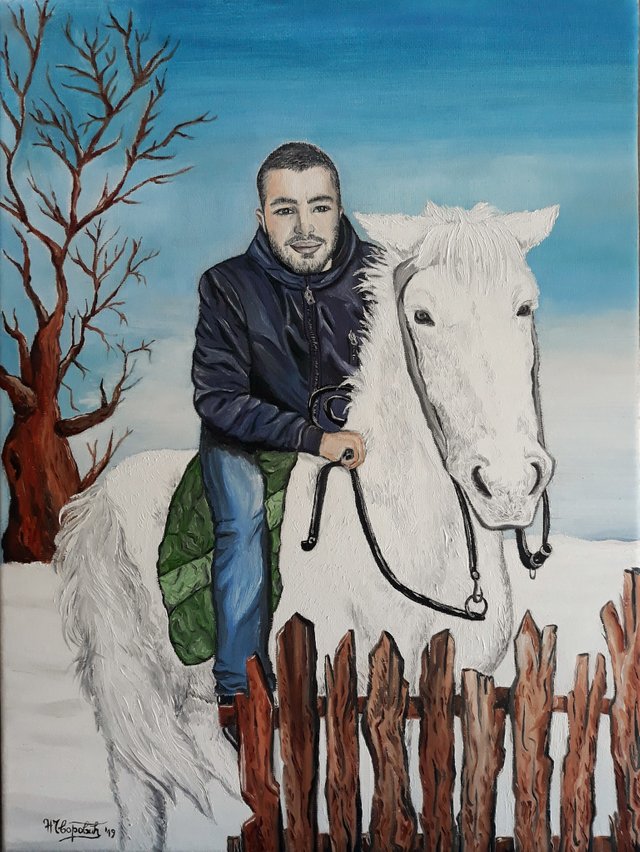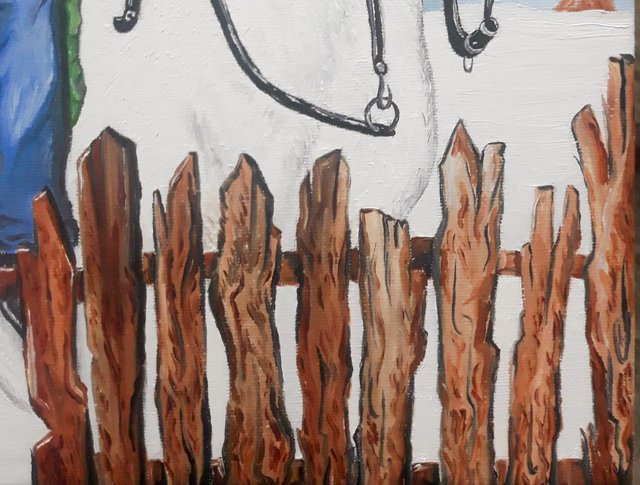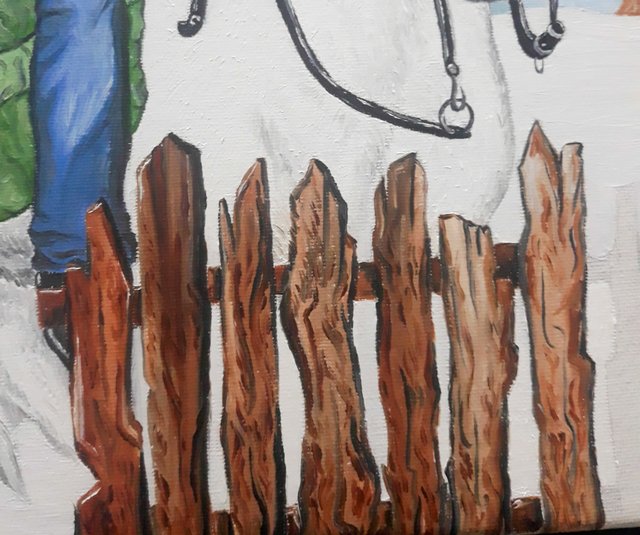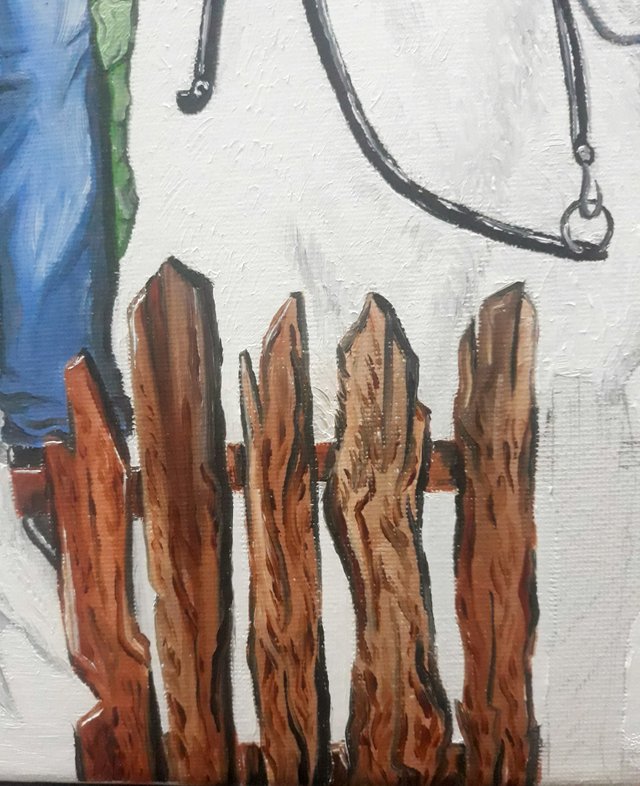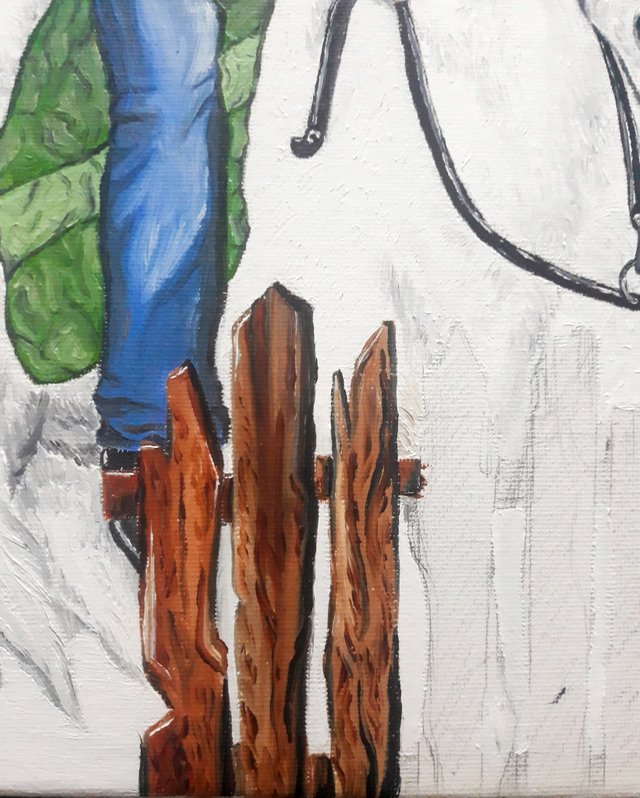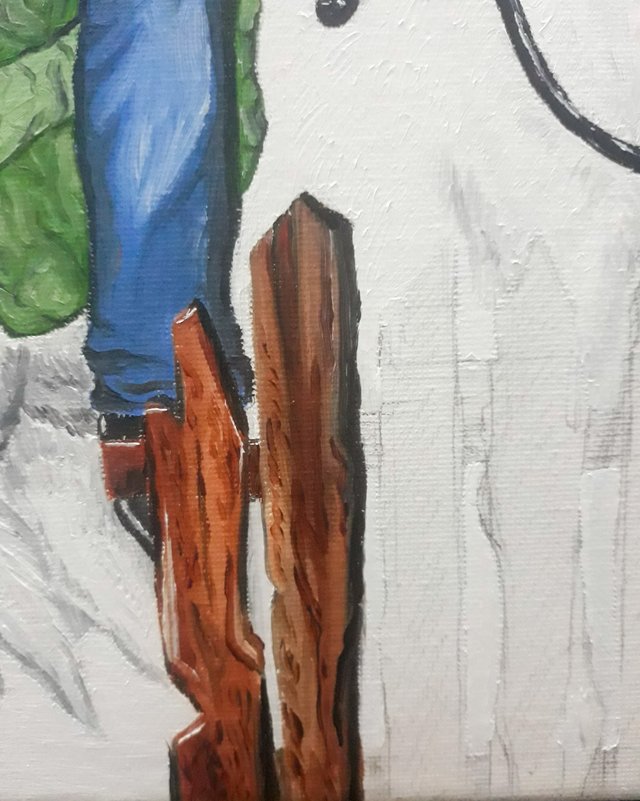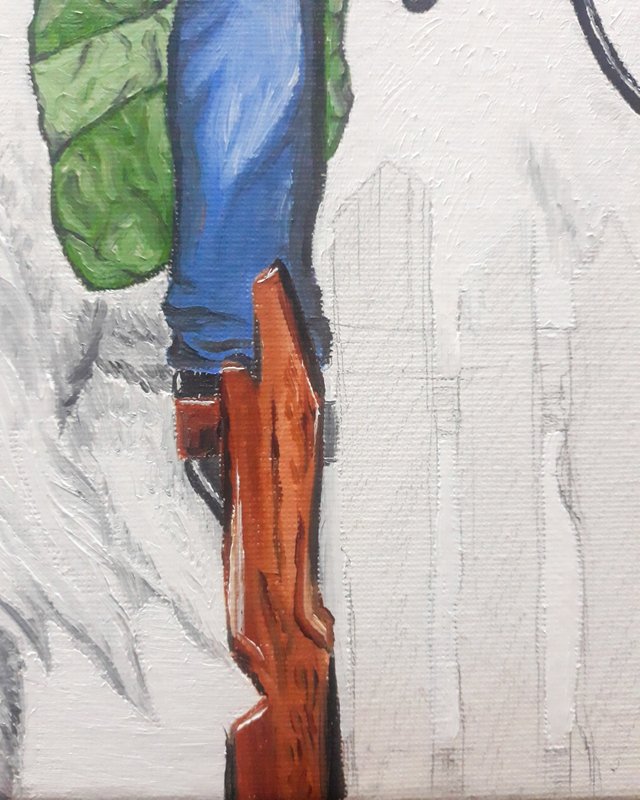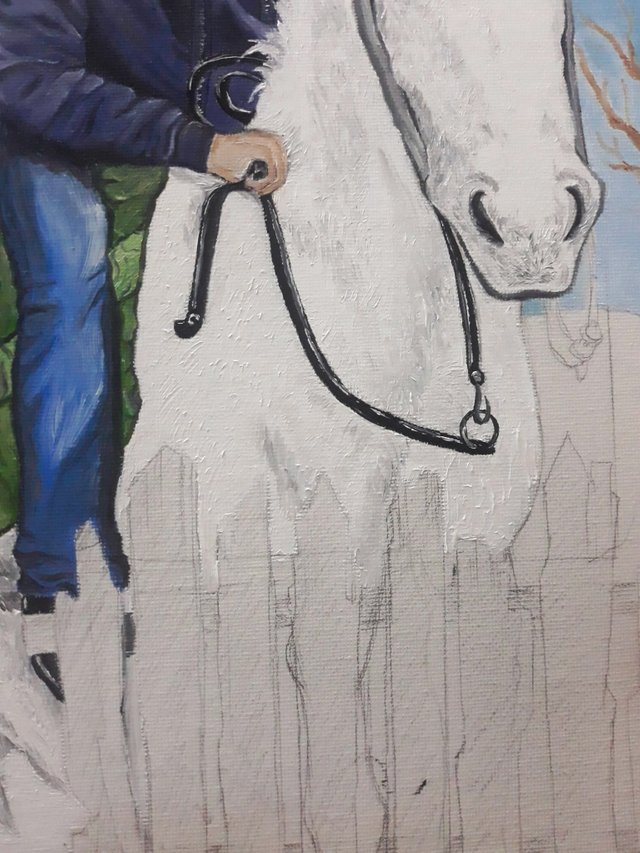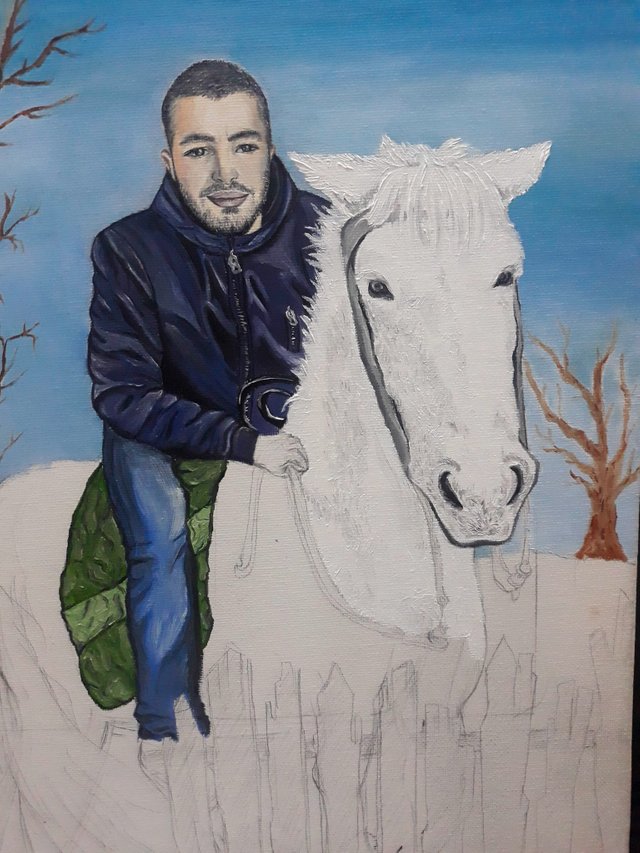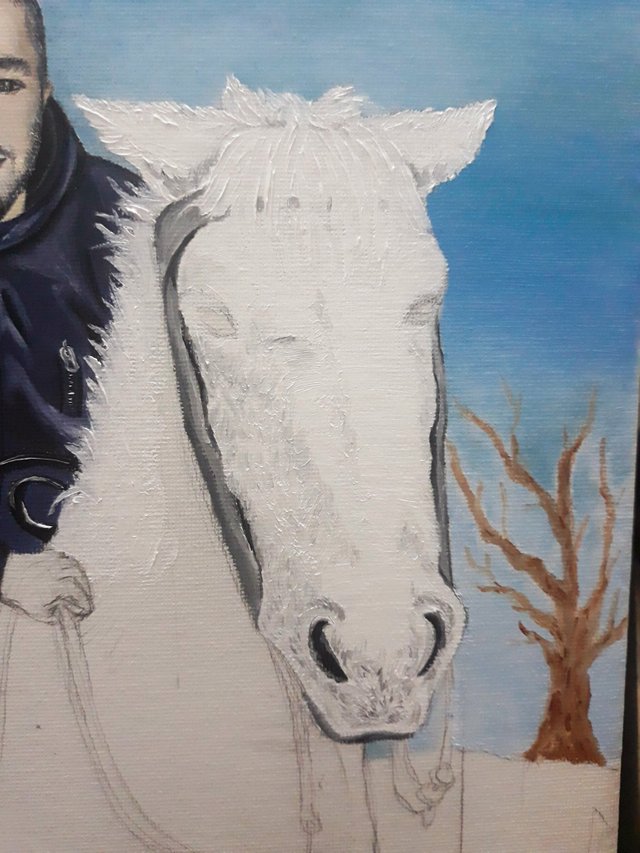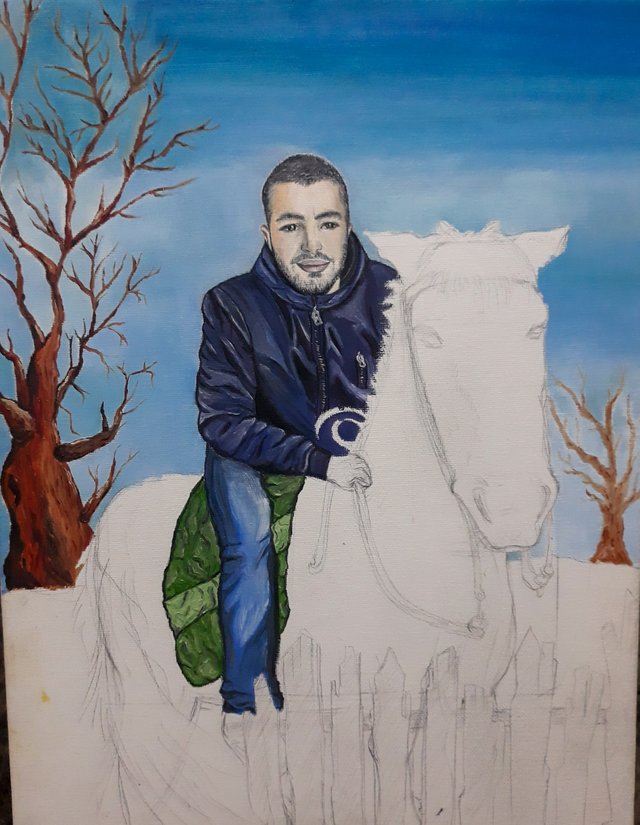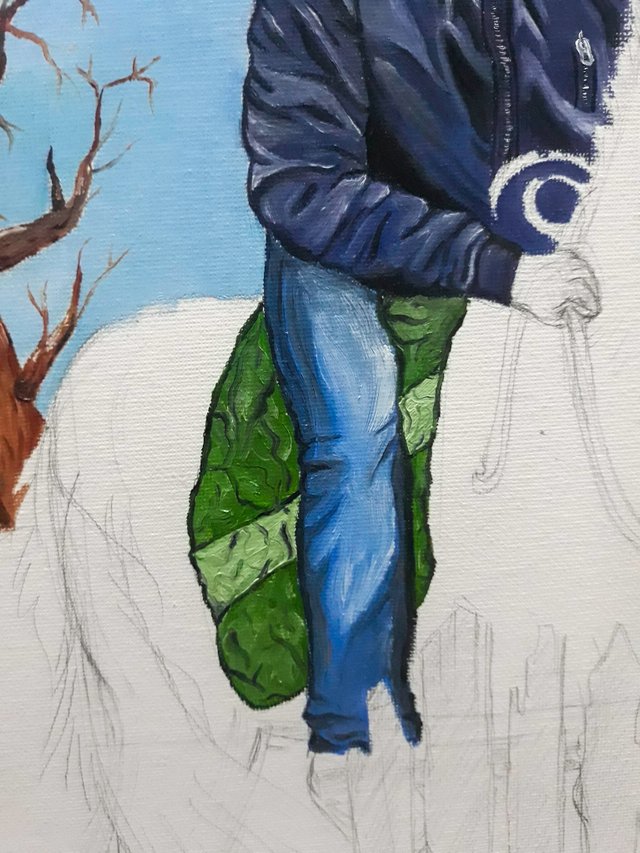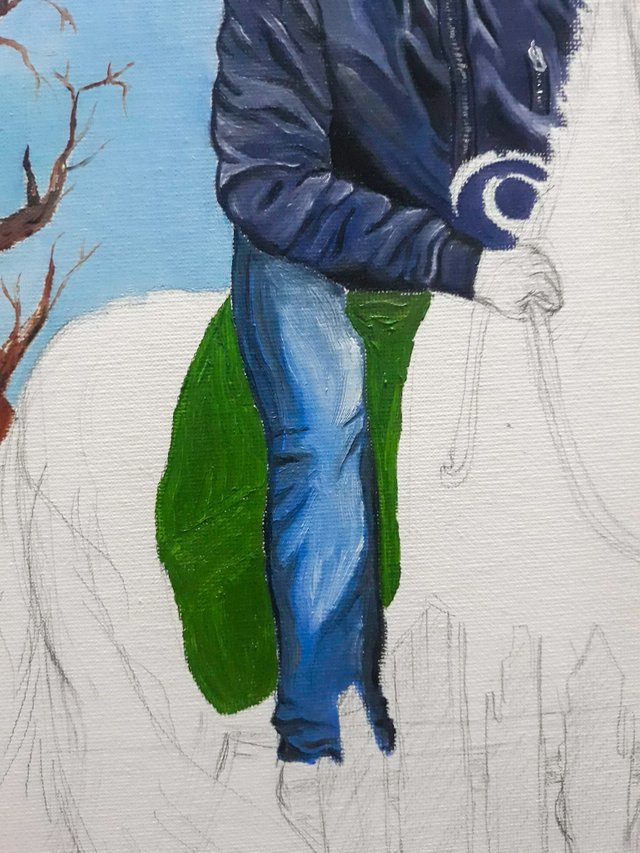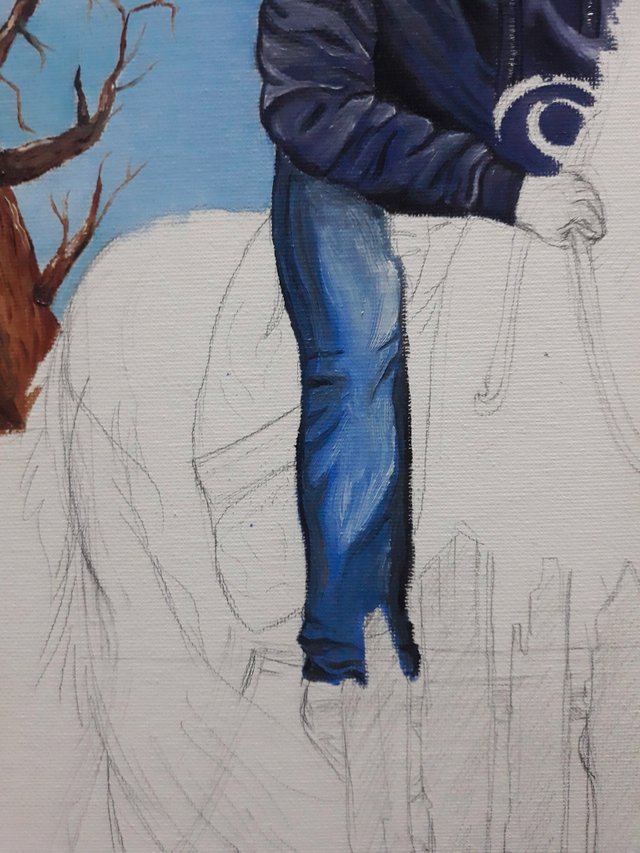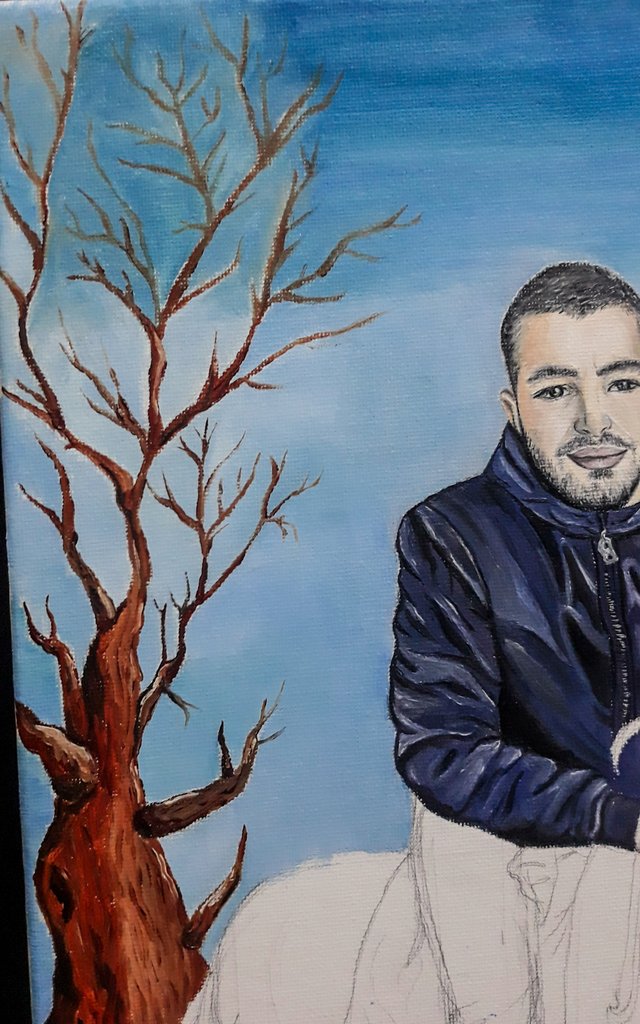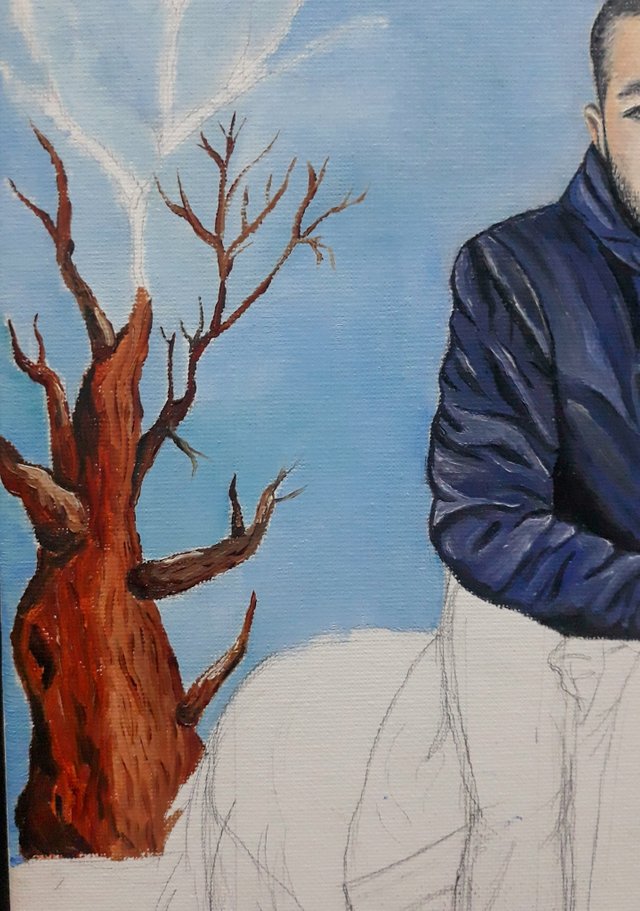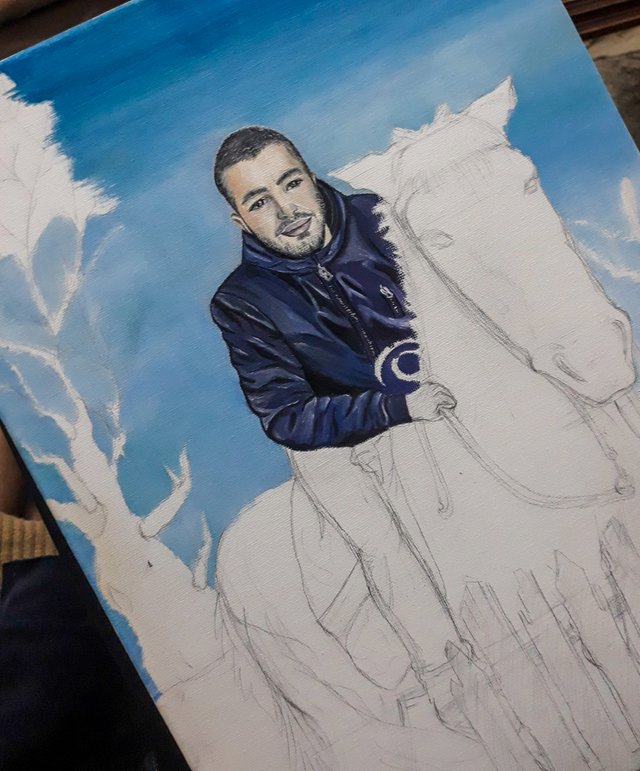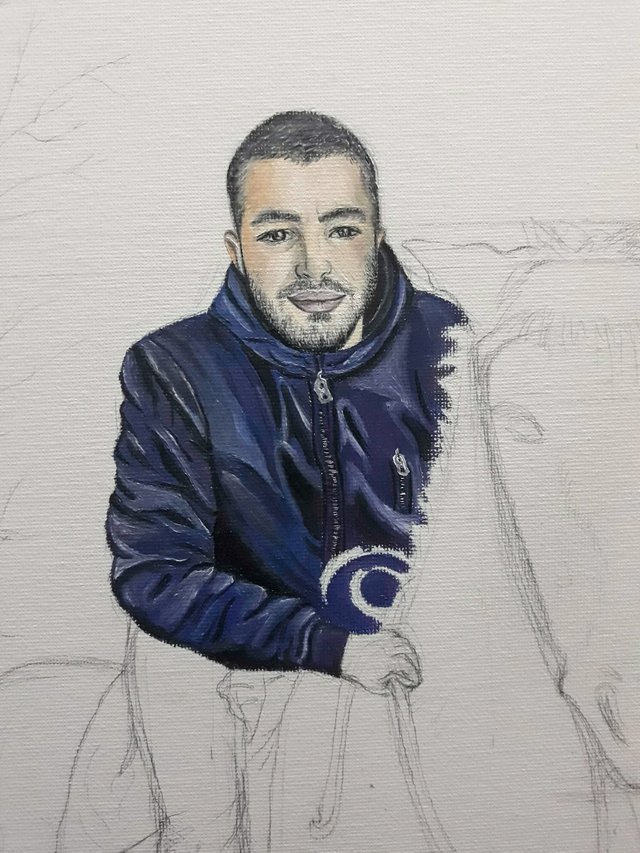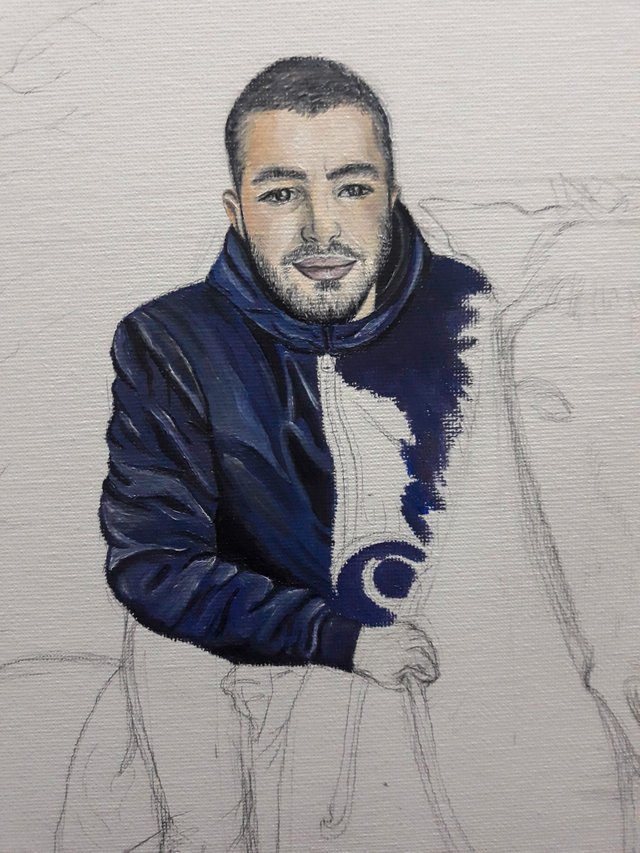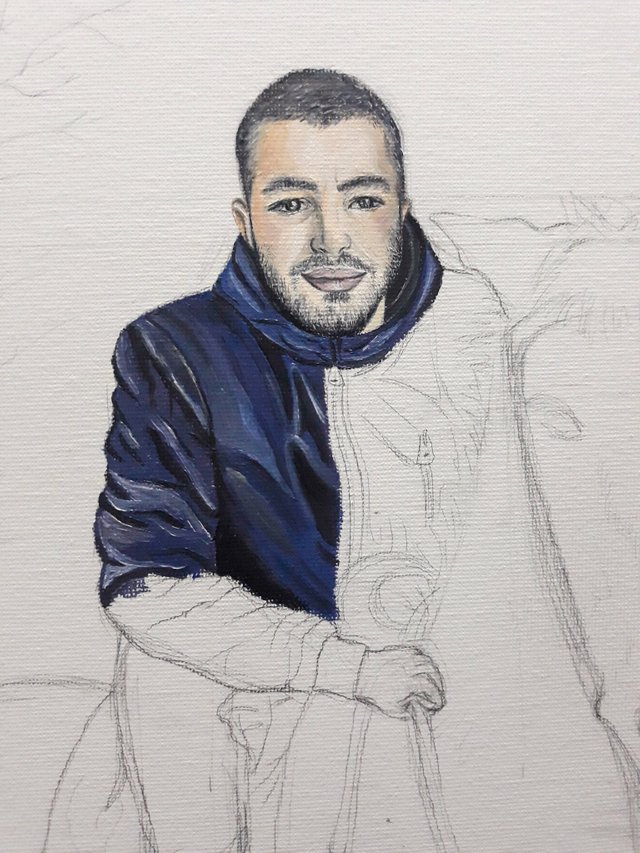 As you can see, I like to post pictures from last to first, so you can view pictures from end to beginning if you don't like my way.
Also, I want to say that, as always, I started to draw with a regular pencil to make proportions and later paint with oil paints.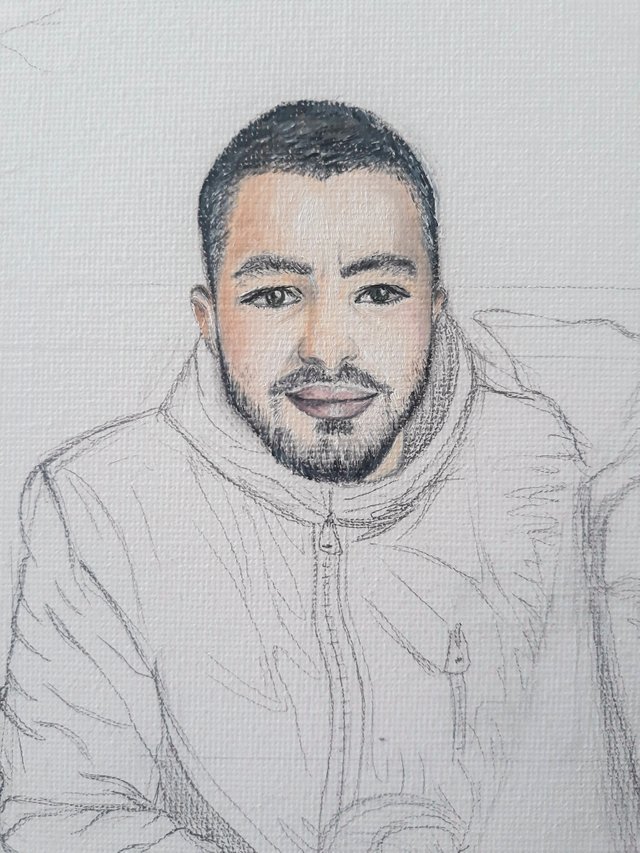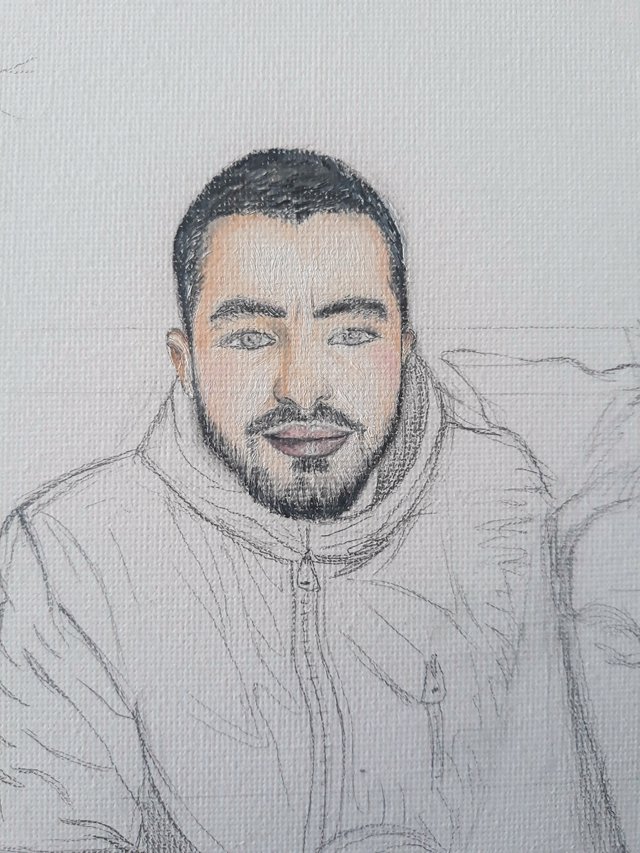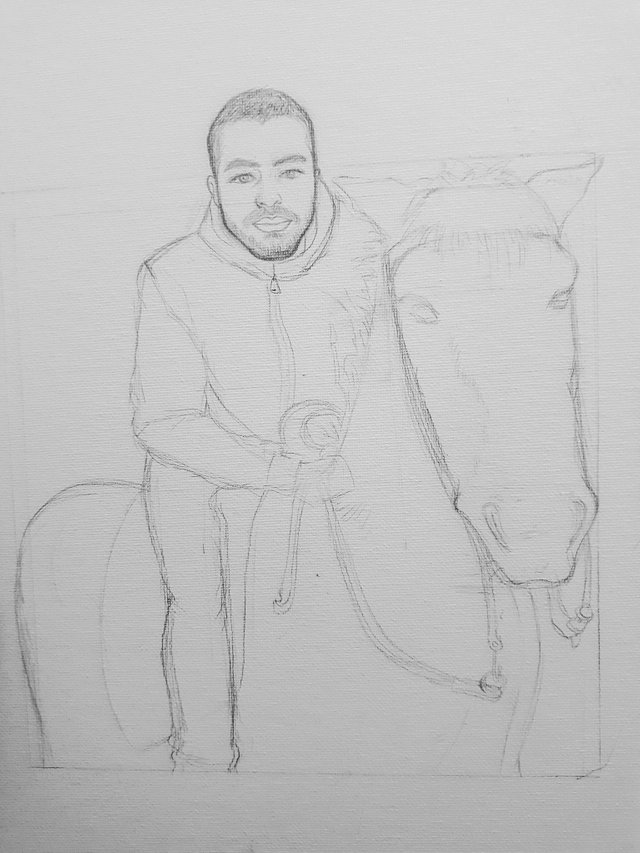 And for the end, some picture of him to compare..