New Metal canvas for ''Neon Corp''. (horse series)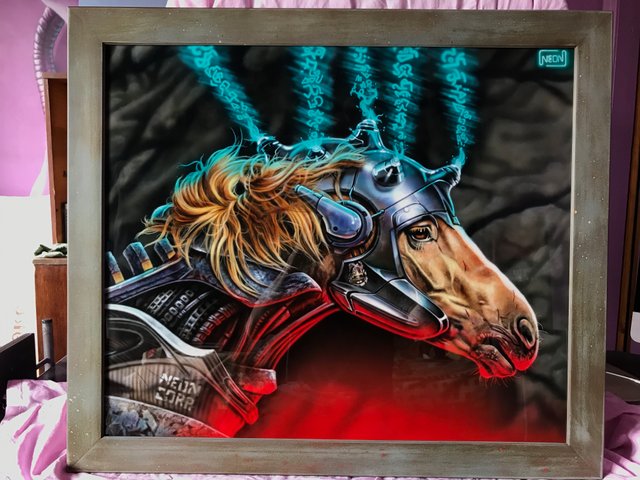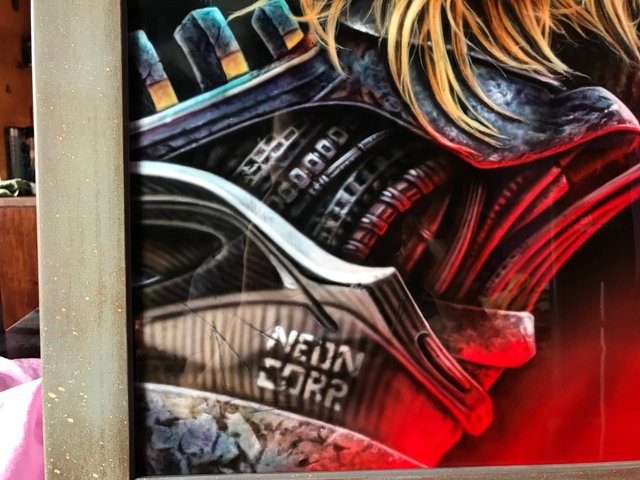 Neon Corp. Top Secret corporation. Genetic Engineering,biomechanics,mutagens,cyber technology. The combination of organics with mechanisms. Transcoding DNA. The only trusted person showing our secret developments in his painting- Neon artist!
Specially treated metal plate. Drawn the author's drawing in a single copy. Then, varnish and polished!