Yogi Drink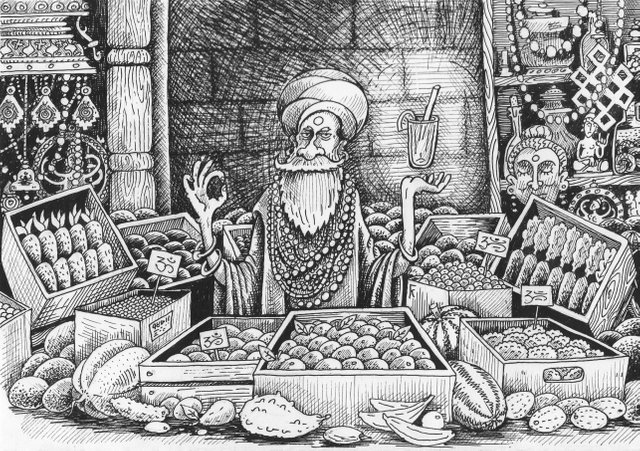 My new art beer post - check it out! This is a story about India! and a wonderful drink recalling which the brewers decided to reproduce it in their own way. My idea is to put it on the label like this - to convey the mood of a hot and mysterious india. I used the image of a street vendor on an ancient street. surrounded by souvenirs and artifacts. I show photos of my work on this label and the result. For the label itself, I took an incompletely developed drawing - to draw these details in color. Finished drawing - I will insert into the frame and it will replenish my exposition for the exhibition.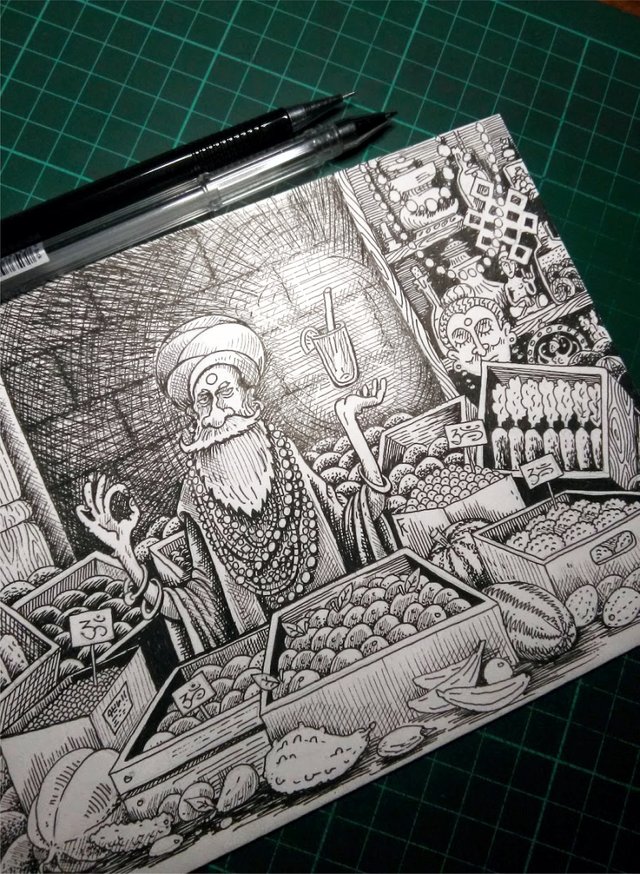 Lassi from northwestern India, Punjab, is traditionally made from fermented milk products, water (ice) and natural berries and fruits. Why not do the same by replacing water with beer (Brewers thought)
Taking as a basis sour ale acidified with farm yogurt they got an excellent acid base, then it remained to add fresh berries of raspberries, blackberries, blueberries and spices of vanilla, cardamom. And the second option - Confectionery saur ale with the addition of chocolate, fresh strawberries, banana, vanilla pods and lactose.
Got an incredibly tasty and balanced beer. A real summer drink quenching thirst, invigorating and with a heady effect.