Pub during isolation - painted pub.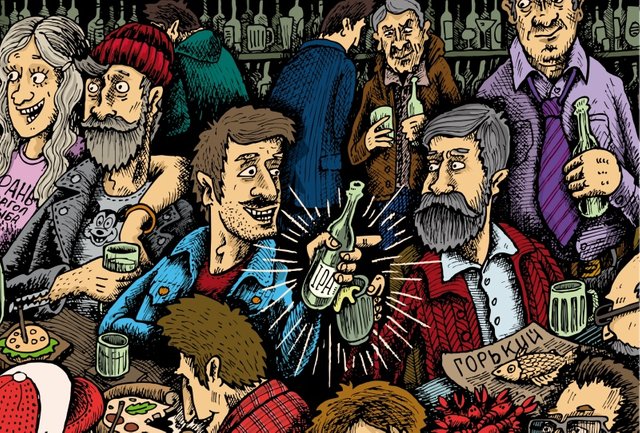 Damn you want to go somewhere. At home, already starting to go crazy. And then an order appeared that dispelled my boredom. The guys in the south of Russia (Rostov) are building a pub that will open when the dangerous period of the disease ends. They turned to me with a request to draw a drawing for them that they could draw across the wall of their establishment. The main idea that I need to convey is that in their bar there will be all the assortment for beer lovers. 1 - classic old theme is a simple beer with traditional snacks like fish, crayfish, snacks. 2 - all for birgiks - new craft beers and the corresponding cuisine. This is a place where you can discover a lot of interesting things and chat with different people.
OK. I decided to portray it all! I took all the moments of this work and I want to show you. While I was drawing - I almost felt that I was in a pub :)) Damn, I missed this noise of the voices, laughter and more ...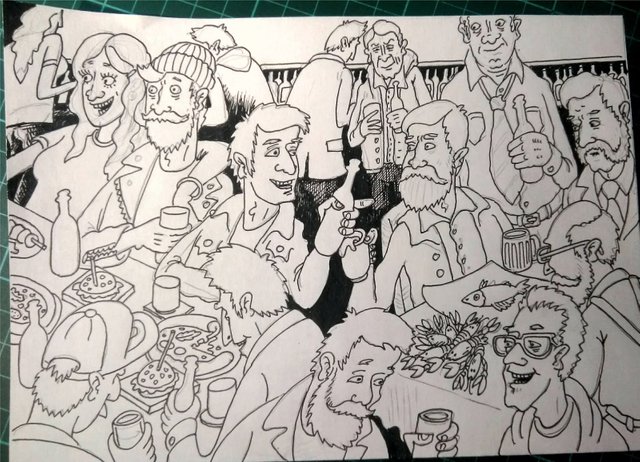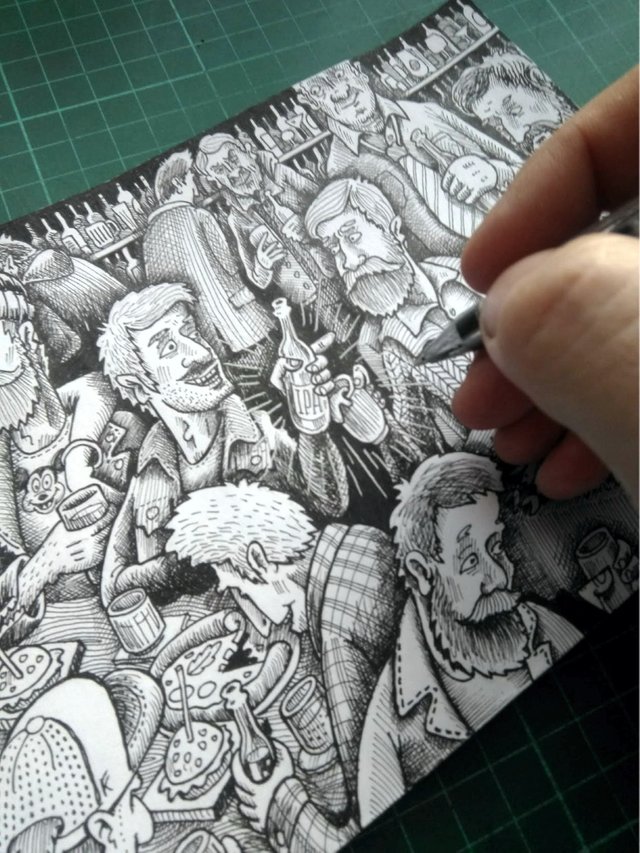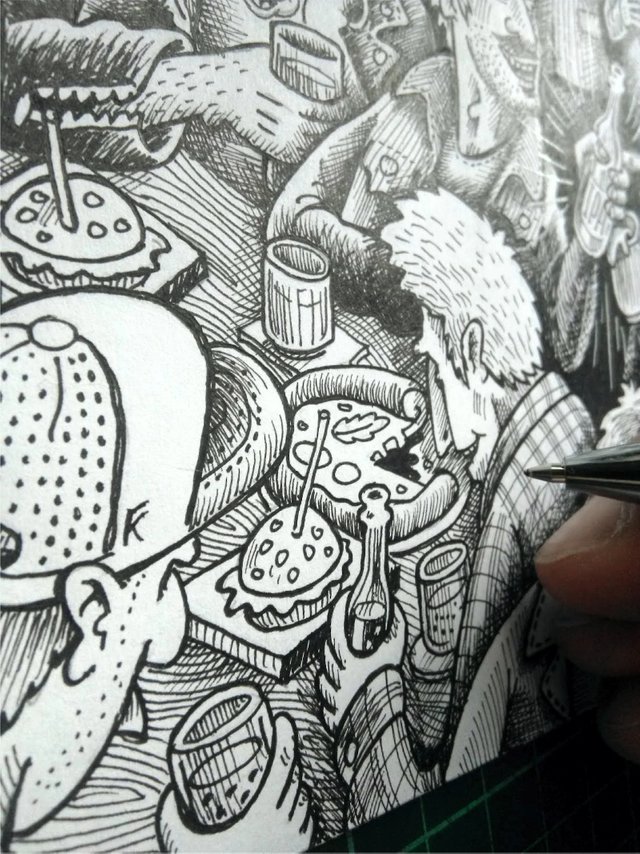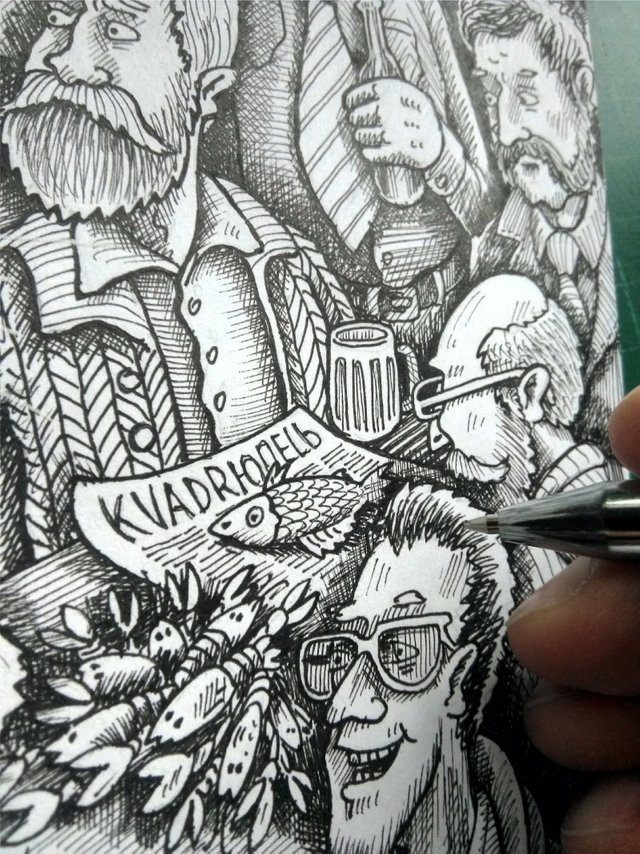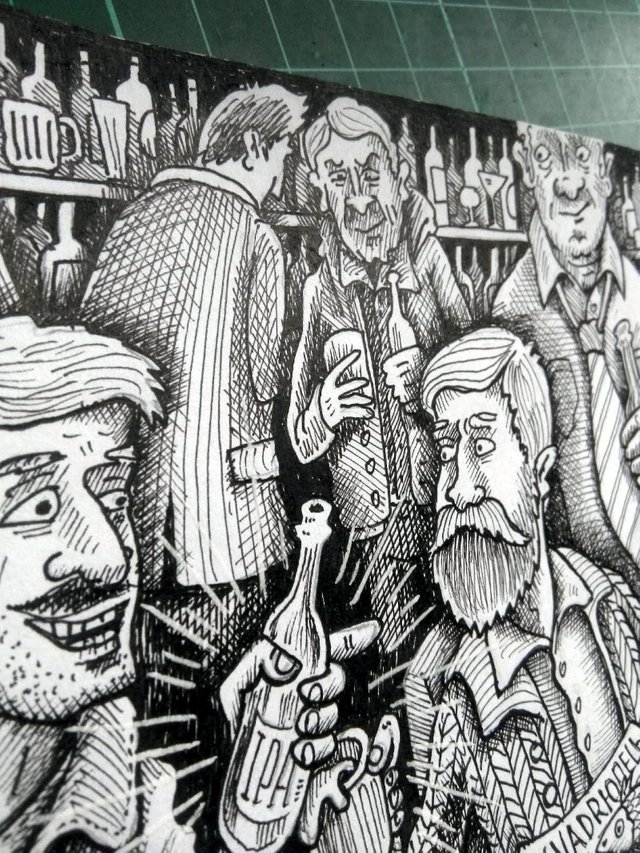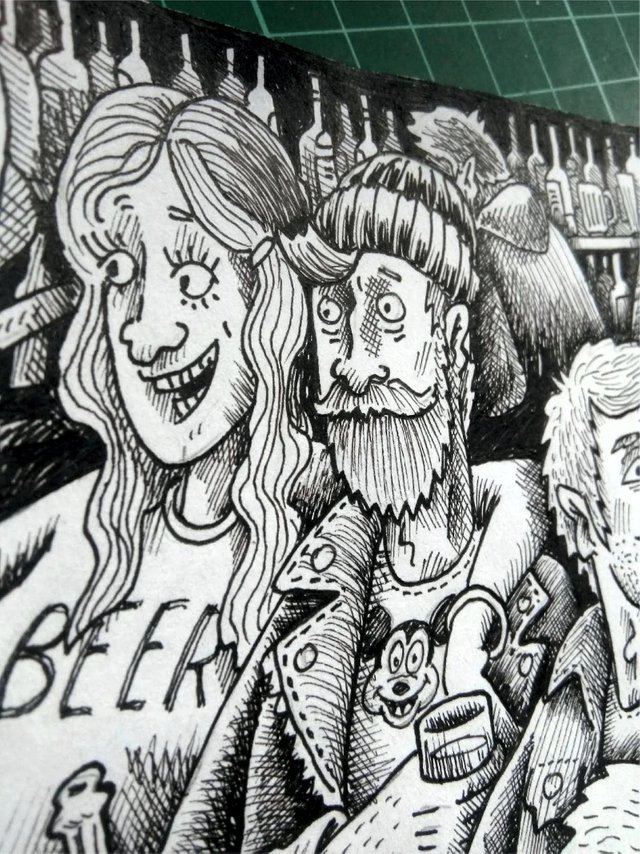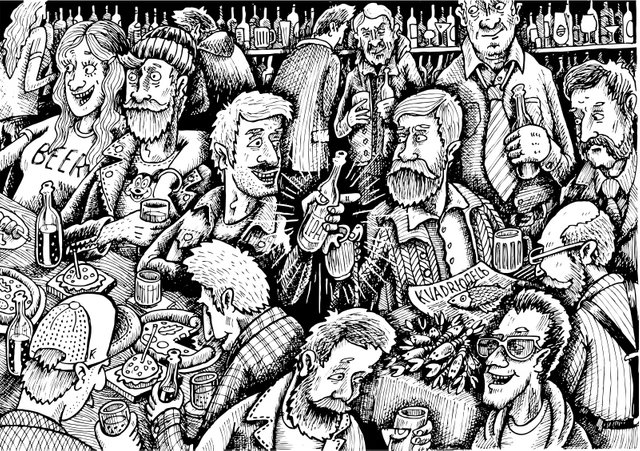 The customer liked everything - they asked to replace a couple of parts (a print on a T-shirt and an inscription on paper under the fish). Well now can decorate.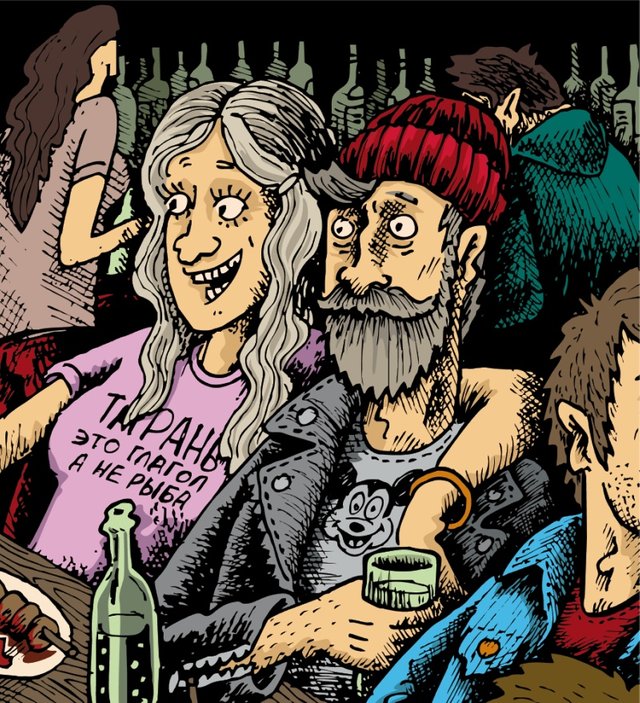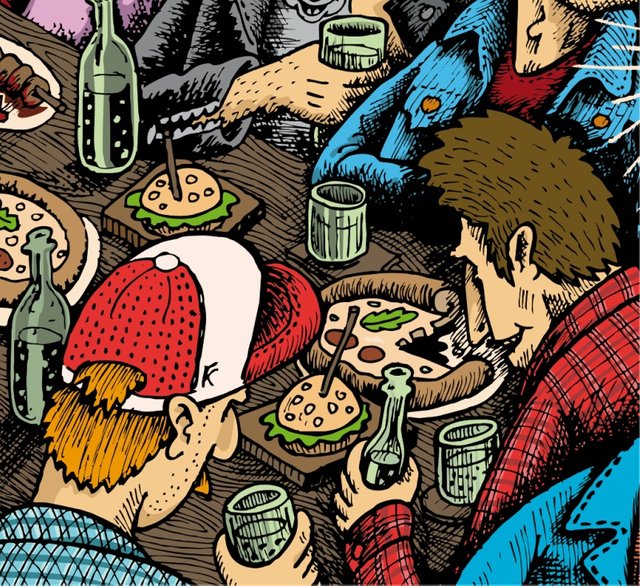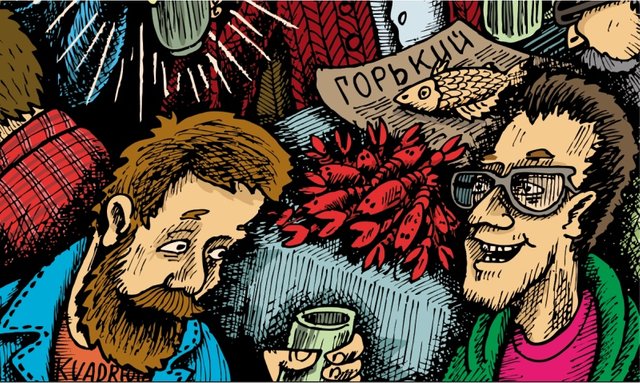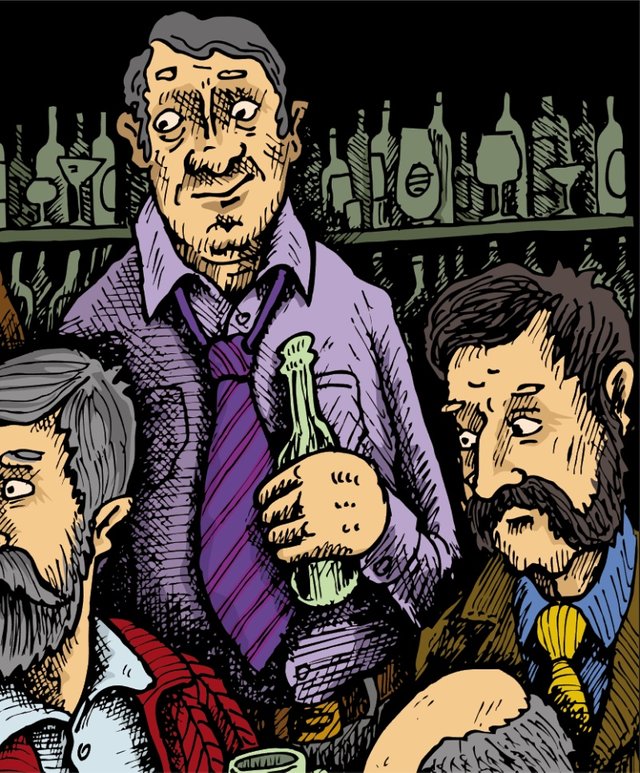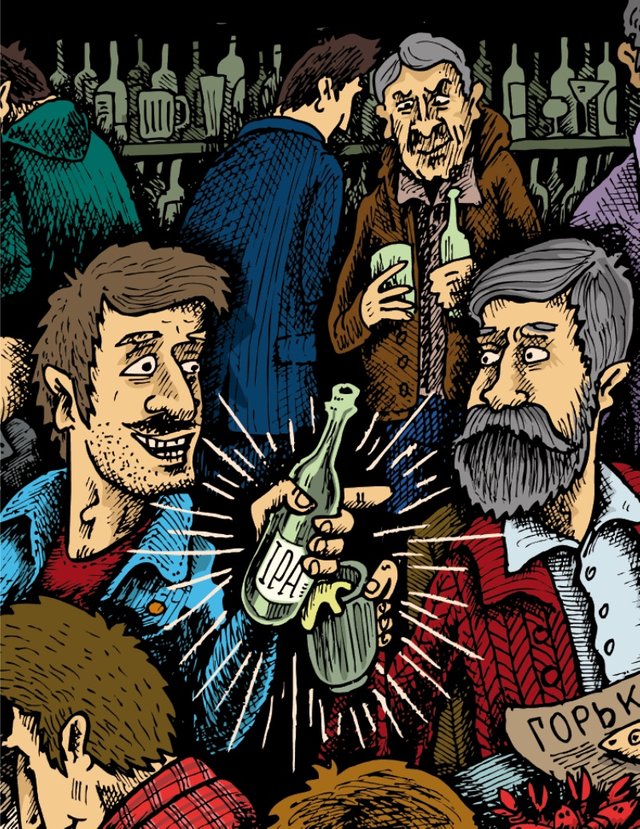 Now I will wait when they send me photographs of this mural on the wall.