Ivan Tsarevich and the Grey Wolf. My original art.
That happens to me so, sometimes some idea of ​​drawing is comming in to my head, but I realize that I can't make it in a right, perfect way. So it has happened with this drawing. I have decidd to draw a  characters of a fairytale that is called "Ivan Tsarevich and the gray wolf", but this variant does not feel like a final. So, to be continued, as they say, stay tuned!
This idea came as follows. We all know that usually the wolf in the fairy tale is a character that is on the side of the evil guys, well, in 99% of cases. However, there are exceptions. In a fairy tale "Ivan Tsarevich and the Grey Wolf" the wolf also acts as a helper of good guys. That's the theme. In all there are exceptions.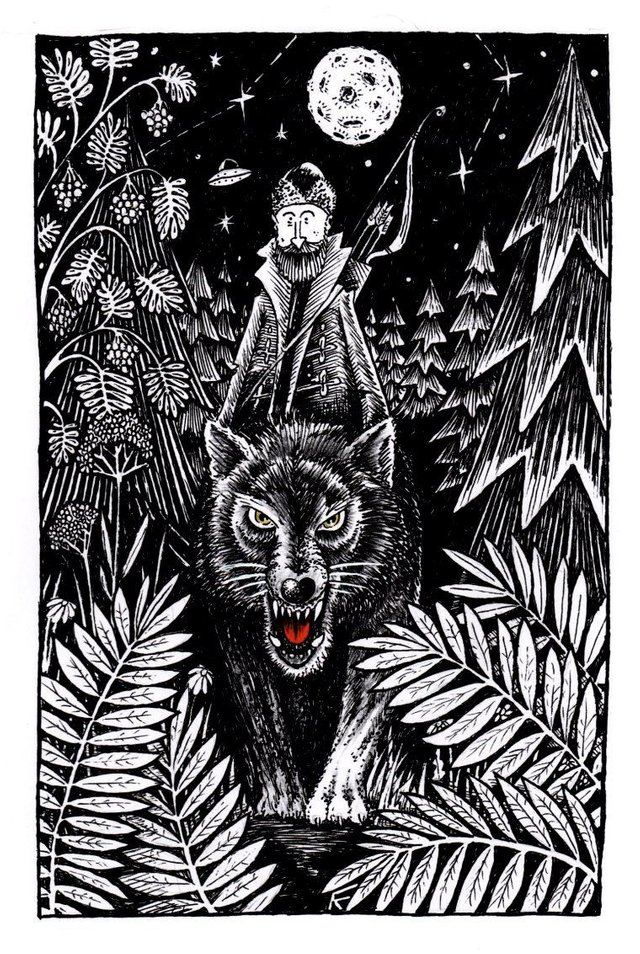 size 14x20, gel pen
in process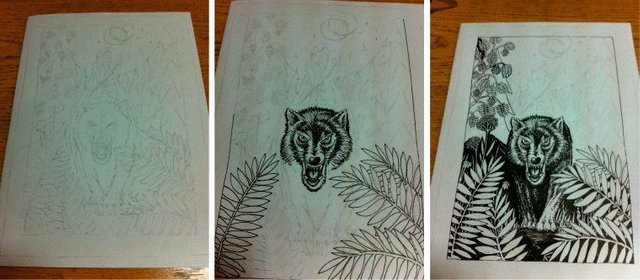 details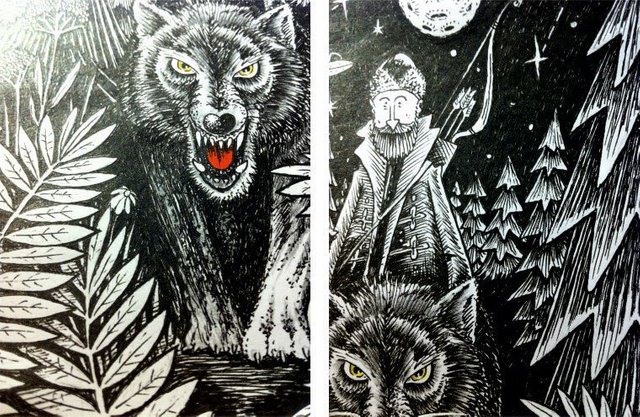 My other posts here on steemit.com/@nekromarinist 
more in my instagram and facebook  and here nekromarinist