My Heliades-class Space Exploration Vehicle Art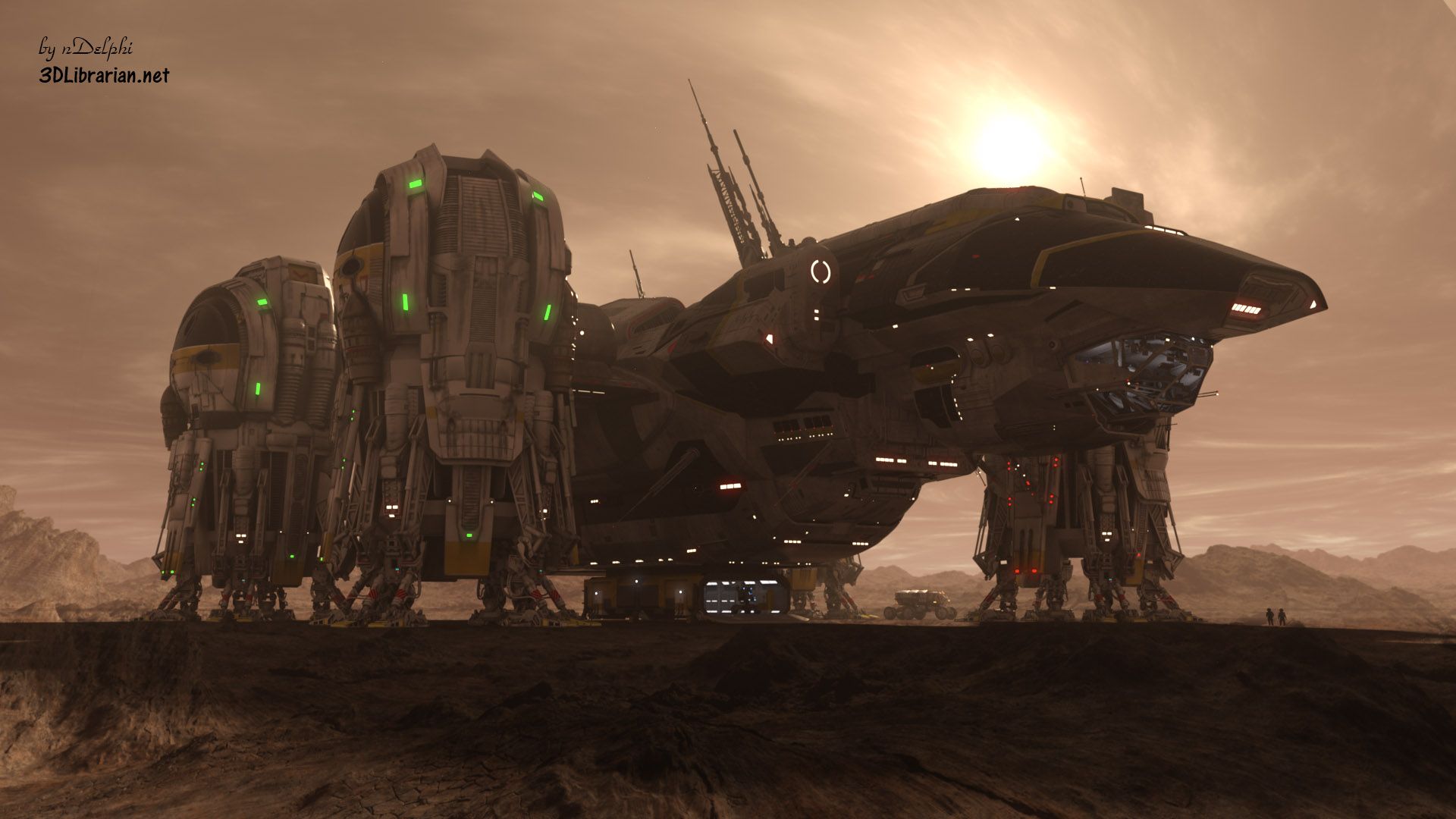 I created this scene using DAZ Studio.
Scene: An exploration team of two exit their rover and enjoy a beautiful sunset on the planet Eve-347 IV.
Vessel: Heliades-class, faster than light (FTL) capable, space exploration vehicle (SEV).
The most commonly known Heliades-class space exploration vehicle is the Prometheus.
I originally posted this one on my blog where I detail some of the steps I took to create the scene.