Watercolors on a black canvas. Used paintbrushes and some plants for prints.
Today, I was painting at my playground. This painting is the exact copy of my playground.
There are many blossoming flowers, green tall trees and small bushes there.
I always slide, ride, rock, run, climb, and play in the sandpit...
Today, in addition to the above I was colored nicely everywhere and wet a bit. It felt really good.
I have to admit I was a little bit distracted by all the activities but anyway I recommend to you to paint at your playground too.
Thank you. ;)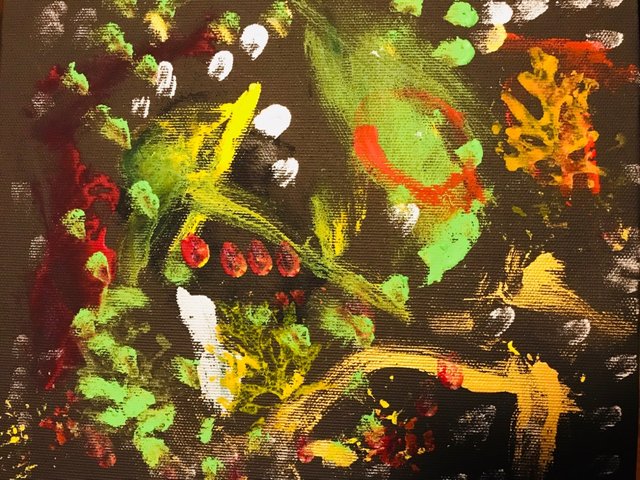 Posted using Partiko iOS