Greetings to my beloved steemit friends!, because I want to be part of the conglomerate of users who enjoy participating and expose their sketches on this platform, which undoubtedly enrich and fill this contest with life INKTOBER 2019. I present my participation for the theme of day 29 - INJURED.
FOOTBALL TO THE SCORPION STYLE.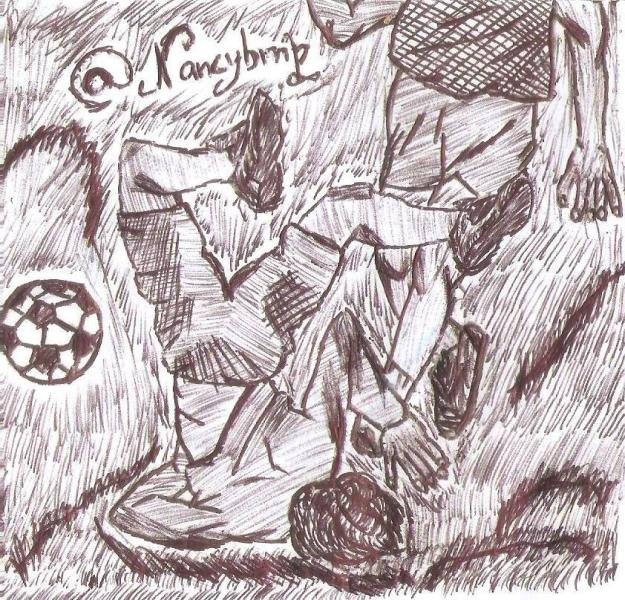 Original illustration by @nancybmp
As in any sport ... the soccer player through the path in which he practices with discipline, perseverance and passion. Haul or is prone to falls, bumps and bodily injury. Some milder than others, but without a doubt the one that will never be erased from the memory of all the spectators of the game is; THE FALL TO THE SCORPION STYLE!
REALLY PAINFUL.

Among the materials used we have:
- Blank sheet.
- Pink Pen.
- Black Pen.
- You want to express myself through the drawing.
- Affinity for having fun.

I present the drawing process, posed in an orderly and sequential manner. Enjoy it!

To begin with the magic of drawing, it is very important to focus on capturing the sketch of the drawing.

First, create the sketch that expresses the fall of the scorpion-style player. You will surely need a lot of massage to calm the pain.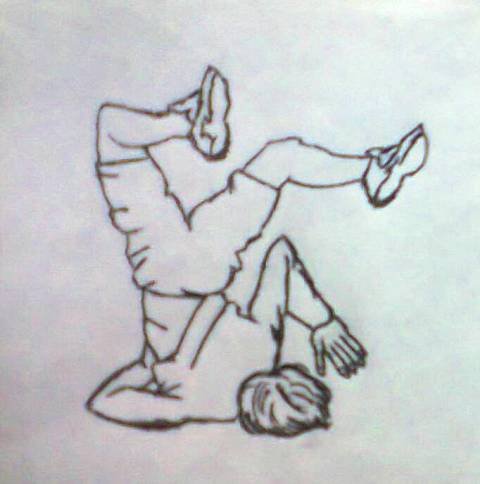 Original illustration by @nancybmp

Reflect with fine intersecting and parallel lines to give life to the texture of the boys' clothes. Also fill the shadow in the body silhouettes with dark lines.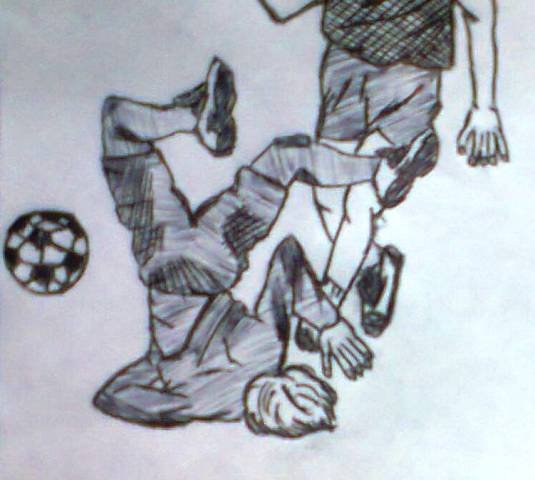 Original illustration by @nancybmp
A soccer game without the ball is like a coffee without sugar. For this reason, draw a ball and finally the grass that contains the open space to practice.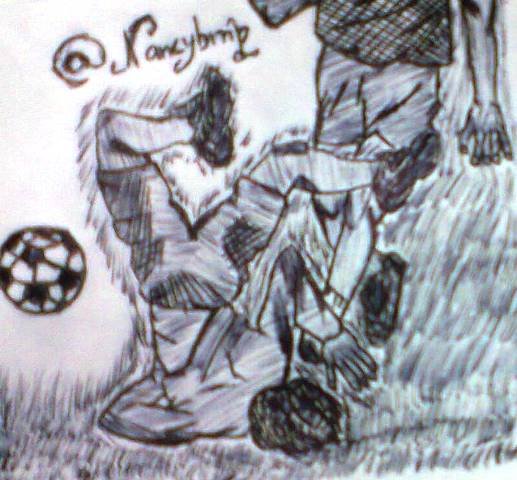 Original illustration by @nancybmp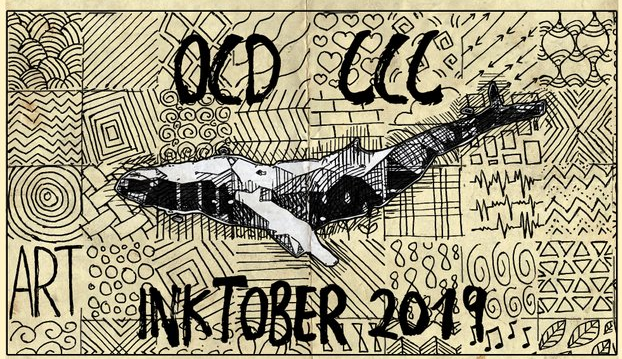 Thank you very much for the support of these communities to the variety of artists on this platform! @helpie, @ art-venture @curie @ ocd-resteem, @artzone, @c-squared
Copyright @nancybmp - All rights reserved
MY INTENTION IS THAT YOU ENJOY MY POST!
THANKS FOR YOUR SUPPORT!
DO NOT FORGET TO FOLLOW ME AND VOTE ME!
A HUG! @NANCYBMP