In this post, I will share my process of creating this mini-painting: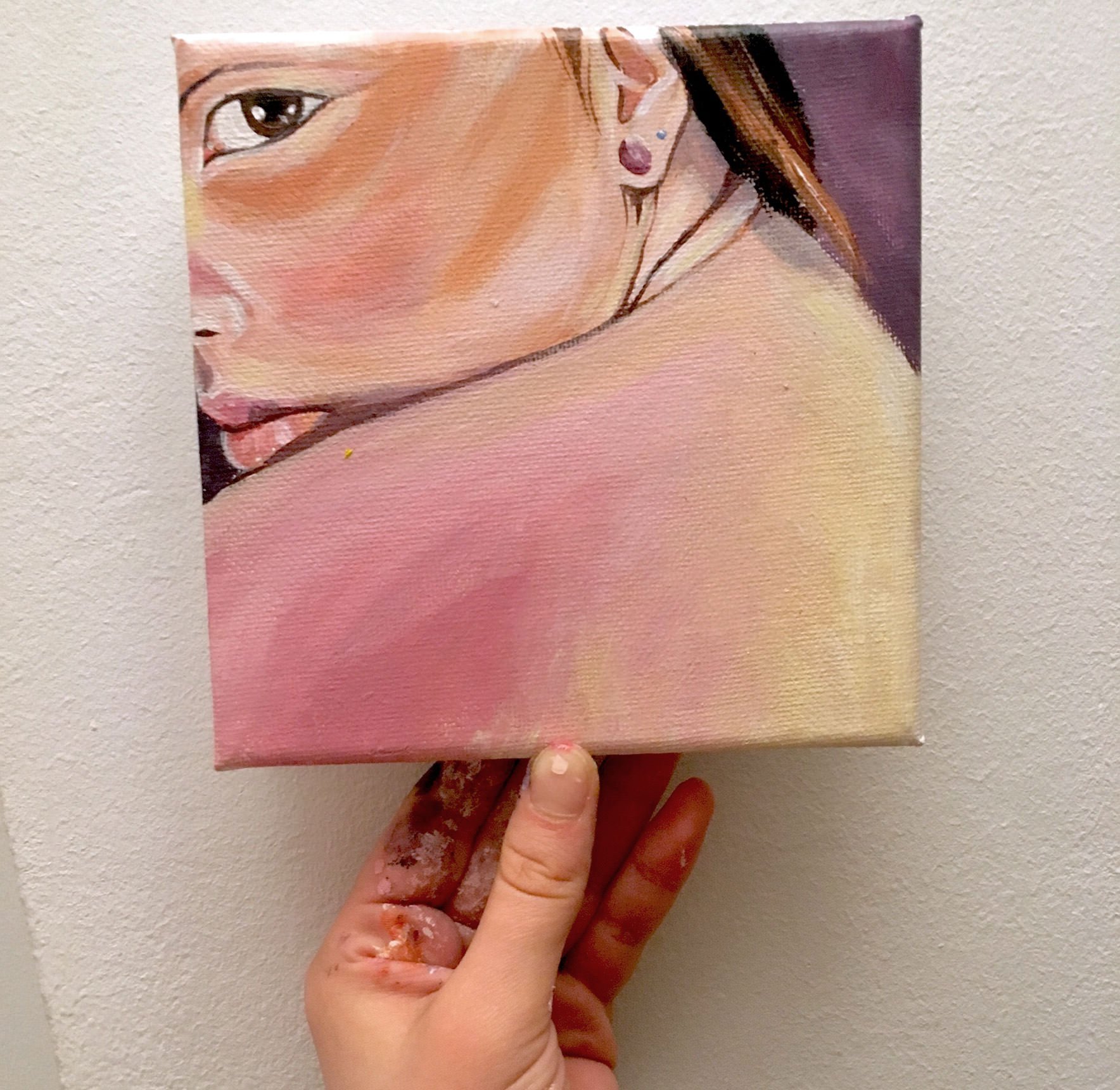 I used acrylic paint, the dimensions of the purchased canvas was 15x15 cm. 
Here are some process pic: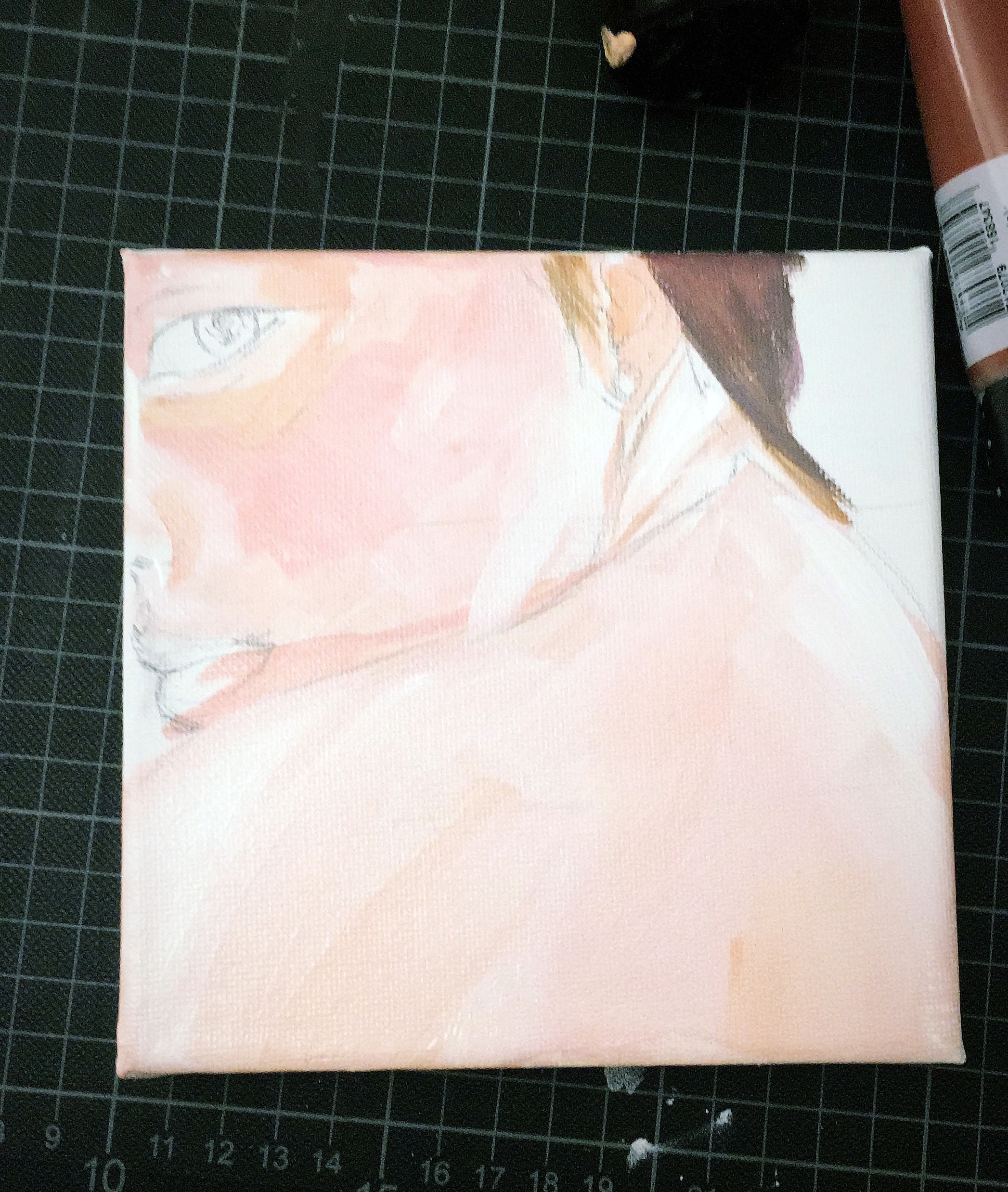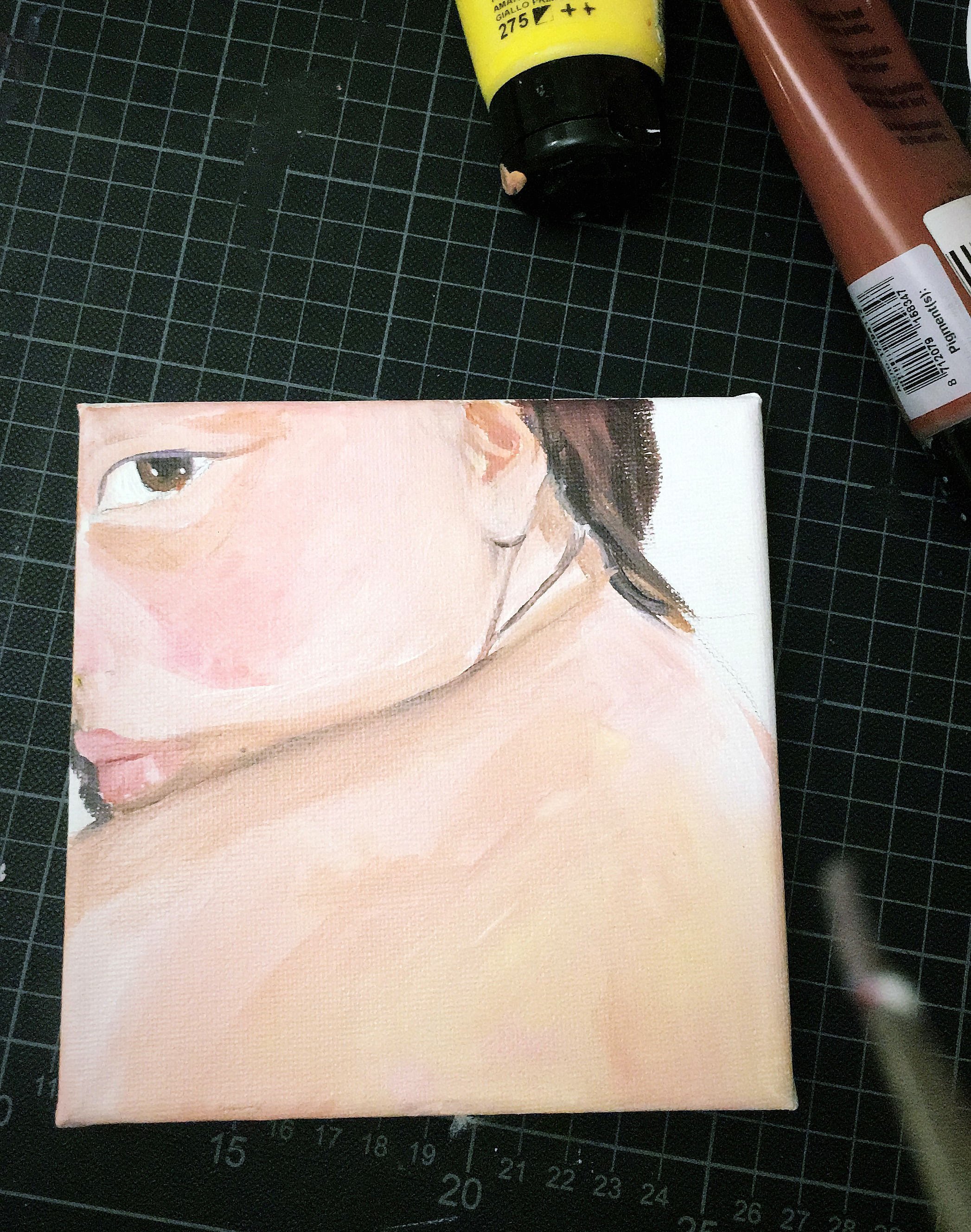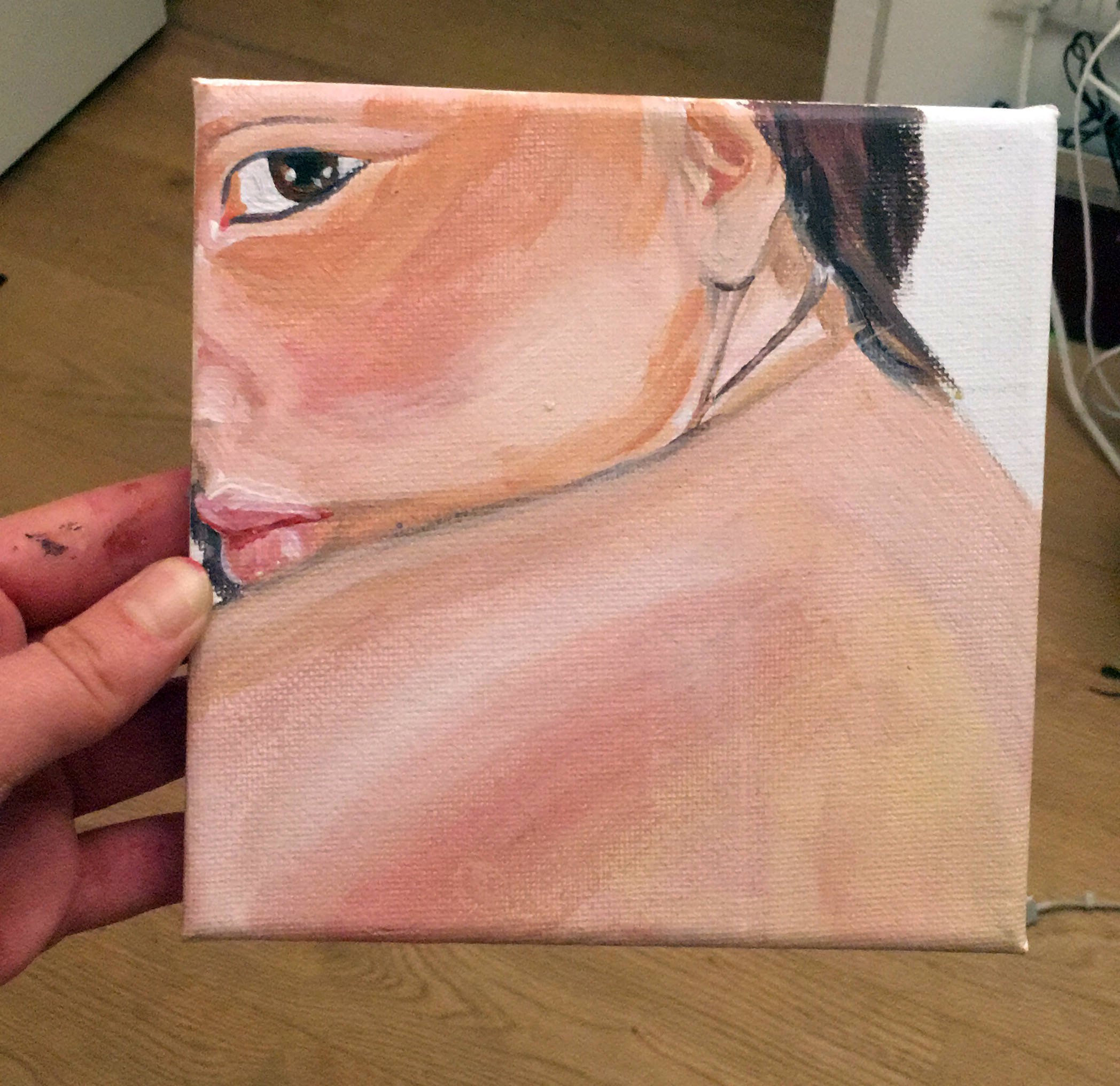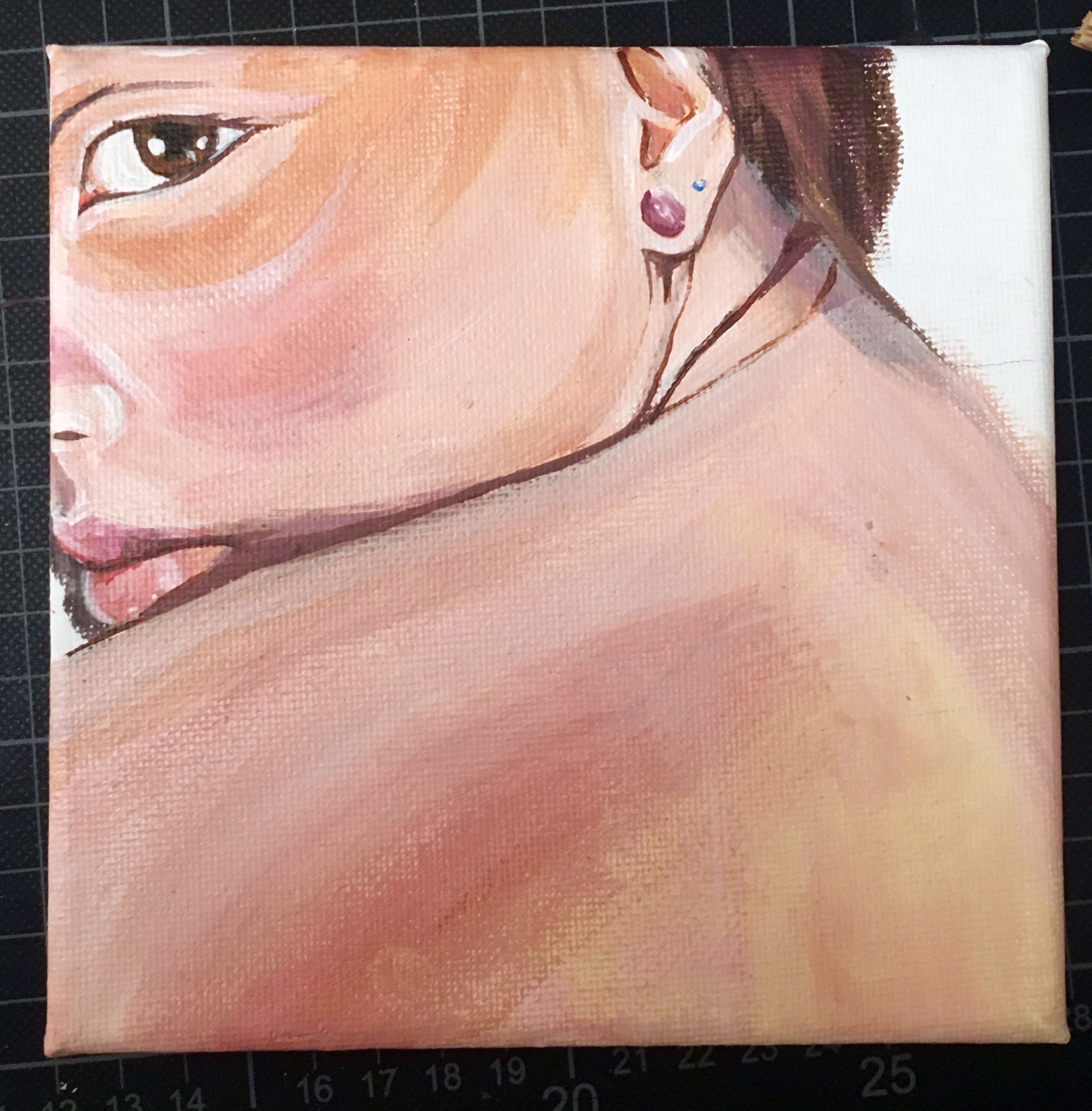 This painting is part of a series, focusing on details/close-up of body parts in interesting compositions.

Hope you guys enjoyed this post, until next time!