If you guys have followed some of my posts on this great platform, you know that I love painting on cardboard with acrylics! 
Here is a pretty big one that I realised I never shared. It was actually one of the first I ever attempted in this technique. It remains very loose and sketchy. I won't say too much about it, but I would be really interested in knowing how you perceive it!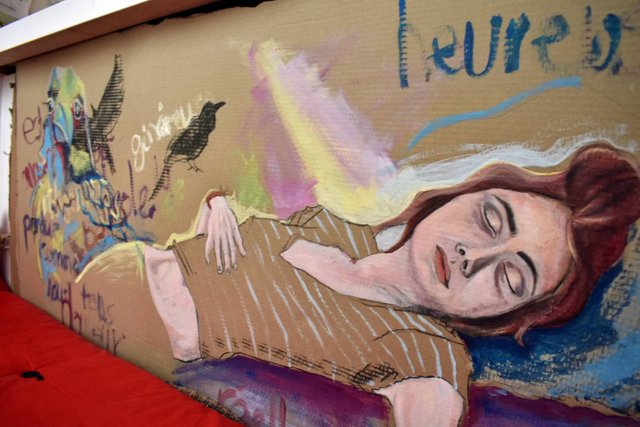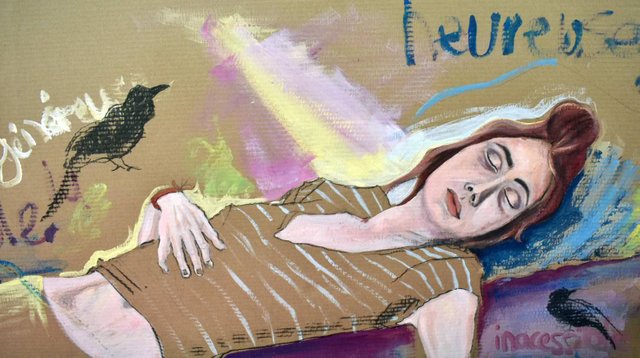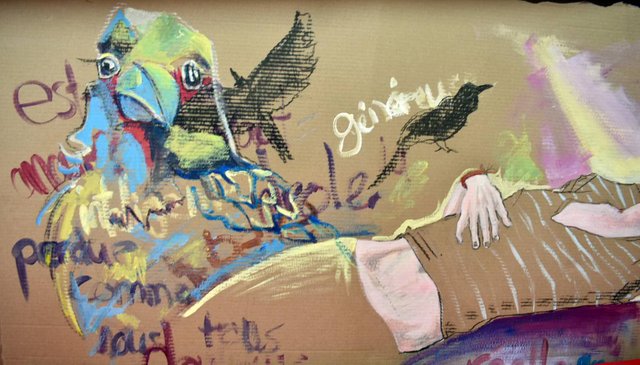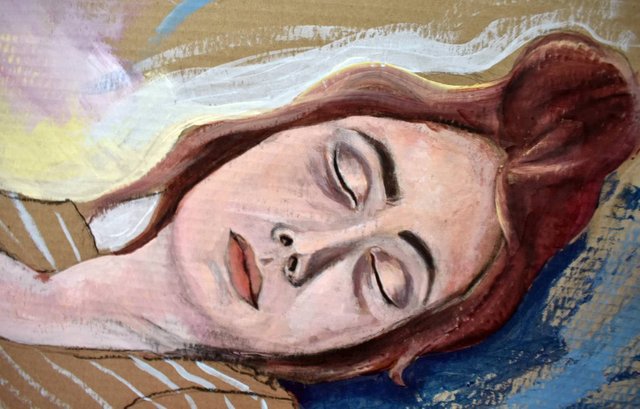 Wishing you an awesome Tuesday folks!