Yesterday afternoon, @alt.ctrl and I had some nice sketching time.
We both got our paintbrushes and sketchbooks out, put some motivational music and got cracking!
Here is one of the drawings that I ended up making: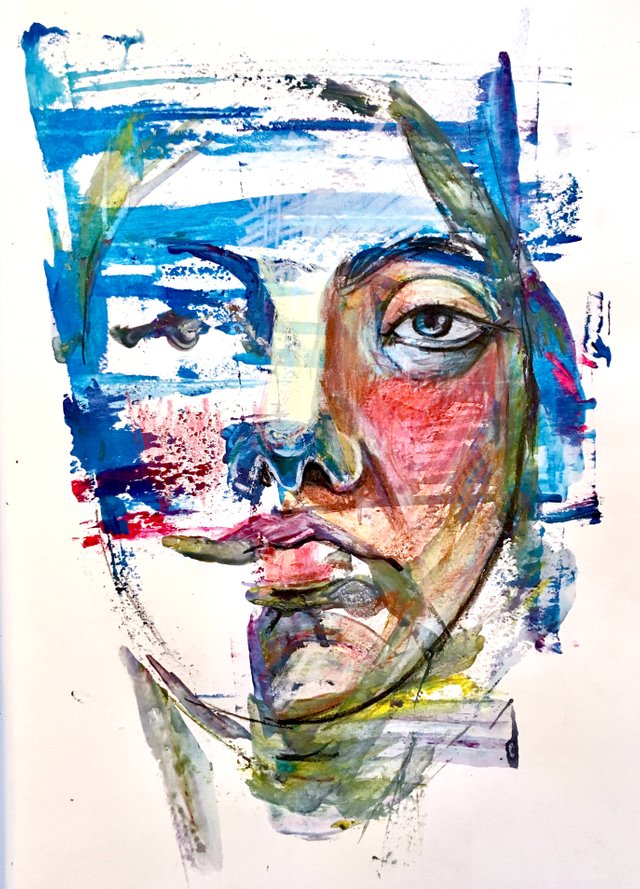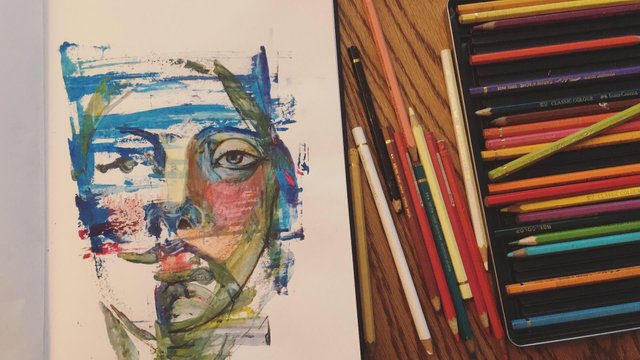 Originally, this painting started out as a way to finish the gouache paint I had used for another painting. I randomly set it down on the paper, experimenting with the colours. I then worked over it with Polychromo pencils.

Thanks for reading,