Blind contour drawing is a drawing exercise, where an artist draws the contour of a subject without looking at the paper. It strengthens hand eye communication and it can be an excellent gauge of one's natural ability to draw.
I have had art on the mind lately, so I thought I would apply a Steemit theme to this exercise. I used a tablet to sketch blind contour portraits of @ned and @dan and then applied color using Photoshop.
As you can see, my hand eye communication could use just a little work.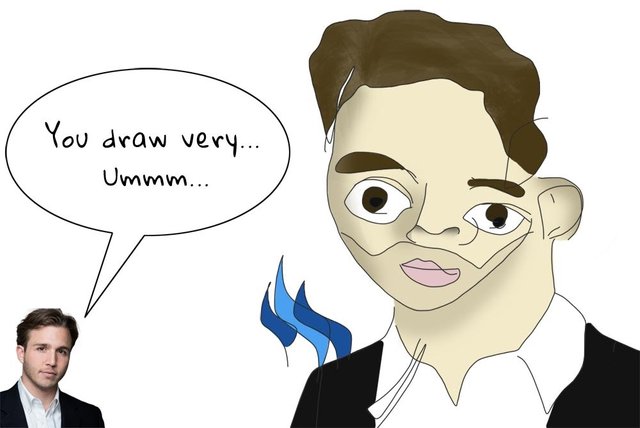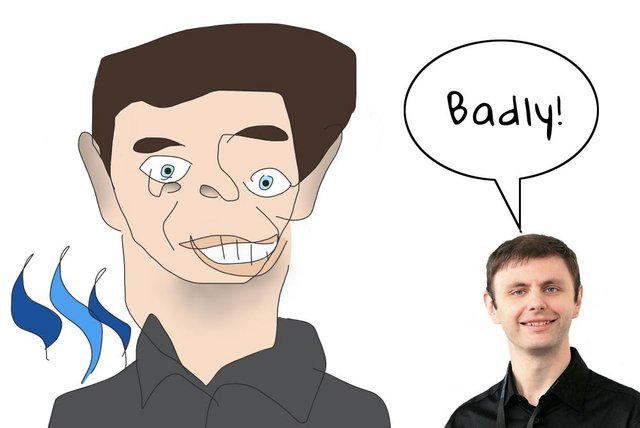 Any Steemians want to attempt a blind contour drawing? It's fun!
Maybe a whale portrait of @berniesanders?
---