Another Way To See The Pandemic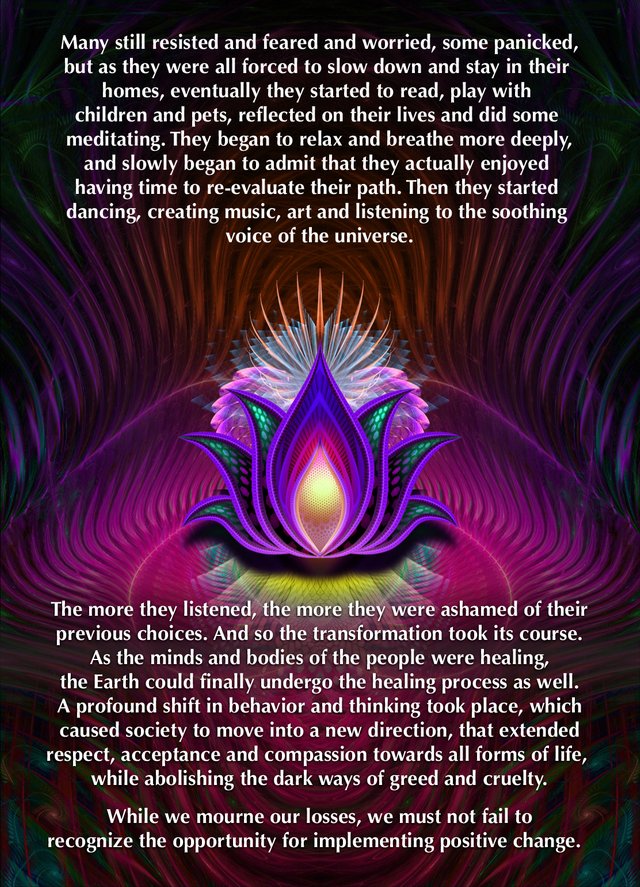 Just a few thoughts to the current situation. Remember when you were stressed out with work, family and life in general, and you became sick as a result of your body giving you a warning shot to slow down?
As this occasionally happens to us individually, the pandemic we're going through is a similar warning shot we're going through on a collective level. While the process can be painful and unfortunately even fatal for some, we now also have the chance to get some well deserved break from the frenzy that we have allowed to be our daily life. The universe tells us to slow down and do some soul searching about how we treat ourselves, each other, and the planet.
Don't put yourselves in harms way, but don't resist the opportunity to take a new look at life. Love and dance more, celebrate whenever you can and don't live other people's' dreams and agenda while abandoning your own. Stay safe and healthy and let the collective healing take place.