The unique hand Made # Art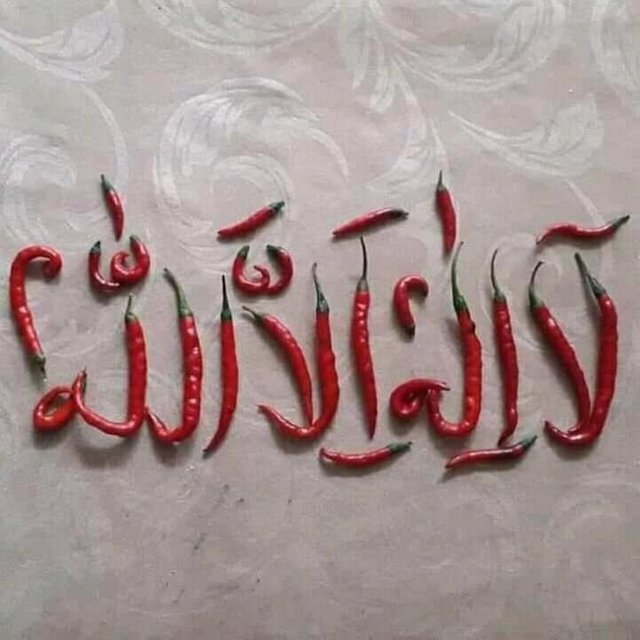 Good evening every body...
How are you today...? We hope we always fine in Allah blessing amin.
Today Back with me in talked the unique hand Made with the basic ingredients chillies so that inform ones sentences that is holy and great.
How beautiful the work its...!!!
I hope you like it so much,, and thanks for visit my blog,,
Best regard me @mursidi84,,,
**upvote follow and resteem me please @mursidi84,, **