DIY Masquerade Masks
Hello fellow art lovers! Today I'm here to show you these masquerade masks I made last fall. I made them for a Masquerade themed party and by the end, several of them were taken home by the guests. Fortunately, I took pictures of them before the party, although some of the pictures are a little blurry.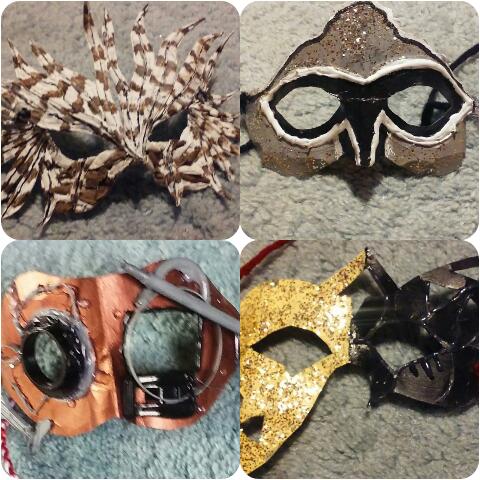 I don't have any pictures of how I was making them, but I used cardboard, hot glue, and paint. I used heat to mold them into a suitable face shape so they fit onto the nose, forehead, cheekbones, etc.
The first is a feathery hawk mask, the second one is a take on a raccoon. The third mask is a kind of steam-punk theme, and the fourth one is split down the middle showing light/dark.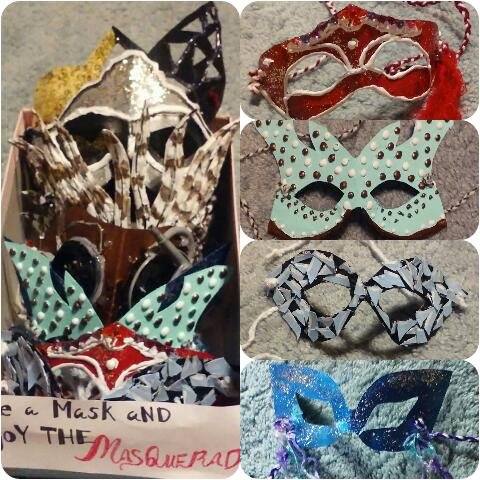 The mask on top was made to be bold and elegant. A lot of people told me the minty green one resembled a cookie.
The next one is supposed to be glass shards. And the last one is just blue and sparkly, resembling a midnight sky.
Lastly, I added a picture of all the masks together!
In the end, I saved a lot of money making them rather than buying them all.
As always, thanks so much for checking out my art and have a great day!