Portrait| Pencil Drawing| MsEndyArt
Here i wanted to show you all finally one portrait drawing i have done. I have spoken about the fact that i am drawing portraits also aside from painting and tattoo designs, doodle art, watercolors, so now i want to share one work with you.
This work is old i can say. I did this around a year ago. Now my knowledge in portrait drawing has reached more professional level and i have developed my skills. But still this portrait is very special to me. This is a part of my training and development.
I don't have time to draw portrait drawings as much as i wanted to, so cant really practice a lot, but for the time and works i have done i think i have reached very good result, yet it is far from what i want and how i expect my works to be.
As i mentioned before, i want to combine both pen and pencil in my portrait drawings, because that is something that i don't see a lot of people doing, so want to find my own style in portrait drawings. The face can be done with pencil but i can draw hair and beard is needed with a black pen. The effect i can get with it is phenomenal!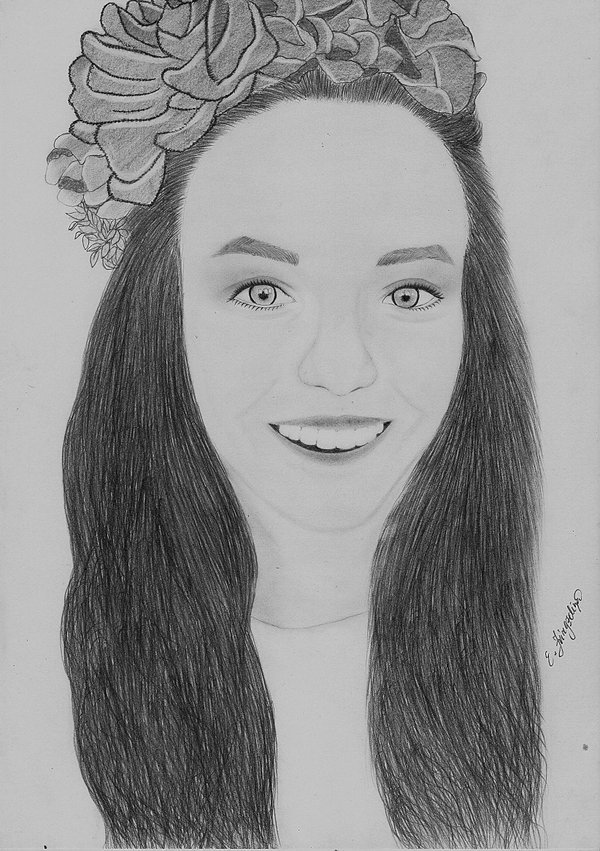 You can follow me on twitter also: https://twitter.com/msendyart