Pen Drawing | A3 Size | MsEndyArt
All the studying and working got me so loaded with works that i do not even have an hour a day to draw something. Sometimes not even 10 minutes. Going to sleep late and waking up early has been my daily routine for the most part of this month.
The good thing is i managed despite it all to start a new work! Here i have some photos of me drawing this. This is my original work, and since i have enjoy drawing extremely detailed works with black pens- i made a decision to mix two mediums in this-Black pens and watercolors The flowers i will color with watercolors. I have an idea in my mind, and when i will got to that part, i will post the process of it too, how it will look. The middle part i did with black pens, and the tiger i will draw with them also, but the flowers i will shade with watercolors inside. I already have this image in my mind -how it will look.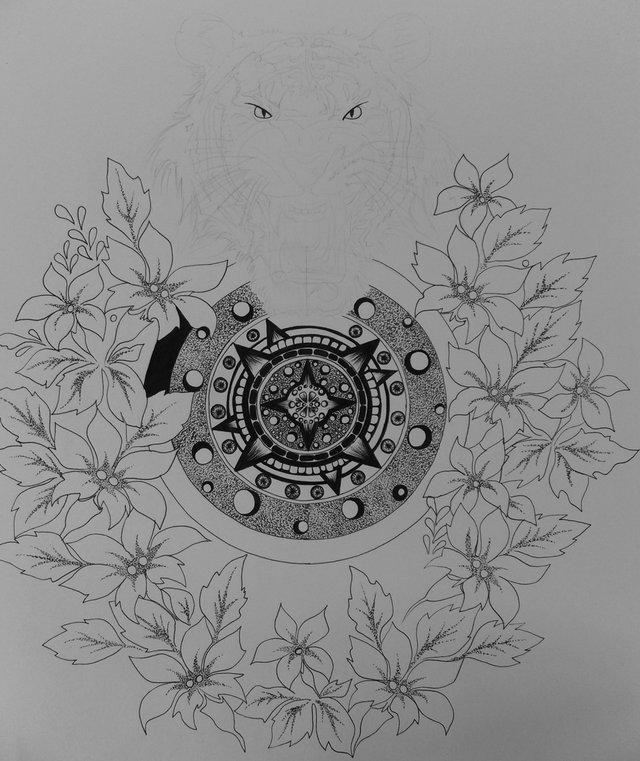 This one took me about 5 hours. Tried to make this as small and detailed as i could. I was so tired drawing this, also from my studies, but after i did this i felt so relived and uplifted. Drawing and being just an artistic person makes me so calm and i can be free in my minds, and it reflects also psychically, so that i am feeling just super great after this. Like i had 5 hours of meditation or something.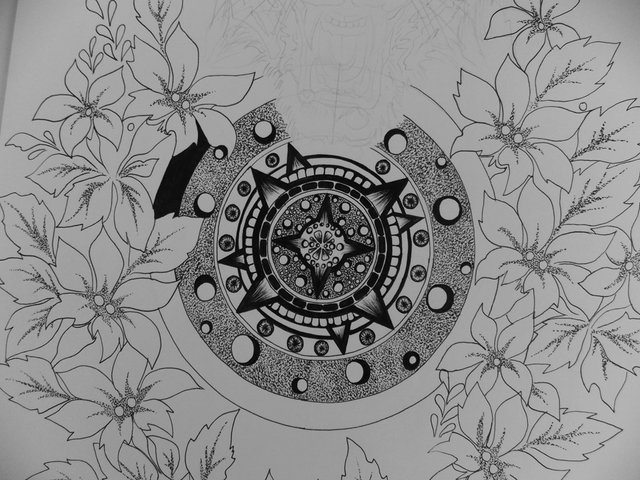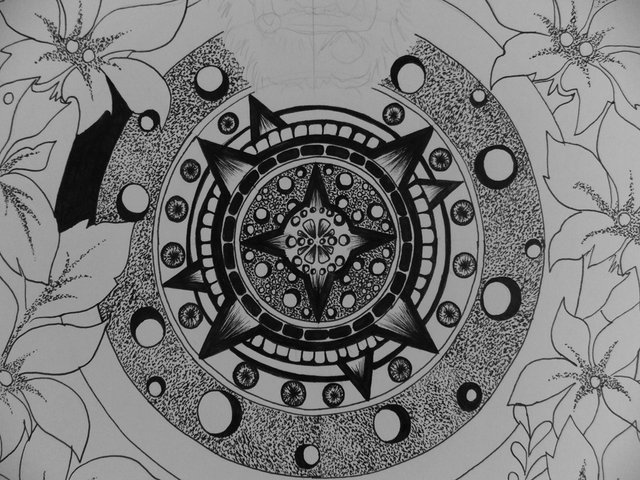 You can follow me on twitter also: https://twitter.com/msendyart