Original | Sketch | | MsEndyArt
Continuing my sketches from my sketchbook: I have another drawing i would like to show you.
Having some free time can be very boring sometimes, sometimes you just don't know what to do. It is like you know that you want to do something, and you are bored, it is not like you want to sleep or just being lazy. You want to do something, but just nothing comes in to your mind!
When i have those moments like this- I am drawing.
Some people are saying that they don't know what to draw, or if they do that when they are bored, they wont know what to draw, or they say that they don't know just simply HOW to draw!
To these people i always say or show my sketches Nothing impressive, nothing so detailed or well thought. Just simple sketches, simple likes, simple shading. It can all be simple, and beautiful. Not always the hardest things in life in general are the most beautiful ones. Anything what you will create out of your mind, even if it is as simple as this, can an will be beautiful!
Also by doing this i am searching for some design ideas, when i will make more detailed drawing of a butterfly, than i want to know how and what exactly i will draw in the wings, since that is the most visually visible part of it!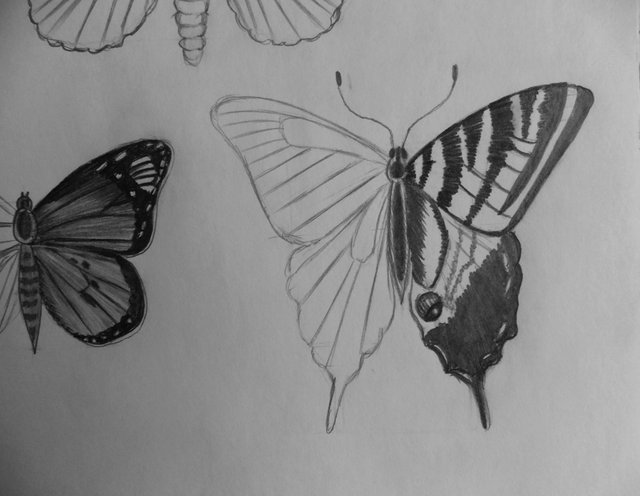 You can follow me on twitter also: https://twitter.com/msendyart