Drawing | Pen and Pencil Portrait | MsEndyArt
This is my first portrait drawing in which i combined both-Pen and Pencil. There are some portraits that i have done, but i do them very often. I can see my strength in some different works, in which i see more chances for me to express all my artistic ability.
Here i did this portrait with HB pencil, and to draw hair,the beard and eyebrows i used a black pen. It was the first time i used both of them in the same drawing, in one portrait. I really liked it, and you can also see how it stands out, it is like coming out of the drawing, i think it is because they both are very different, they are not blending with each other, which only gives the portrait that effect.That was what i was trying to accomplish here. I have made some portraits before, just with pencil, but i always wanted a little bit more. I was not satisfied with the result, neither the process of making it, i wanted to be more interested, and this i think is my solution drawing this was challenging, and fun for me!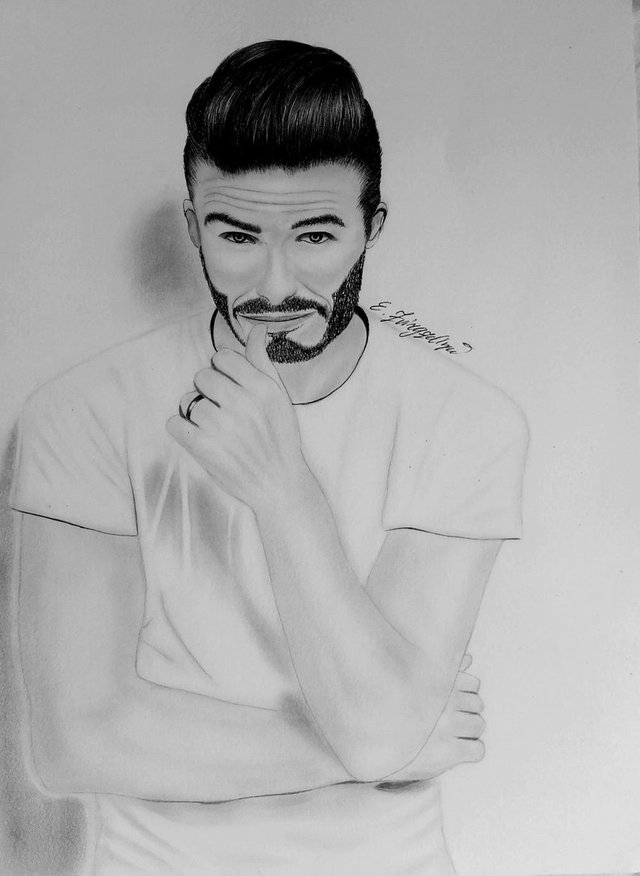 You can follow me on twitter also: https://twitter.com/msendyart