Chanisaw in the forest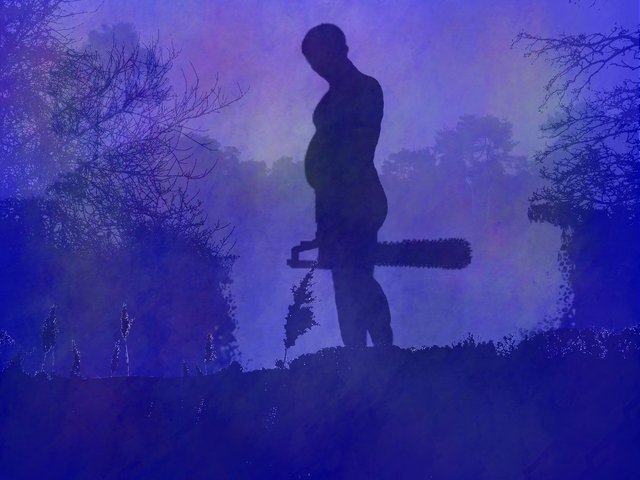 This guy is cutting his way through trees and bushes. You don wanna mess with him!
I used in total 4 Photos (three nature photos and one of a guy with the chainsaw). I only needed to cut the silhouette of the guy and of the front Picture on the bottom. The other two could be use in the Background after only editing the colors. There are another two transparent layer to get this foggy purple blue effect.
I also made a GIF of it (in a rush) simulating a snow storm.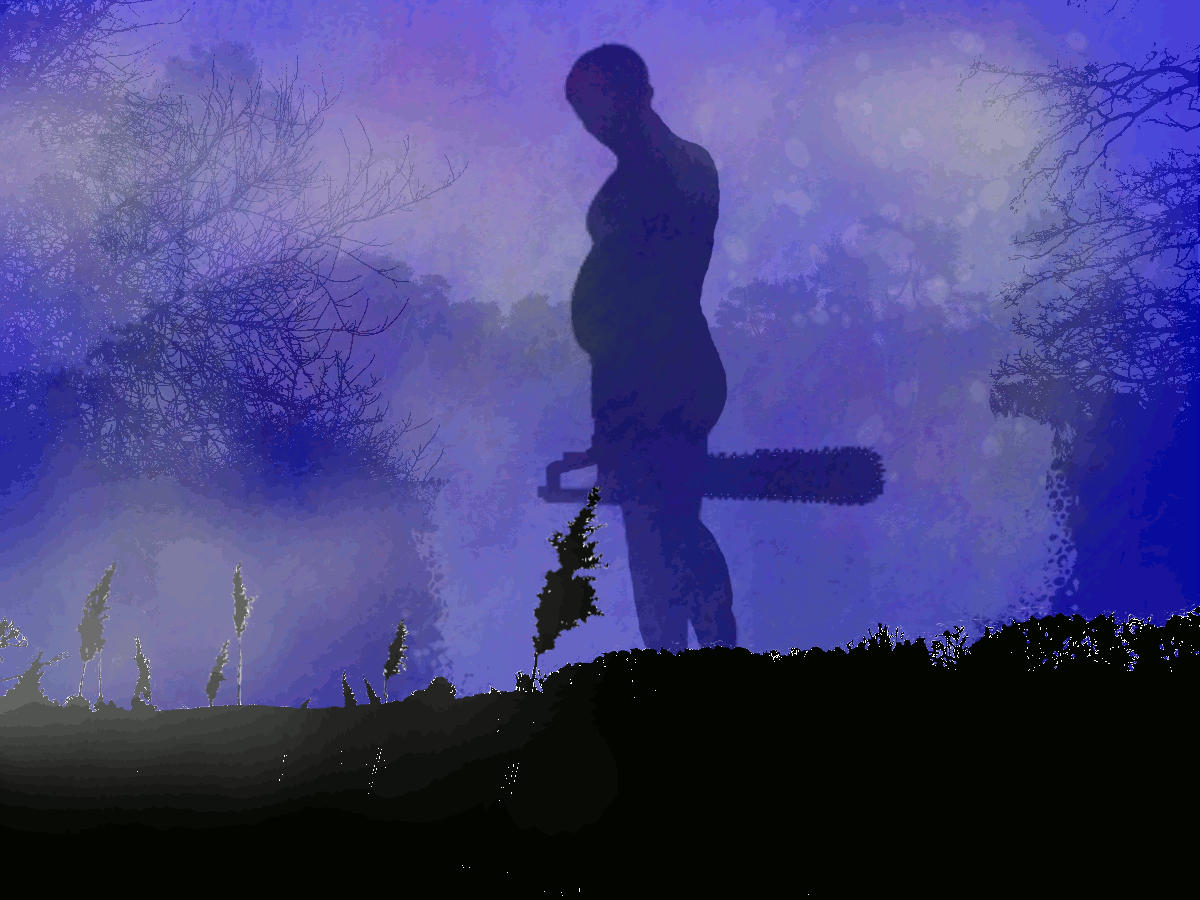 I hope you like what i made and feel free to copy it.
Have a great day!
MRF