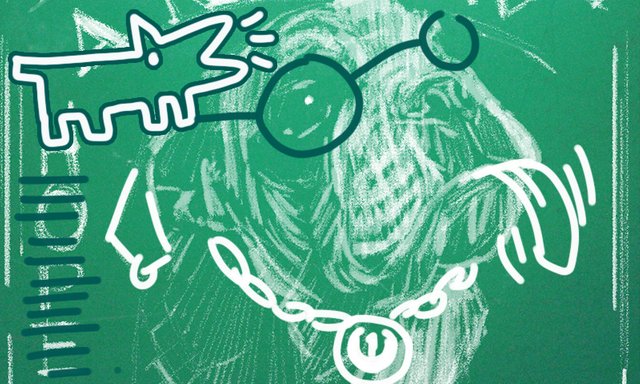 The Return of the Monk.
WHO, HOW, WHEN AND WHY?
-I do not know yet.. Today and.. I still don't get it.
Those are my answers at this time.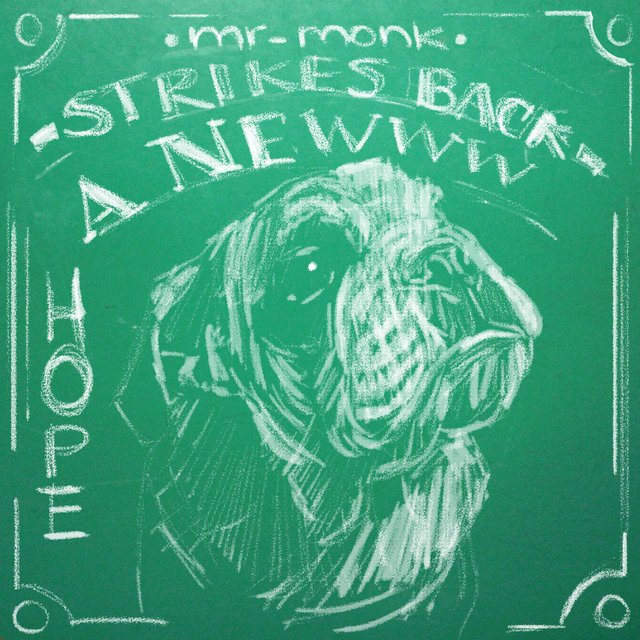 But returning the tape a little, we can see a little more of the film and I can tell you a little more, about a little more.
Who?
Mr-Monk, me.
I write to you from Mexico. Designer, artist and unstoppable curious. Nature lover. Consumer by nature. In love with reading. Contemplator of the moon. Movie devourer. Tv's Son.
How?
I came here out of curiosity. I started by reading something about the blockchain, and the bitcoin and the cryptocoins and I ended up finding steemit. I thought this is the future and immediately looked for register.
Why?
Every time I publish something it is to share with the world the things that my eyes see. Somehow, almost all the time I am creating, imagining, experimenting, investigating. It is not always fun, but it's always happening. And.. Why do not I publish all the time? Because I do not always have the courage to be judged by other eyes. Because sometimes I feel very personal some experiment, that I feel naked. Because, like in a concert, I definitely enjoy more without being busy taking pictures. And because I've never been good at interacting. Because it's hard for me to get the words out. And steemit loves speeches. I am one of those who love Instagram and never understood how to achieve it on Twitter.
In addition to all of the above, I try to post in English, in order to reach more people. Maybe one day it will be better to do it in Mandarin. Or in Esperanto. Or in "Steemianes", I do not know. Surely there are still many corners in the world, where there are more people that connect with my thoughts, that have nothing in particular and at the same time they are so mine. Thoughts that are generated inside the head of a "chilango" from the 80's. So I have to make up those thoughts to turn them into words so that they can be understood in Chilango and then in Mexican and then in Spanish and then in English. (*Chilango is how we call those humans from Mexico City.)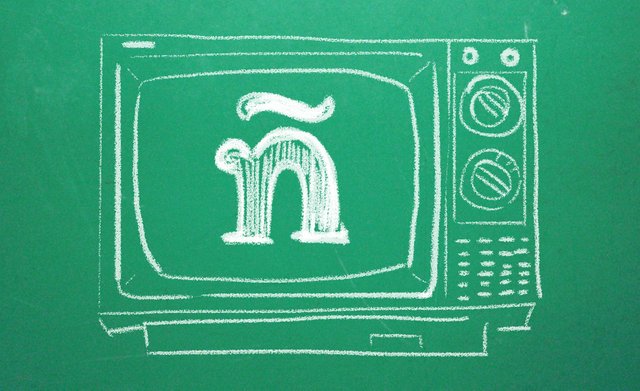 Returning to today, and with the same questions. And answering what am I doing here again.
Who? Myself. And with more desire to make friends, to make this work better.
How will I do it this time? With perseverance and more effort. It will be for a greater good.
When? In this life.
Why? Because I still believe. Because I like to believe. Because I want to believe.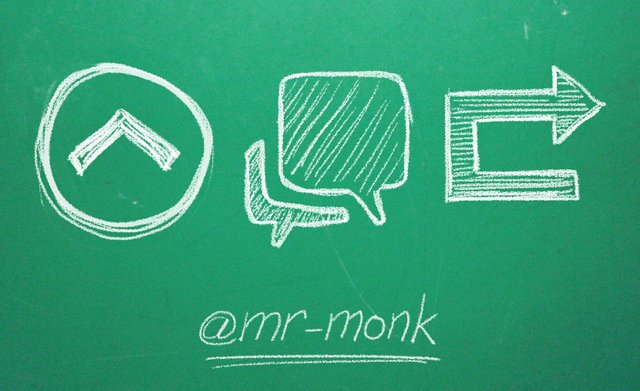 With alien love
-Monk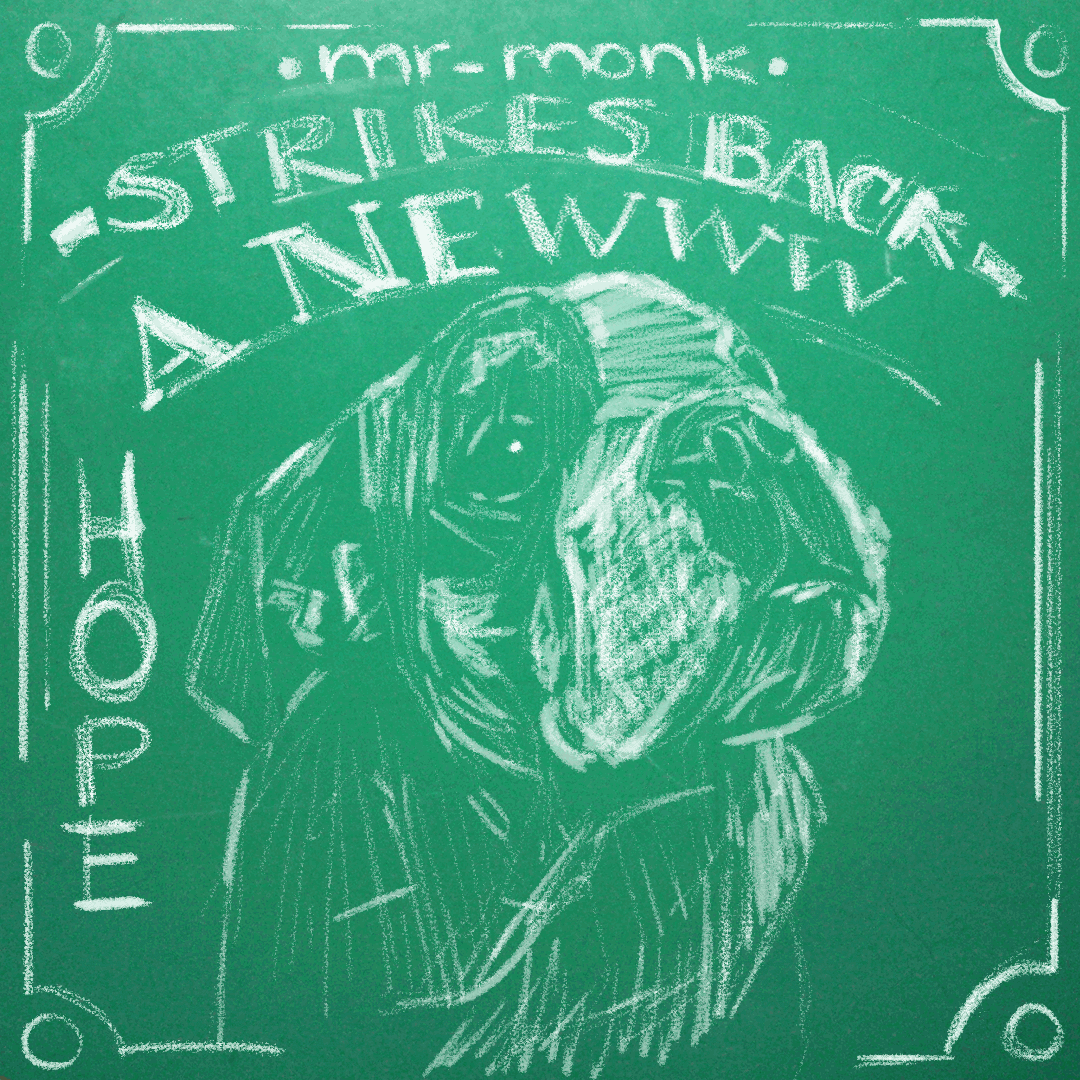 QUIÉN, CÓMO, CUÁNDO Y PORQUÉ??
-yo, aún no lo se, hoy y sigo sin entenderlo.
Esas son mis respuestas en este momento.
Pero regresando un poco la cinta, podemos ver un poco mas de la película y puedo contarles un poco mas, acerca de un poco más.
Quién?
Mr-Monk, yo
Les escribo desde México. Diseñador, artista y curioso incansable. Amante de la Naturaleza. Consumidor por naturaleza. Enamorado de la lectura. Contemplador de la luna. Devorador de cine. Hijo de la televisión.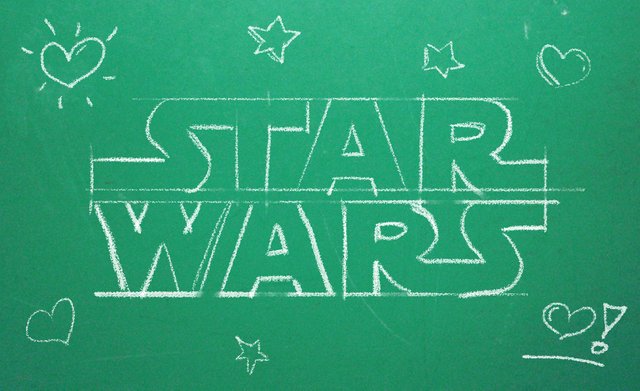 Cómo?
Llegué aqui por curiosidad. Comencé por leer alguna cosa sobre la blockchain, y el bitcoin y las cryptomonedas y terminé encontrando steemit. Me pareció el futuro y de inmediato busqué registrarme.
Porqué?
Cada vez que publico algo es para compartir con el mundo las cosas que ven mis ojos. De alguna forma, casi todo el tiempo estoy creando, imaginando, experimentando, investigando. No siempre es algo tan divertido, pero siempre esta sucediendo. Y porqué no publico todo el tiempo? Porque no siempre tengo la valentía de ser juzgado por otros ojos. Porque a veces siento muy personal algun experimento, que me siento desnudo. Porque , al igual que en un concierto, sin duda disfruto más sin estar ocupado por tomar fotos. Y porque nunca he sido bueno interactuando. Porque me cuesta sacar las palabras. Y al steemit le encantan los discursos. Soy de los que aman Instagram y nunca entendieron como lograrlo en Twitter.
Además de todo lo anterior, trato de publicar en inglés, para poder llegar a mas gente. Tal vez algún día sea mejor hacerlo en mandarín. O en esperanto. O en steemianes, no lo se. Seguramente aun quedan muchos rincones en el mundo, donde hay mas gente que conecta con mis pensamientos, que nada tienen de particular y al mismo tiempo son tan míos. Pensamientos que se generan en la cabeza de un "chilango" de los 80´s. Así que debo maquillar esos pensamientos para convertirlos en palabras para que se entiendan en chilango y luego en mexicano y luego en español y luego en inglés.
Volviendo al dia de hoy, y con las mismas preguntas. Y contestando que hago aquí de nuevo.
Quién? Yo mismo. Y con mas ganas de hacer amigos, para hacer que esto funcione mejor.
Como lo haré esta vez? Con más empeño y constancia. Será por un bien mayor.
Cuándo? En esta vida.
Porqué? Porque aún creo. Porque me gusta creer. Porque quiero creer.