A friend joined me at the Joshua Tree Music Festival.
It was a great weekend with a lot of art and music.
After the show, we built a wood panel.
It was primed and left to dry.
The following day he posed and this dried.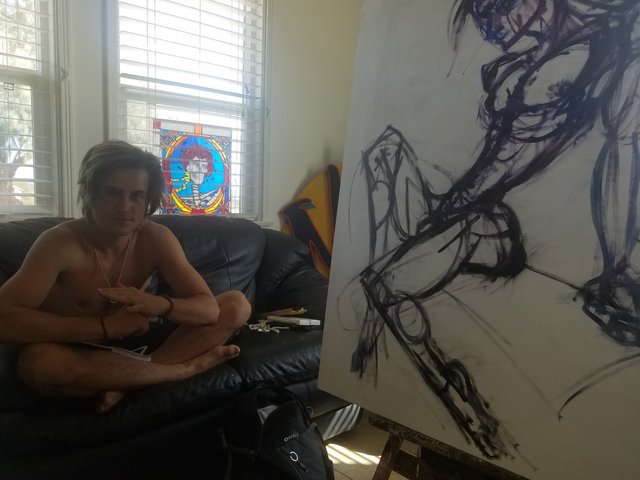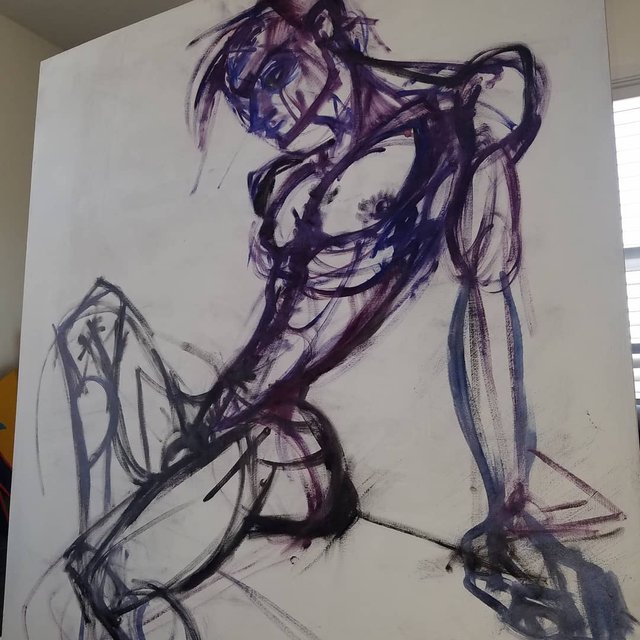 Today I built a glaze layer.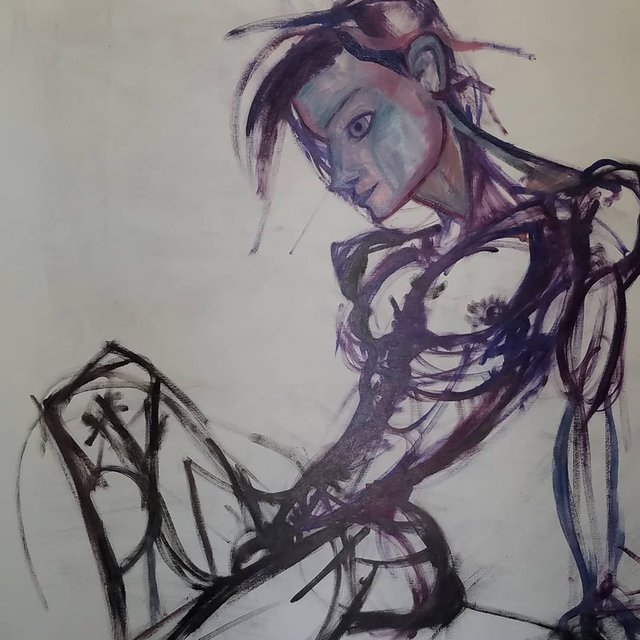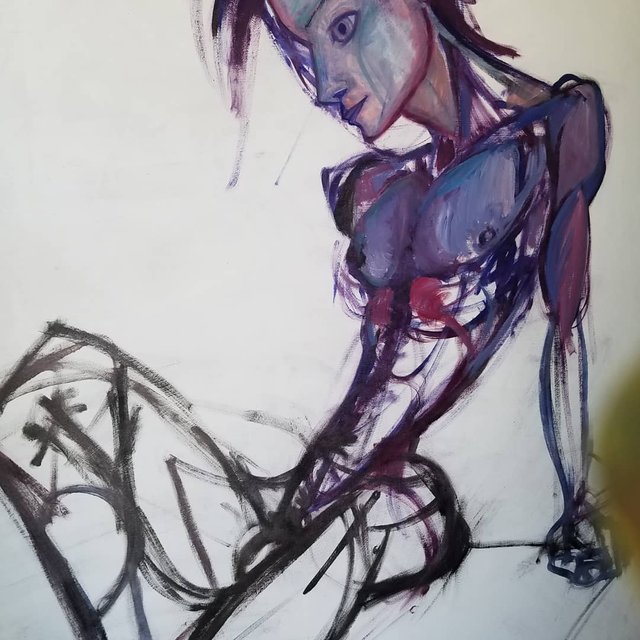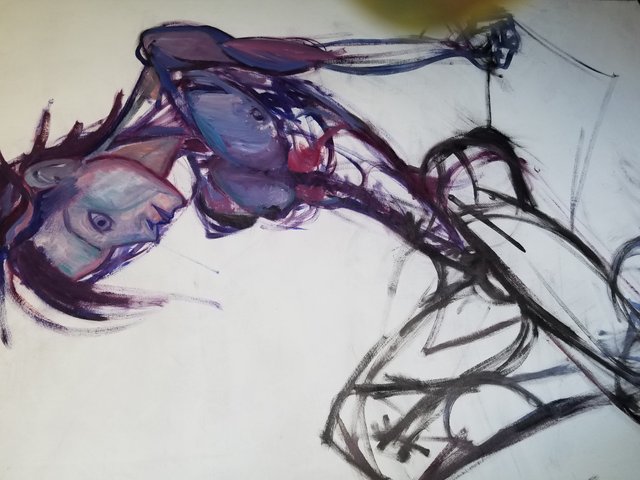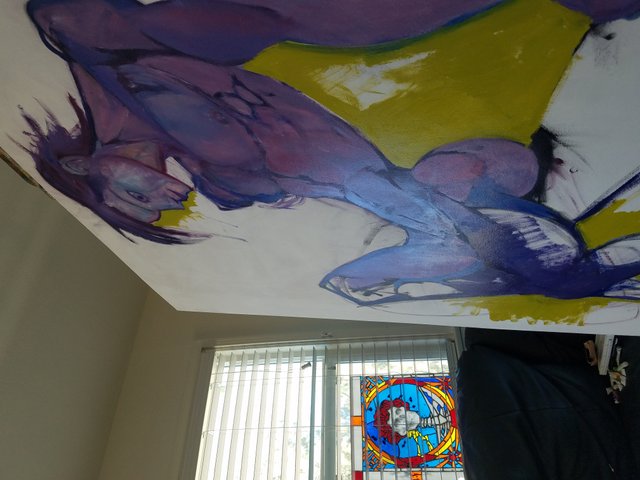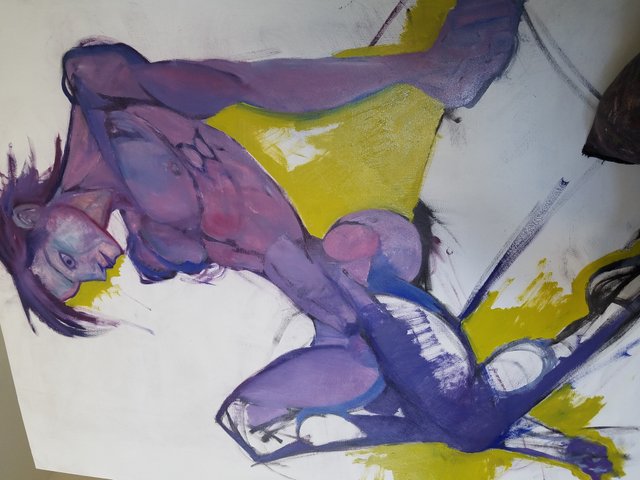 Later the model came back and I refined the facial features.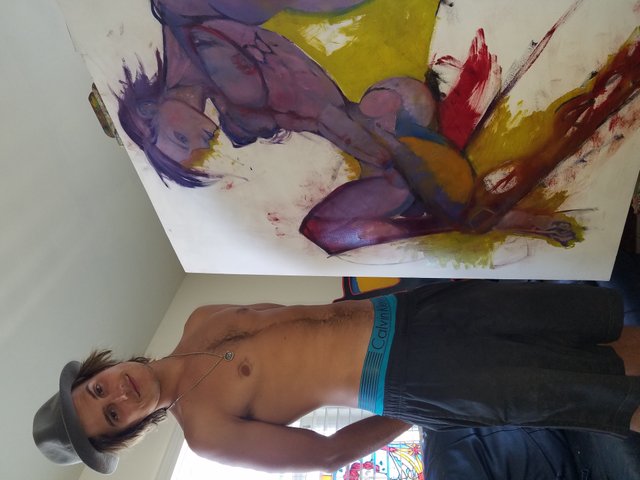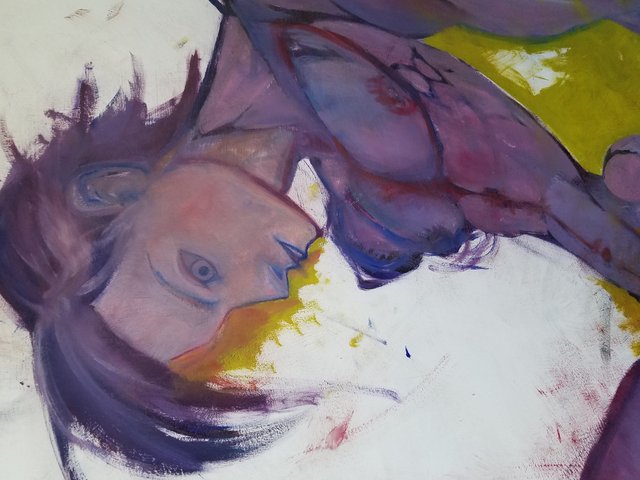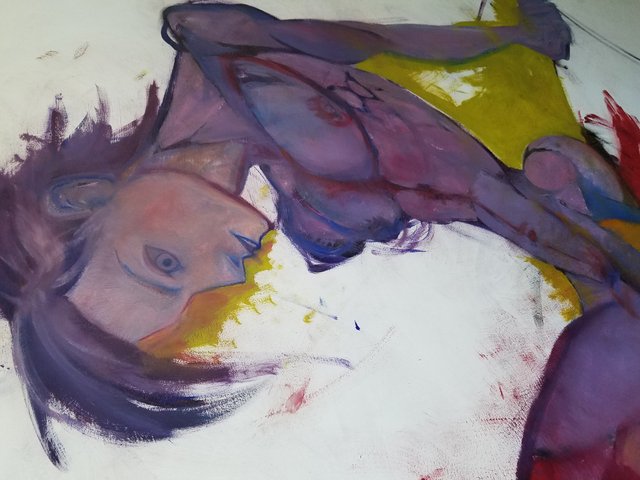 Finally I grabbed some off paint and spackled some background.
The blues and purples were built in to support the final skin tone.
Other colors are end tubes to build body and inspire final palette.