1992 Crystal Palace Walt Disney World. This is a drawing of the musician who would play in the Walt Disney World Crystal Palace Cafe.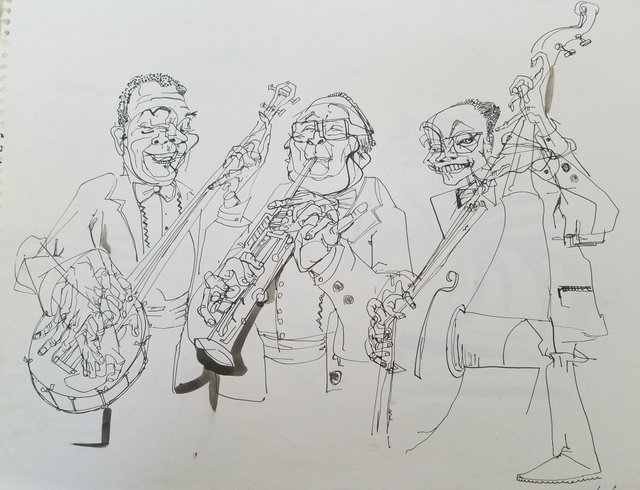 The next drawing would also be 1992 Italy in Epcot Center.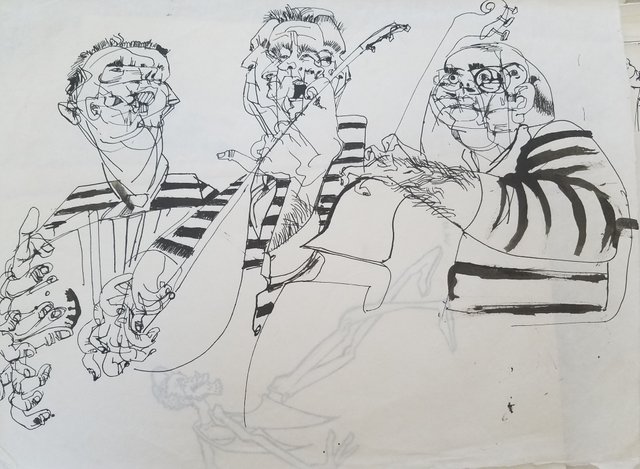 This Drawing is in the Crystal Palace from 1992 with people eating.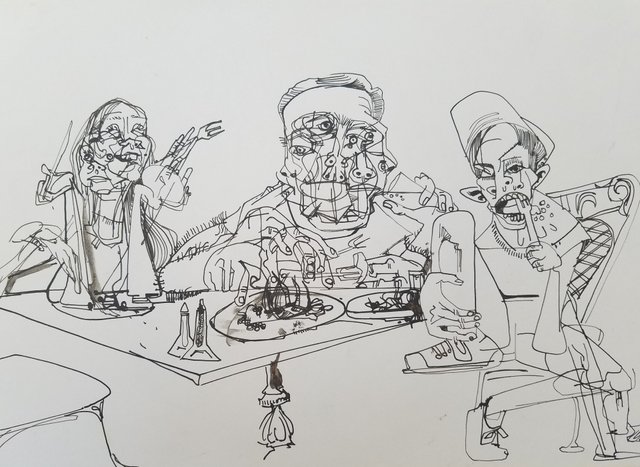 In 1992 in Epcot I would visit the Mariachi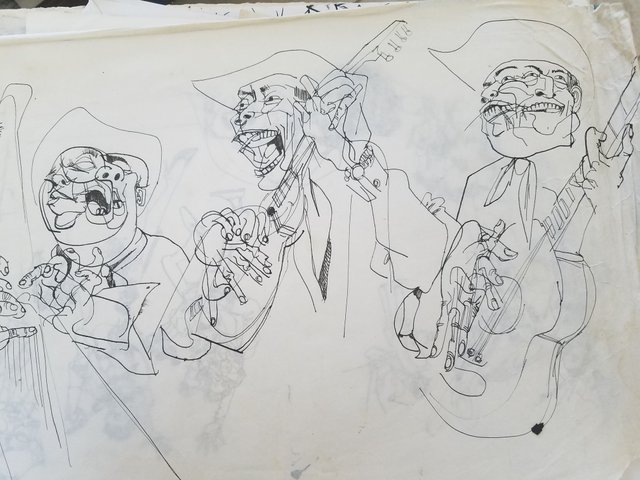 In France I drew the artist making portraits.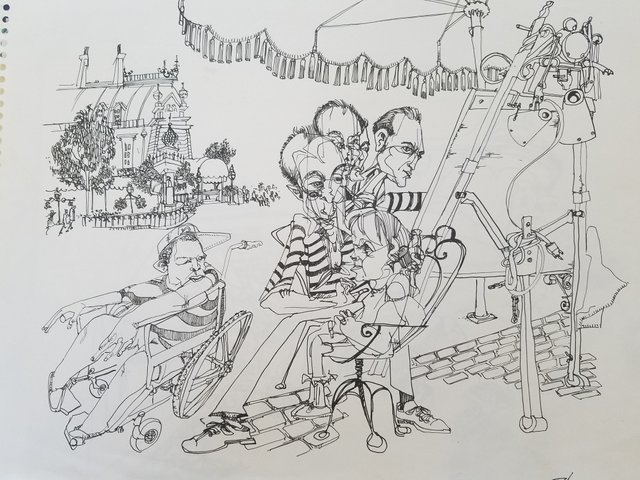 I drew the Hall of Presidents at Walt DIsney World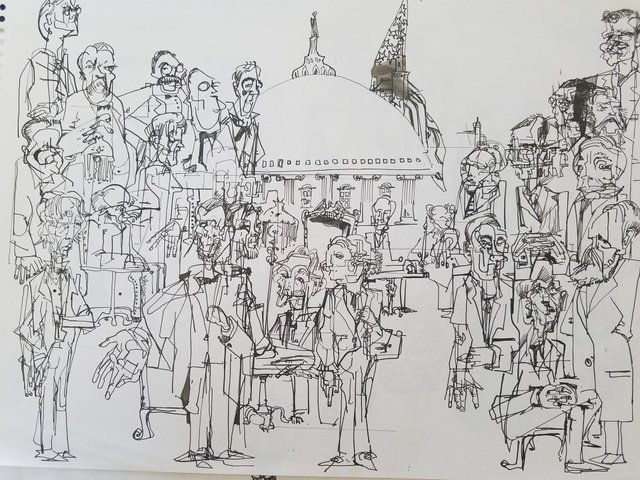 The chipmunk as he was called played ragtime outside the Crystal Palace.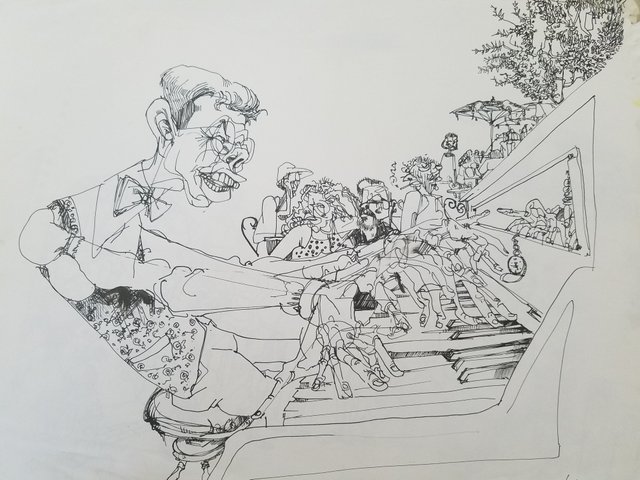 These drawings are all for sale.