Earlier this year my husband, Lynton Levengood, did 3 dragon skull sculpts in Zbrush. Since then he has been doing paintovers to show what the dragons would have looked like alive.
You can see more of his work over on Artstation
The comments are from his Instagram at LyntonLevengood
Thuban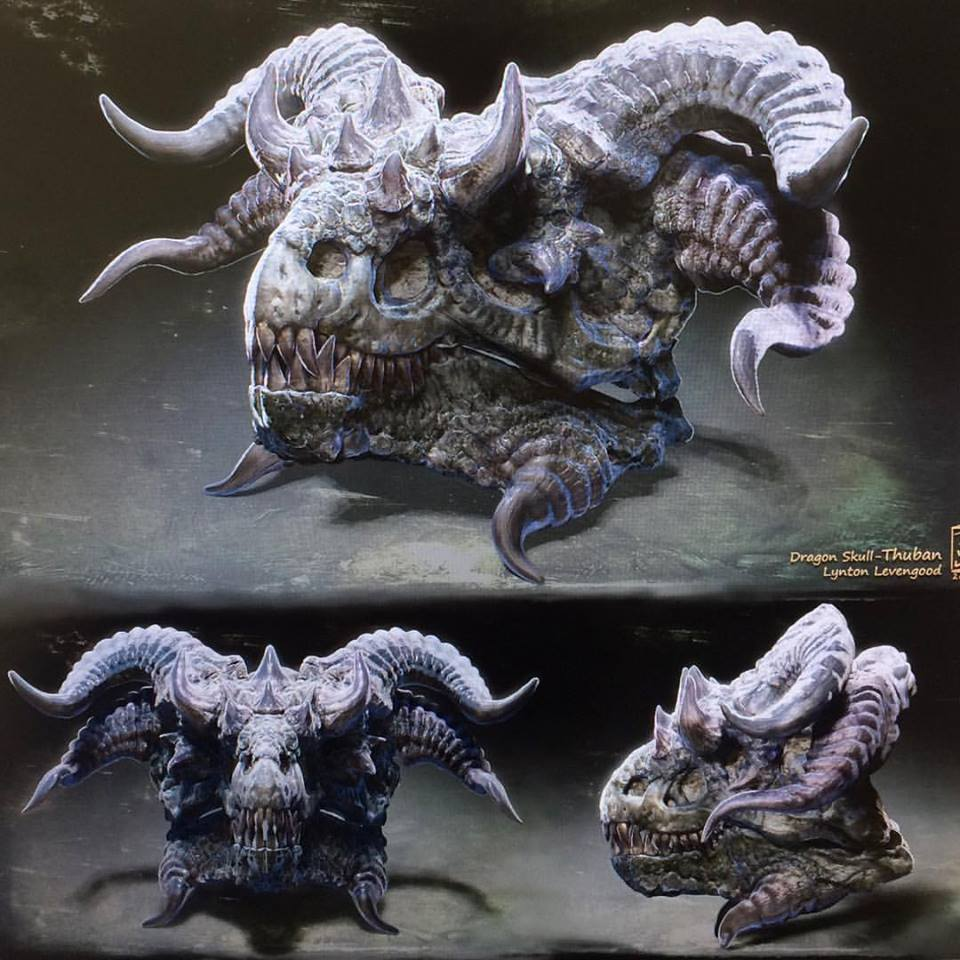 "The third and final skull 💀,Thuban! It's #Friday! And that means it's the end of the working week (for some). It's a great time to stop and reflect on whether you've spent enough time designing dragon skulls. It's something we all wrestle with and I want you to know, your not alone. Chances are there is someone within 500 meters of you, in another house or stuck in traffic. So be encouraged, and it's Friday."
Here is a video of the paintover process sped up. If you're not into heavy metal I would suggestplaying it with the sound off :)

Rastaban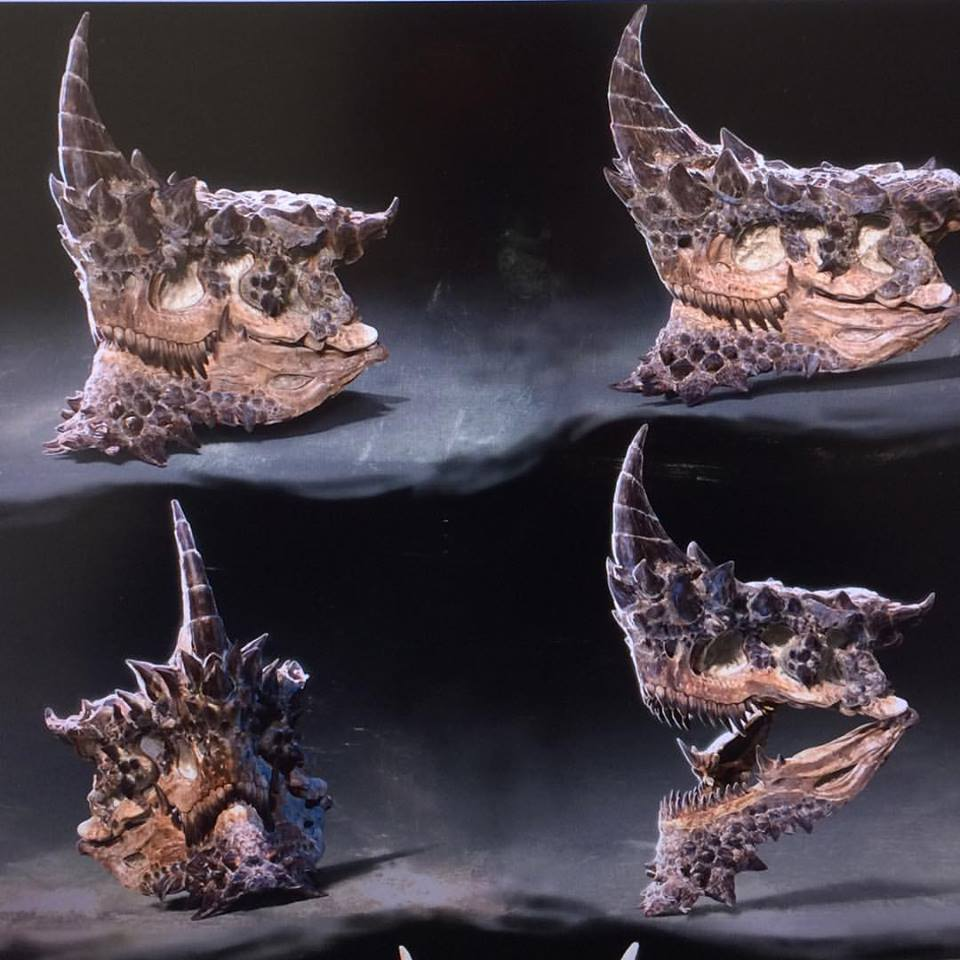 " The completed second skull 💀, Rastaban. The most important thing to do when sculpting dragon skulls in Zbrush is to not add eyes, flesh or skin. If you do that you will have in fact sculpted a regular dragons head 🐲 and not only it's skull 💀. It's a very common error. To avoid it I find it helpful to aim for dragon head but do less than required. "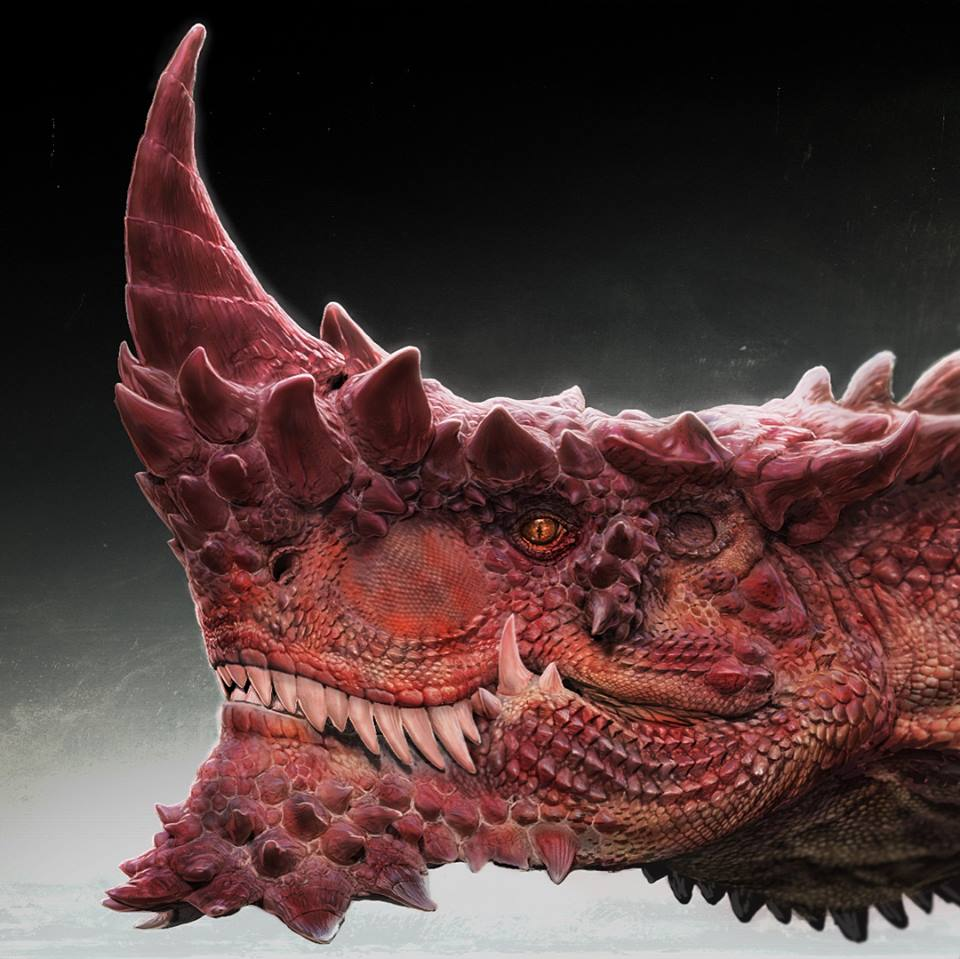 Eltanin