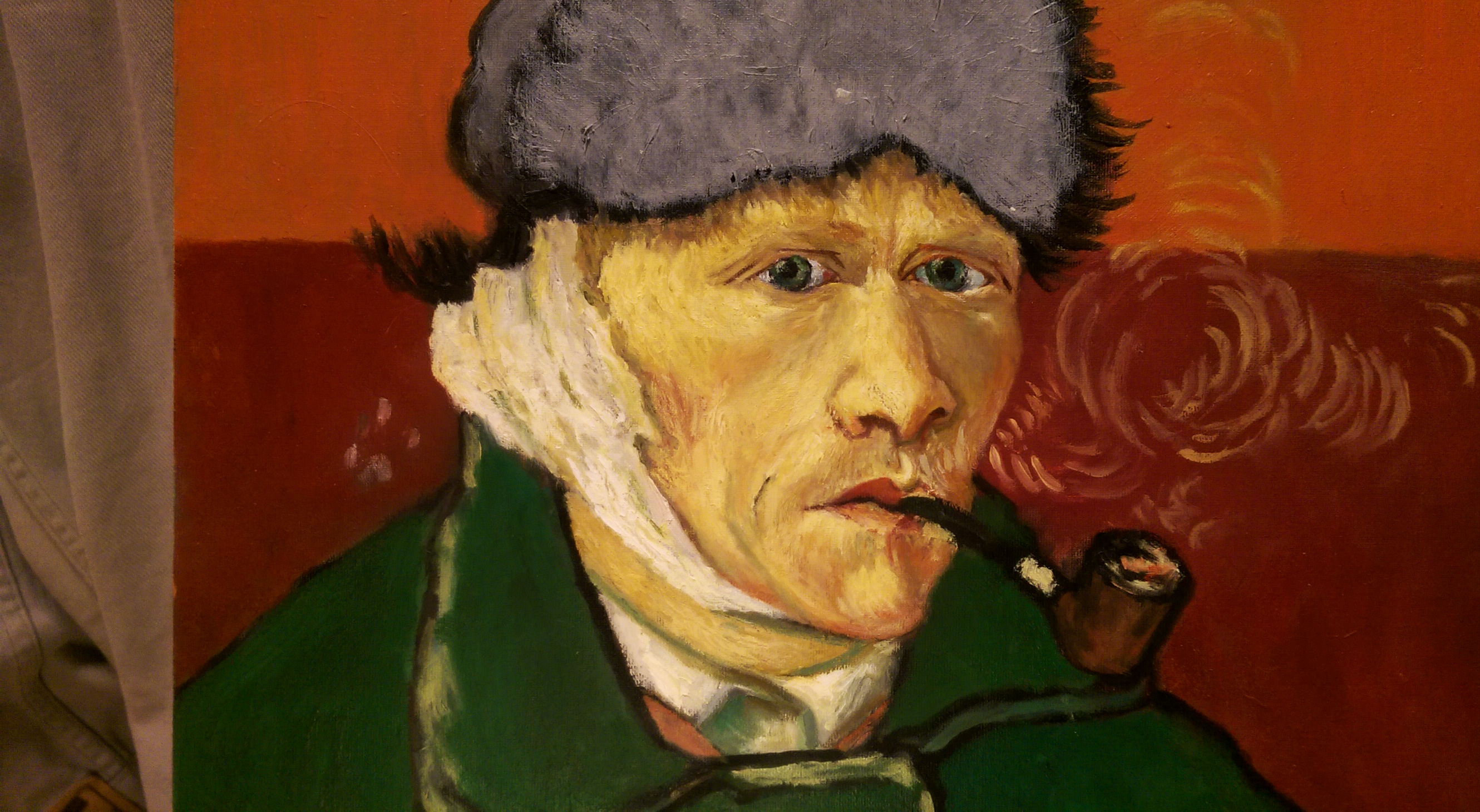 i just love and respect Van Gogh; i chose to do this reproduction cause i really suck at color and oil and who better to learn from then Vincent, his use of color is mind blowing. and also very frustrating to replicate, as i was to find out over the 3-4 days it took to do this
it was sooo frustrating and really rewarding at the same time, enjoy! and its painted over some older doodle stuff, so you get two for the price of one hehe
disclaimer* this is like my third oil painting attempt ever so don't be judgy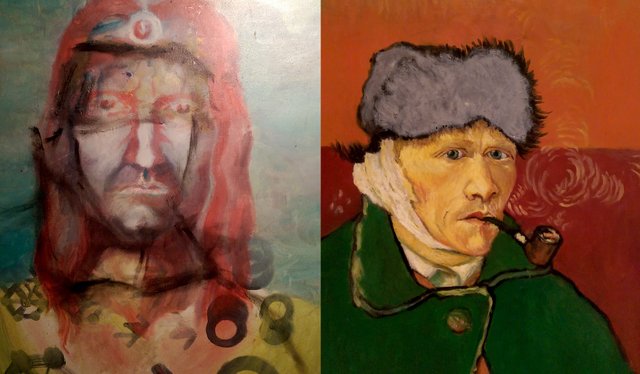 i only used oli brushes for the construction as i wasn't that interested in the precision as much as the color.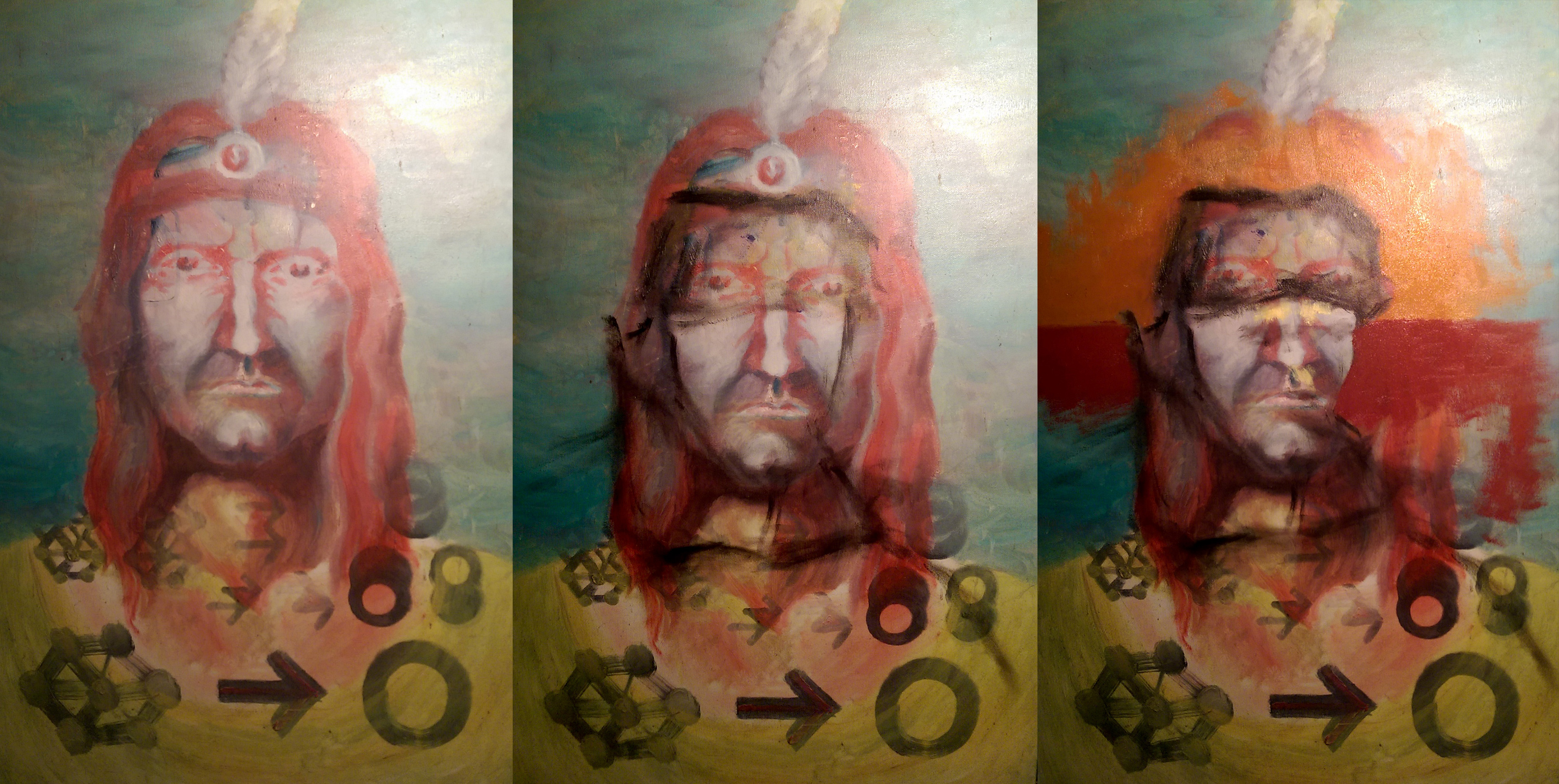 so i'm just finding some rough proportions, just to get a sense, mostly just blocking out the old painting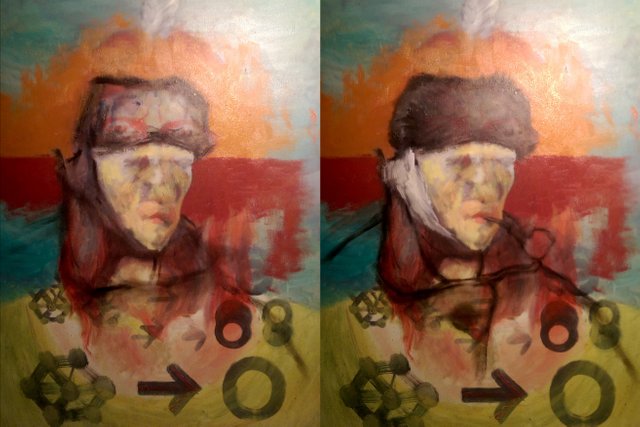 i really like this in between stage, the morph. and its a funny coincidence - the old painting had some sketches of simple geometry, circles and hexagons and arrows kinda morphing and joining - i guess morphing was this canvas' destiny hehe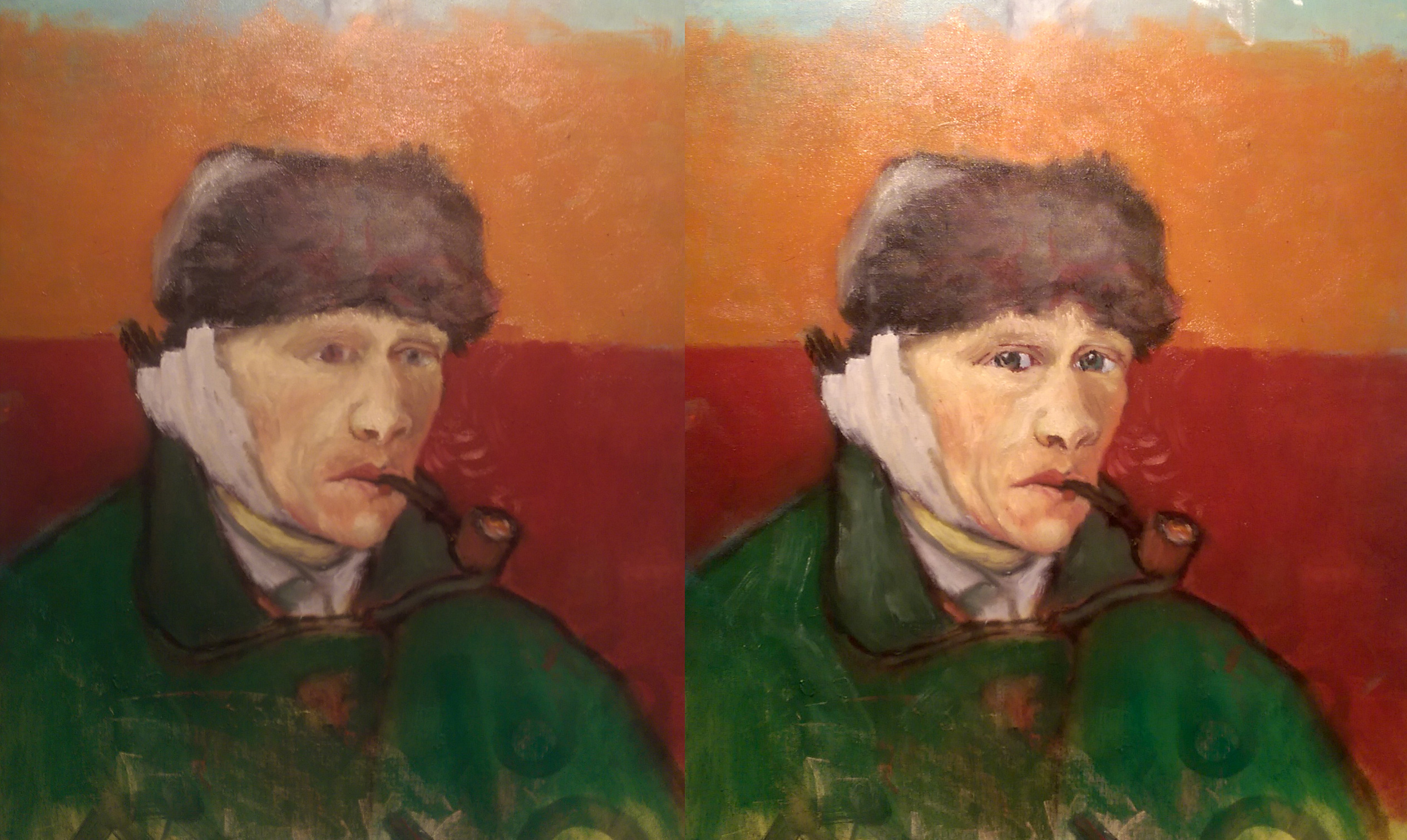 this is a frustrating stage where the base color is nowhere near what i feel it should be and the form isn't that great either. puppy eyed Vincent is obviously sad for me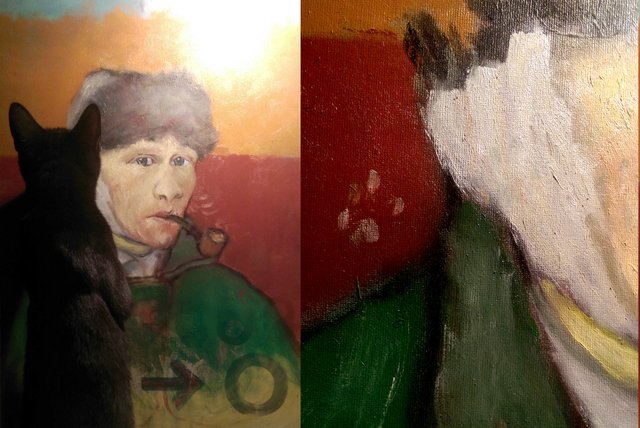 Ume - my cat, my judge, my muse, stamps on the seal of approval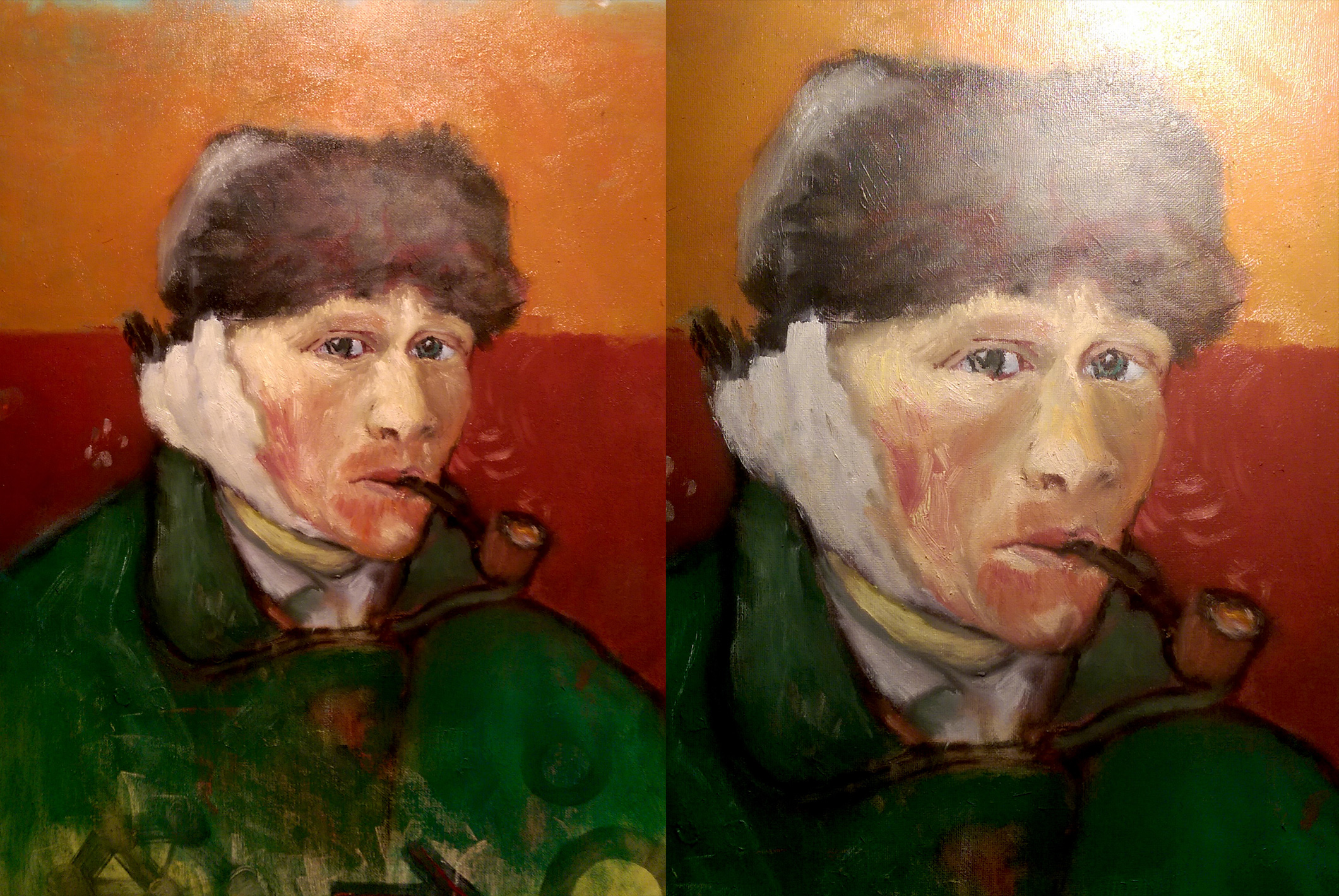 starting to realize i have no chance of replicating the brush work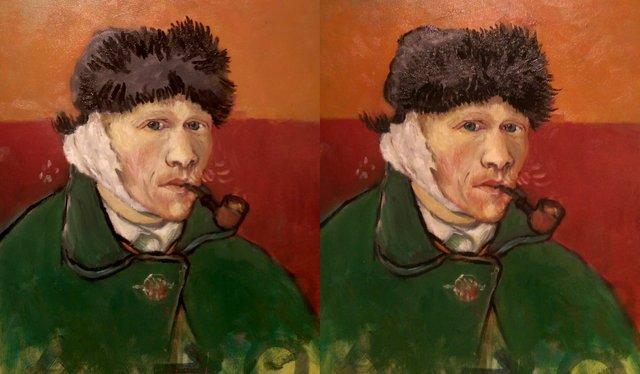 so maybe practice some strokes on the hat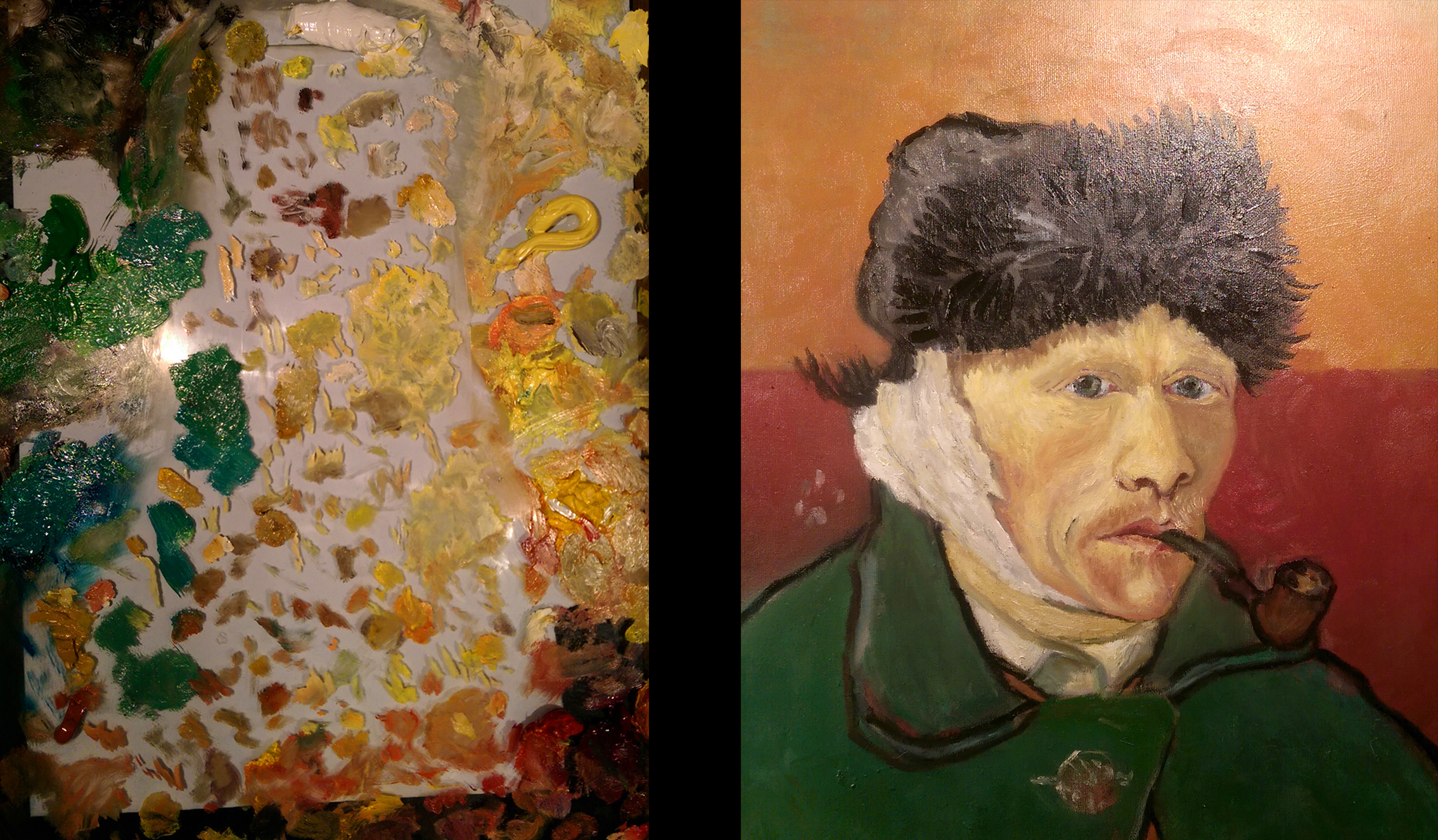 palette getting messier and canvas getting flatter. after a bit of drying the colors are really toned down, maybe it has to do with the cooking sunflower seed oil i used. it was all i had at the time, i know its wrong but really felt like painting a.s.a.p.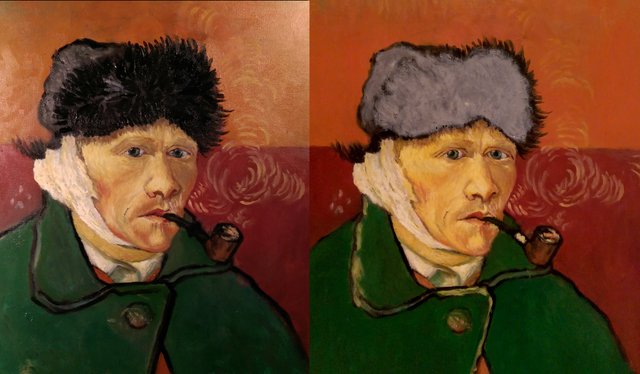 hat is no good, needs redoing, back to grey hat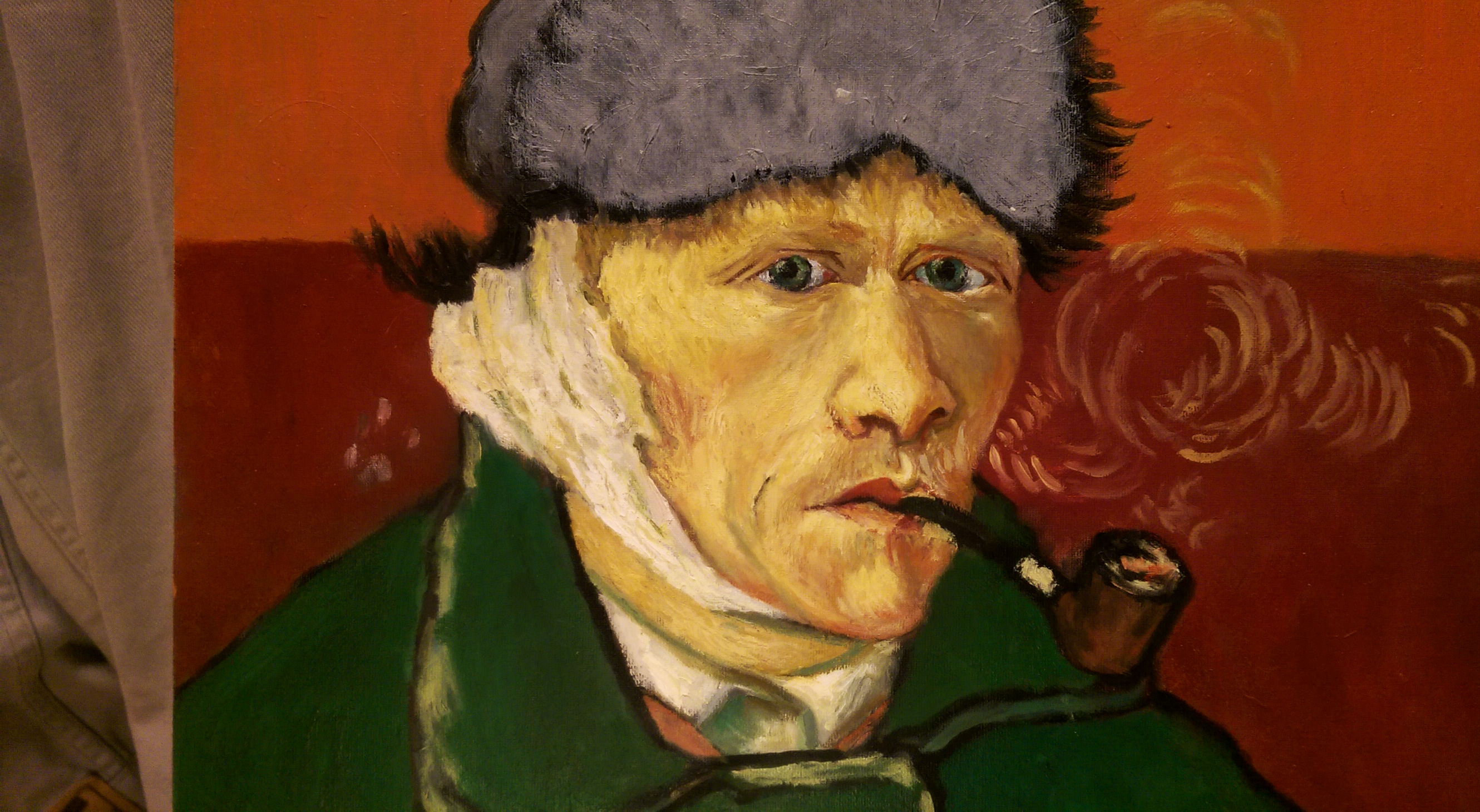 did i mention i haven't finished it?!
this is it today, hope i get around to finishing it the next few days. hope you had fun with my frustrations in color and maybe even found some inspiration. if so leave a comment, give me some pointers maybe, its appreciated! thanks!
*sorry for the lousy photo glares and color variations, wet paint is hard to shoot hehe
here is the original i worked from, so you don't have to google it. i strongly suspect it has been post processed in photoshop or something, how can you get colors so vibrant??! amazing