"I guess when you're young, you just believe there'll be many people with whom you'll connect with. Later in life, you realize it only happens a few times."
  If you are a traveler, if there is a fire burning into your heart, if you'd call "home" every place on earth, but none of them can give you enough, if you are always looking for the next thing and if you believe the other part of your soul is somewhere out there, see Before sunrise, a story of two travelers that spend the night walking around Vienna and finding love in that process.  
  It's a classy piece of cinema that explores the perspectives on life and love beautifully. This movie is very close to my heart and an inspiration every time I watch it. I wanted to make a tribute for it in my own way. Hopefully, you will like it.  
"Yeah, a memory's never finished, if you really think about it."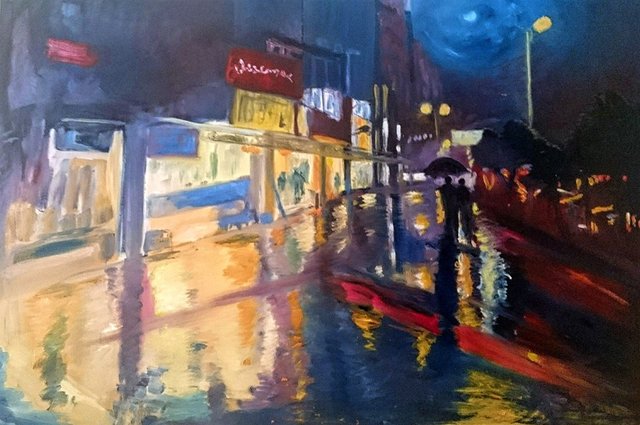 If you liked my post and want to know more about me, I have made an introductory post that you will enjoy
https://steemit.com/introduceyourself/@mindboggle/from-a-fighter-pilot-to-a-travelling-artist-my-introduction-and-some-unfulfilled-dreams
Please Upvote, Resteem and comment if you feel it is worth it and if don't, do share your views about the things you did not like about it or felt missing. 😊