Blast for birthday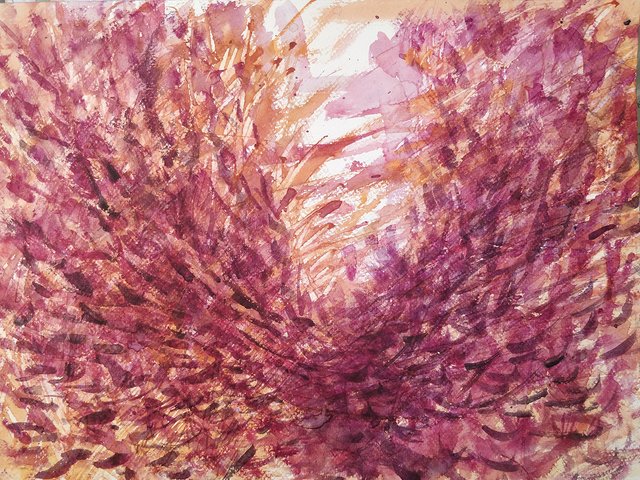 After the tree here is the first watercolor work, wippish as i might return to it yet. Blast is the first thing that came to mind so might be the title.
its my birthday- 39 today, yay. I thought i'd best spend the day by going to the studio and doing some cleanup. best part about cleaning very rarely is finding a lot of treasures, stuff i didn't remember i had. Lot of art,good and bad, cryptic notes scribbled on backsides and random stuff.
I did a tiny bit of painting with oils over a piece that been sitting in the corner for over a year now. i felt very out of touch and also lacking some essential supplies. Hopefully i get to fix that soon.