Hi folks,
when I don't play music, I draw portraits. This is my first portrait on Steemit. It is Amy Winwhouse on picture. I decided to draw Amy after I watched documentary about her. It is really sad how she was abused by her boyfriend and father. It is sad how one person can be adored by millions of people and not really loved by anyone close to her. She was really a rare bird with her voice and style. This is my hommage to her as a person and as a musician.
![20170801_132810.jpg]
(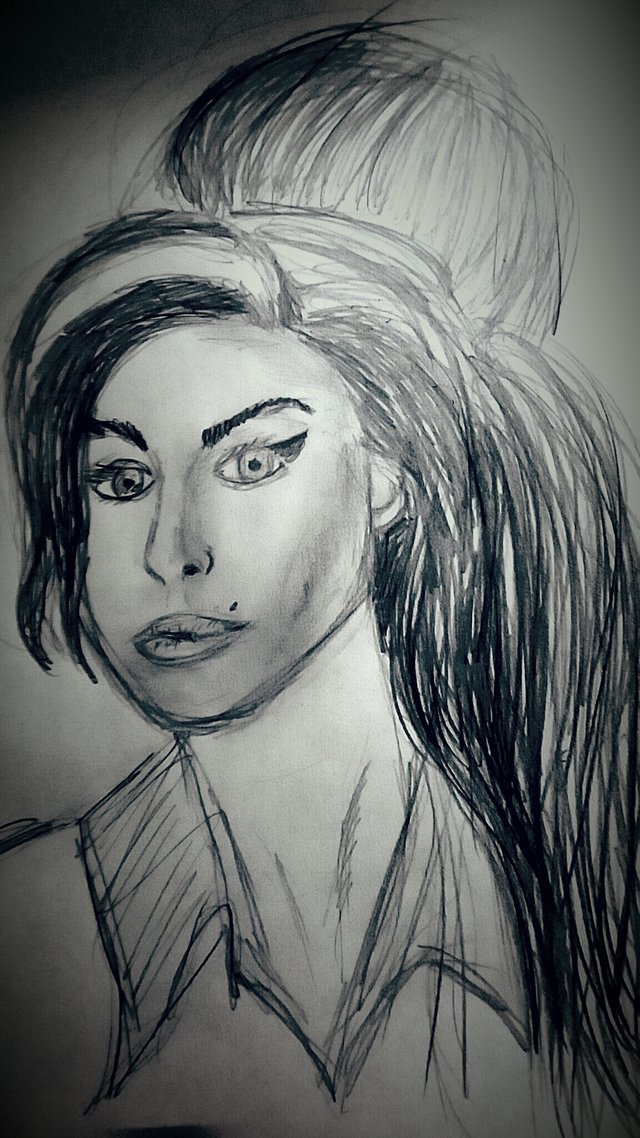 )
I used only pencil for this portrait. This is step by step how it was created!