I present you a fanart of the character #Fumikage, from the Japanese series #BokunoHeroacademia. #Fumikage has a bird-shaped head. His hero costume is a dark, deteriorated mantle at the lower edges that covers his entire body from the neck down. Your #Quirk is Dark Shadow.
In the drawing that I present below, make a sketch mainly with blue mine for the structure and with a graphite pencil H the contour of the character, then I gave him dark tones with sharpness technique and uniform tones with black markers and black ballpoint.
To complete it digitize it for a better resolution of the drawing.
I hope you like it and thanks for taking the time to follow @michitosao
I remind you that you can look at previous posts since this is a page that supports different freelance illustrators.
Do not forget to vote to support.
You can follow me on my social networks like @michitosao under the signature of #pride
If you want a commission of this style do not hesitate to contact me
No more to say, I say goodbye.
drawing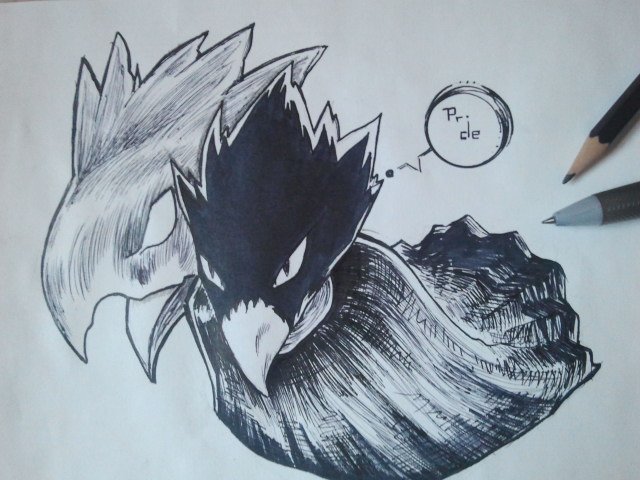 sketch + digitized drawing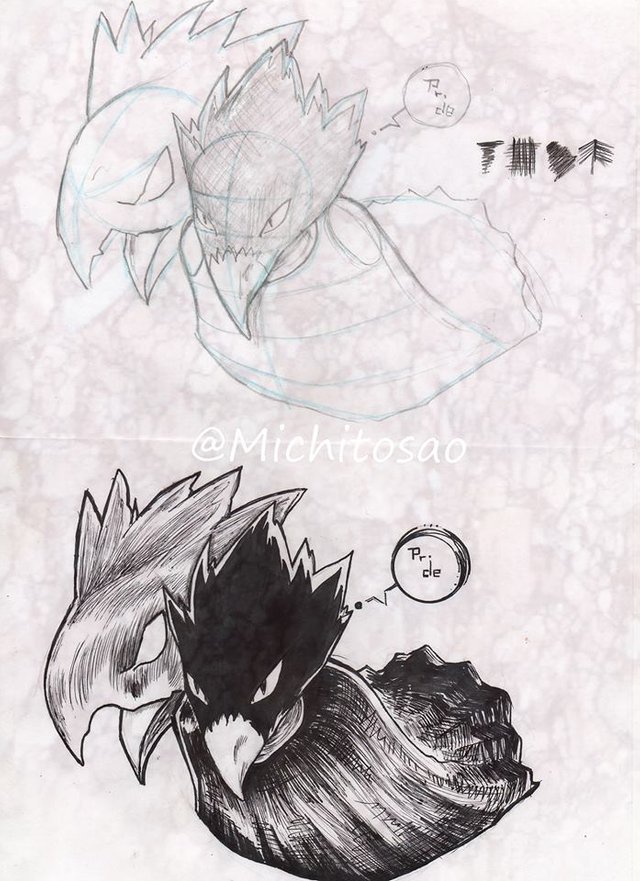 final work on the link:
https://www.facebook.com/MichiToSao/photos/a.367493010395089.1073741828.367492050395185/433343853810004/?type=3&theater