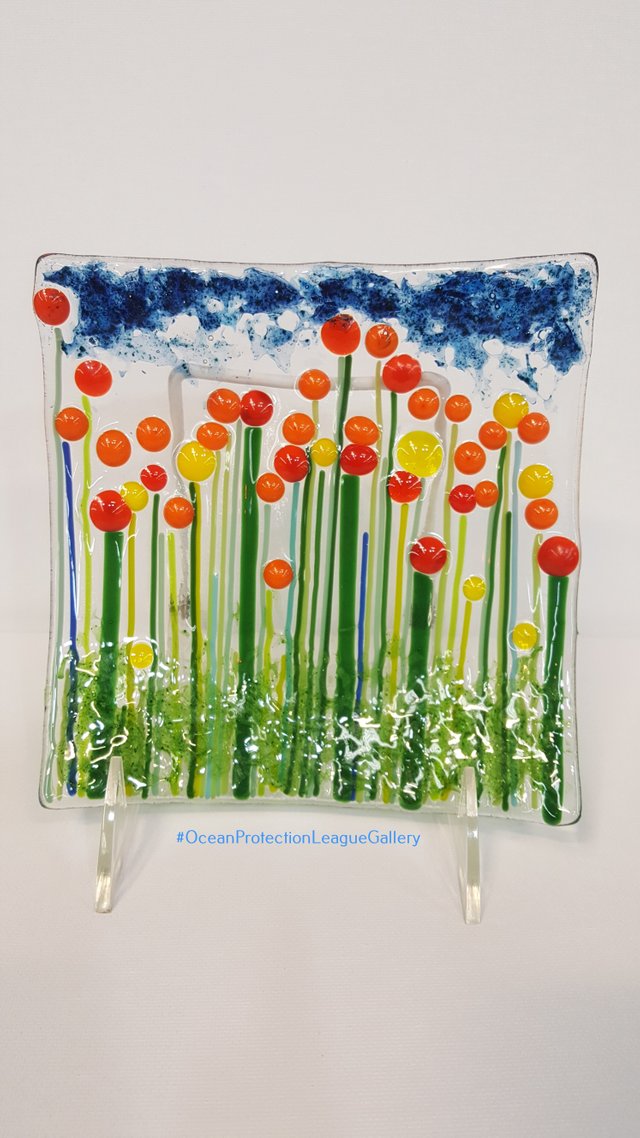 This is a photo of my original glass fusion art. This was my second poppies piece from this year.
The dimension is 6"x6". (When I share the first one I will link them).
I wanted to invite you to see more of my art at my new Instagram
https://www.instagram.com/oceanprotectionleaguegallery/
Photo and art is my own.