Miniature Maine Coon Sculpture - 1:12 Scale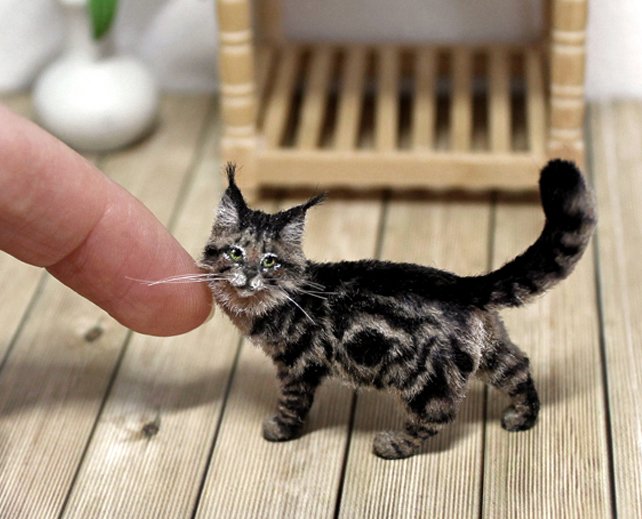 It´s so hot here in Germany these days... really hard to sculpt anything as the clay
becomes so soft in the heat and makes it really difficult to sculpt with.
Especially when you need to sculpt tiny, tiny details. But despite the heat,
I managed to finish this Maine Coon Cat :-)
Like always I used "Beesputty" to sculpt it and painted it after hardening it in the oven.
It´s "fur" is made from alapca and merino wool.
What´s the weather like in your part of the world?
Wishing you all a creative day (and stay cool ;) ) 🎨




---
Copyright @maysi-art - All Rights Reserved