Who has never tasted bitter, knows not what is
sweet" – Somali proverb
I came across a poem written by Precious Arinze with the title "When Hunger Becomes A Prayer". Reading through it, I felt for those who are in abject poverty and I wonder how they manage to survive in such condition. it really inspired me to make a drawing about it.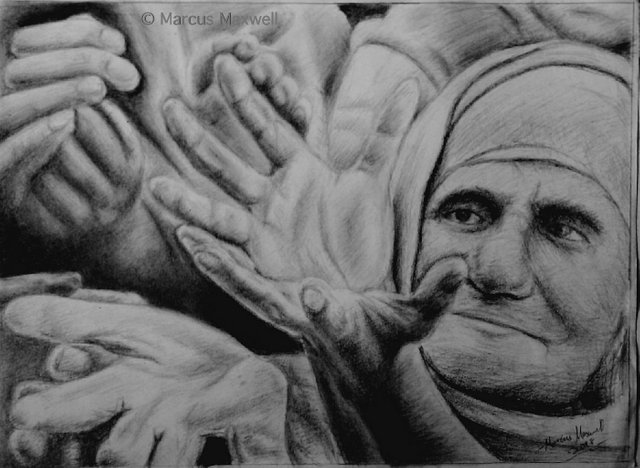 One of the verses that stunned me was where the author wrote:
"Oh heaven, let our suffering be biblical
let the firstborns die if they must".
Like they are prepared to sacrifice whatever in order to escape from wretchedness.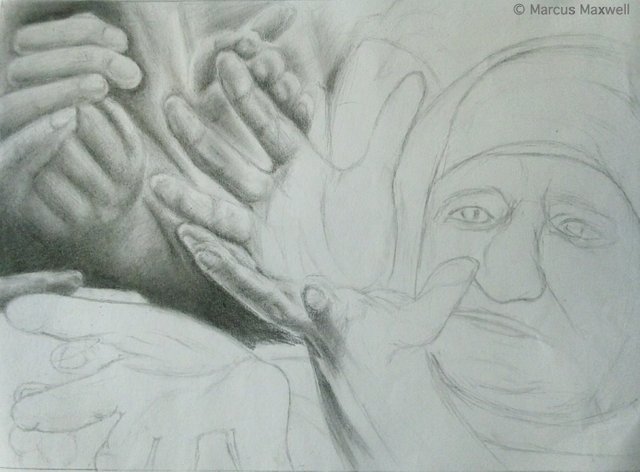 And I think it is as a result of what the author wrote here:
"If the fighting does not kill us
the escaping will
and if not the escaping
the hunger".
So, no point. They just have do whatever it takes to see if their god will hacken to their prayer.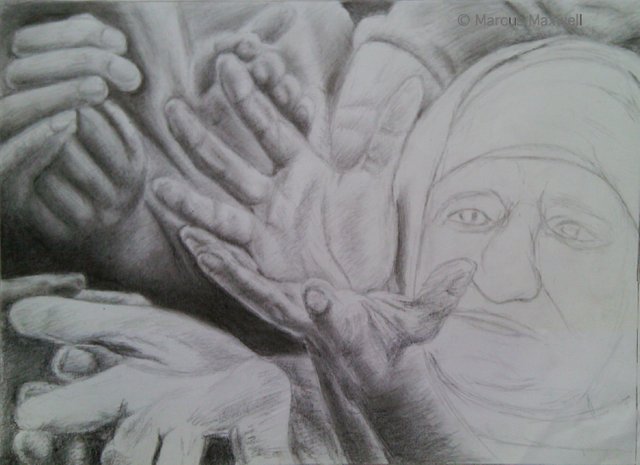 Why nature chooses to bestow abundance to some few and condemn the majority to hunger and penury is way beyond my scope. This left me with two questions: Is Mother Nature biased? or is she preferential?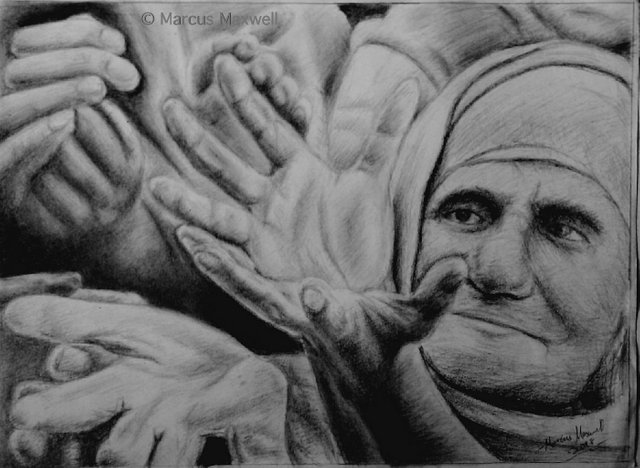 All credit goes to the author, Precious Arinze, whose poem inspired me to make this drawing. Thank you for stopping by. I hope you had a great day.