Hello steemains, today I brought a new pen drawing after halting for a while. I chose to use pen because my it favourite medium and allows me to express myself easier and faster while being careful to avoid mistakes.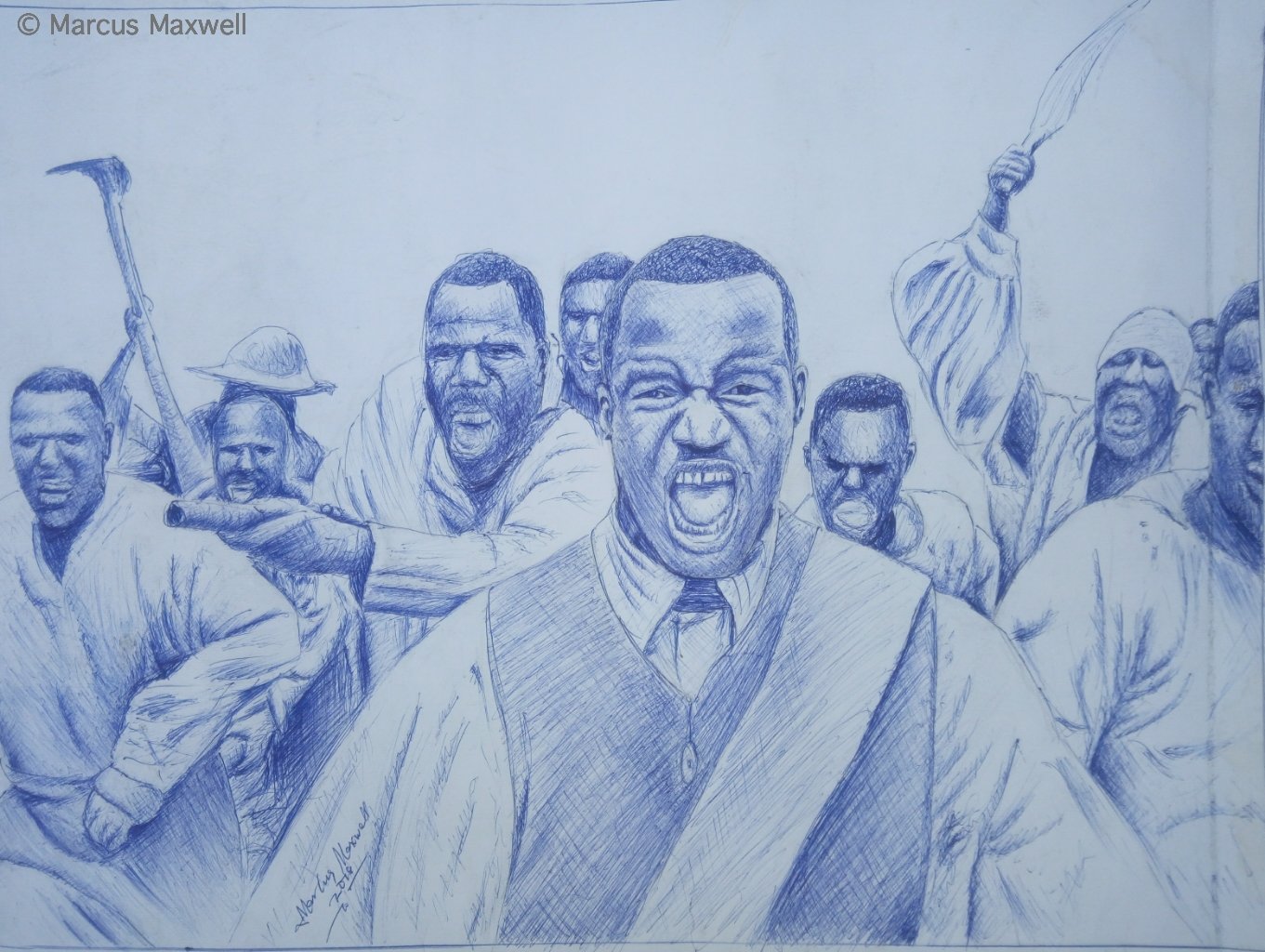 This is my second time of joining the contest proposed by @juliakponsford which has the theme "REBELLION"
Mediums
Blue pen
Cardboard paper
Pencil and eraser
Development Process
The drawing was started by sketching out the figures with pencil. When done, I examined it carefully to make some adjustments and correct any error discovered. Thereafter, I used pen (blue) to overlay on the pencil (sketches).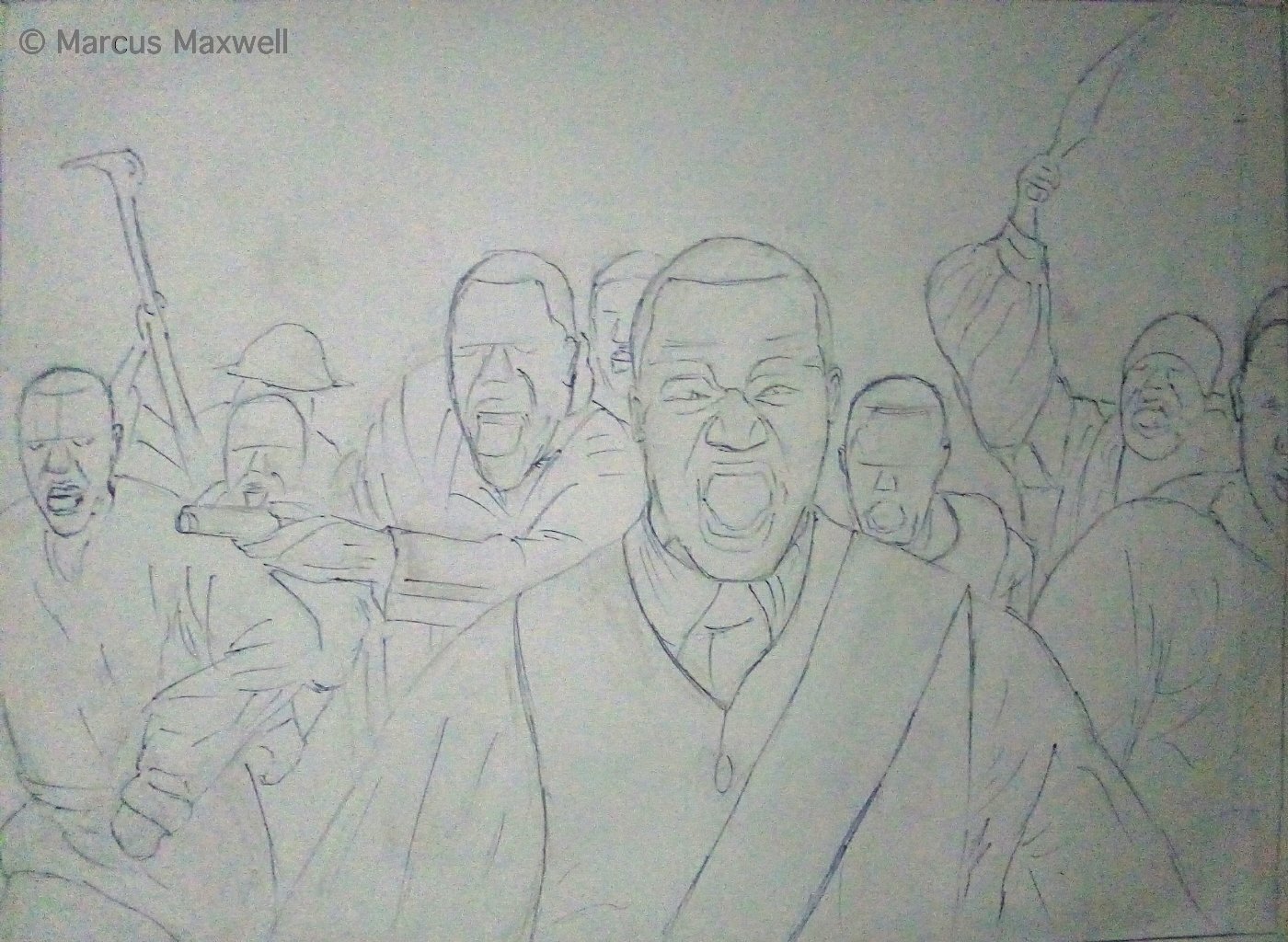 After the sketching, I started working on my figures (from left) by adding tones. To build my forms, I shaded faster and deep on the darker area while still leaving some portions blank to depict the effect of light and shade. Here, I used deep tones and shased faster because the main goal was not to depict the actual face of my model rather, his posture and actionts. The same was applicable to the following figures.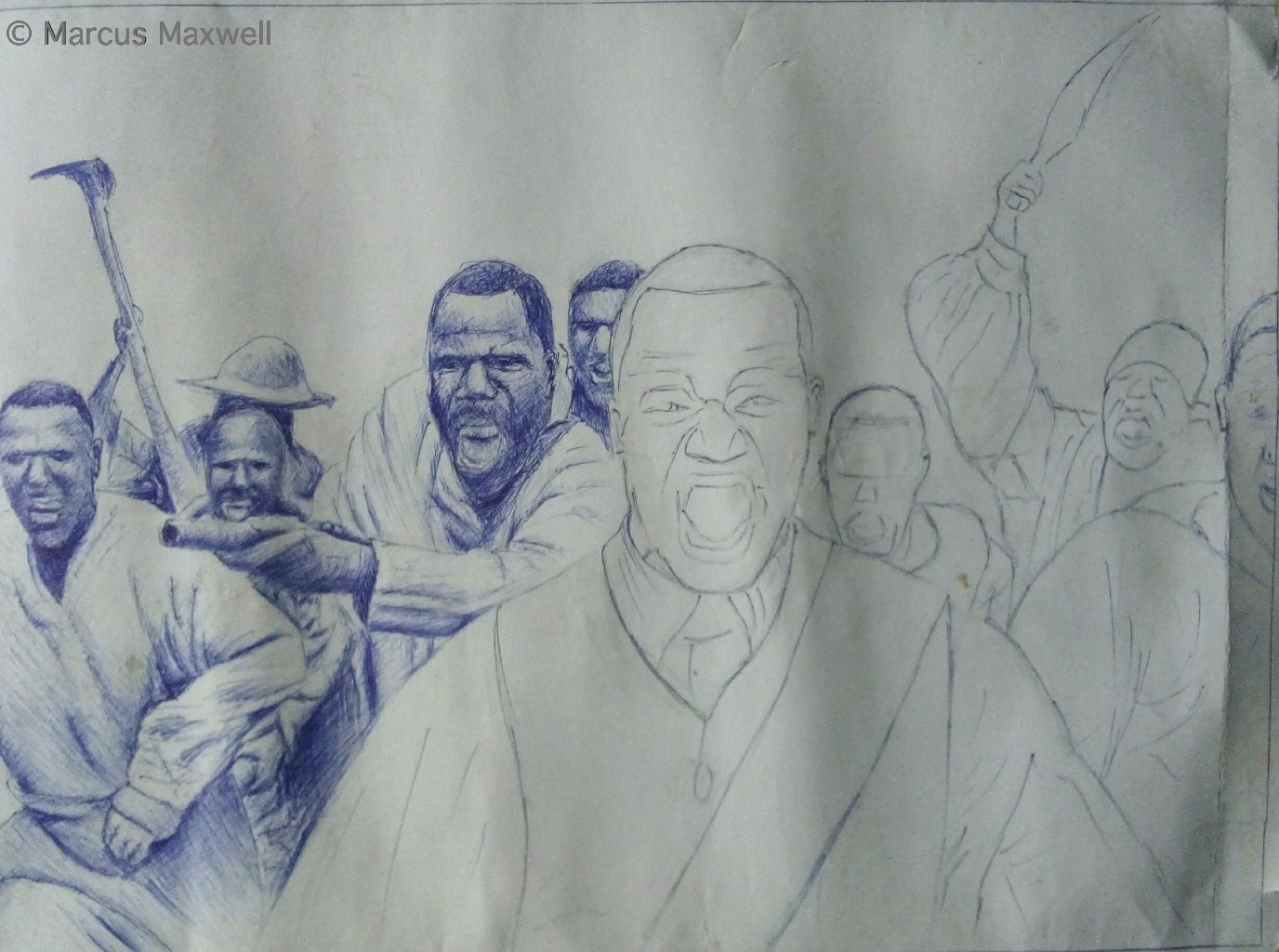 Thereafter, I worked on the front man. This is where much concentration is focused on so I took time out make it look more realistic. From the model, the movement of my strokes can be vividly seen.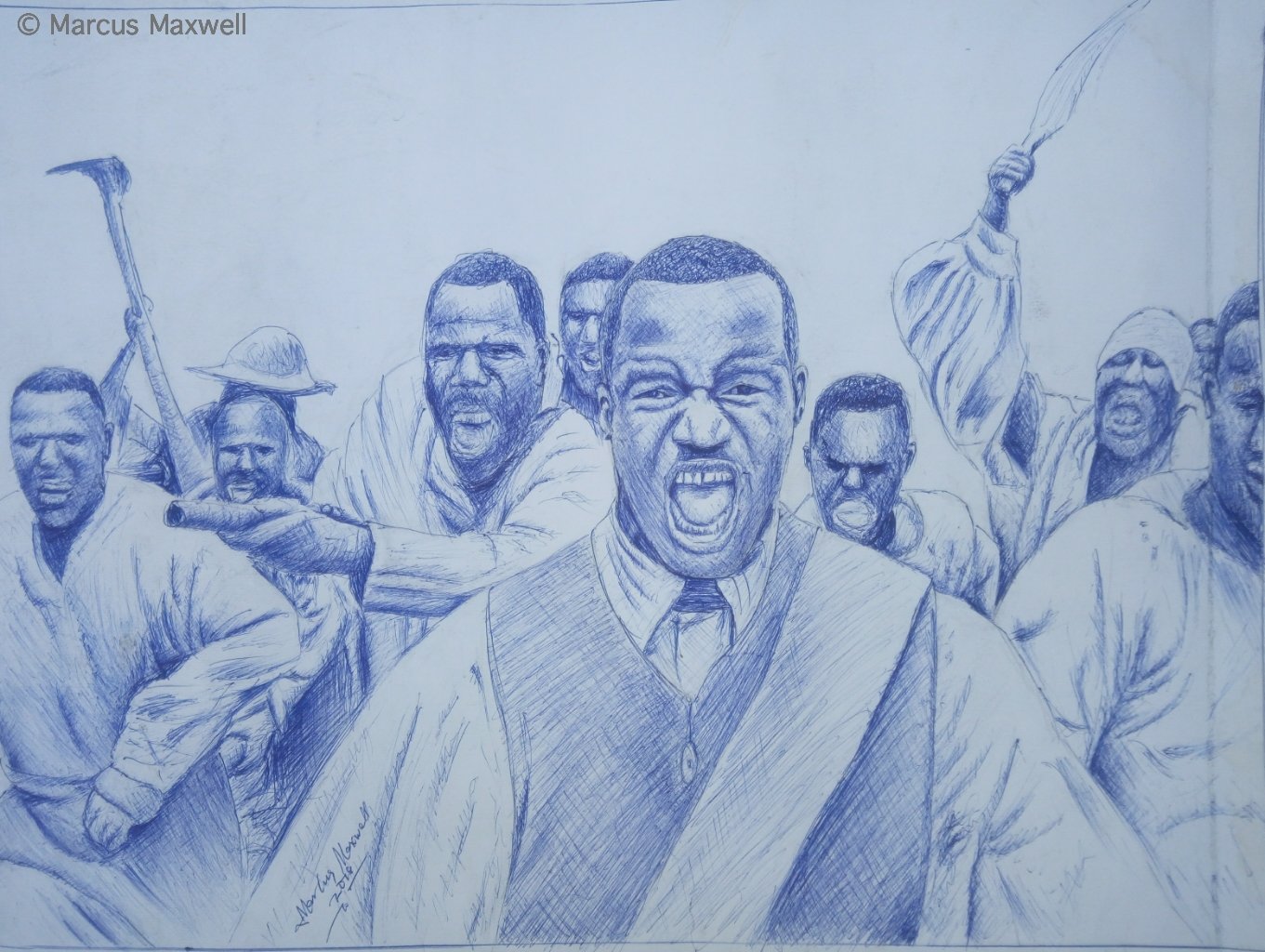 The whole process was completed after working on the remaining models. The "message" of the work can be clearly seen by their grievances, resentments and actions - protest & violence
Thank you for your time...
--- Happy viewing ---
Original work by @maxijgcomm (Marcus Maxwell)