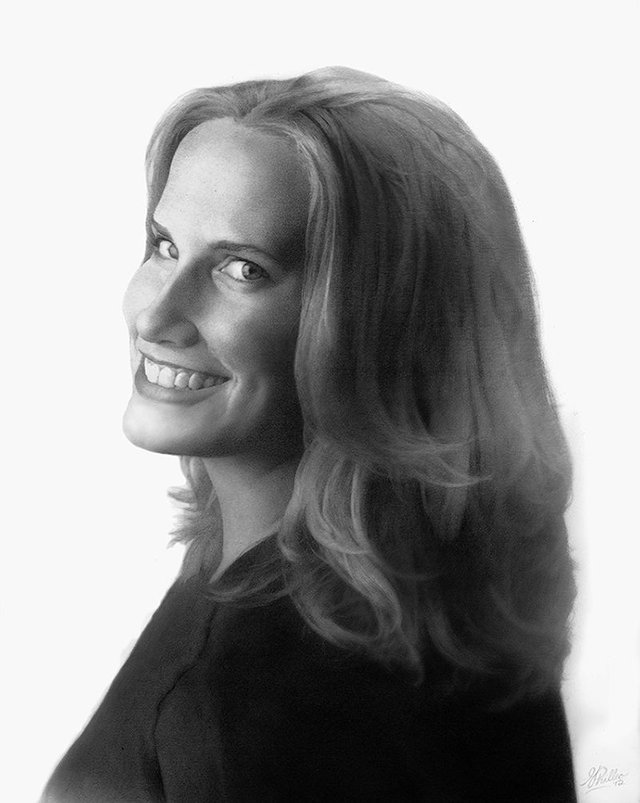 "...and they were in Christ before I was."
(Romans 16:7b)
---
(Image: Original drawing--"Portrait of the Artist's Sister", 11" x 14", pencil on paper by Matt Philleo)
---
Here is a pencil drawing I did of my sister, @allforthegood, who was a Christian before me. She had accepted Christ at a meeting associated with her high school, kind of like a Campus Crusade for Christ, high-school style.
I thought she went off the deep end--a "Jesus Freak," but later on, I realized, she was a real Christian. Things changed in her life. She was always a pretty happy person, but after becoming a Christian, her joy was contagious.
Once, she and her husband, @bluerthangreen, had a talk with me at a greasy spoon restaurant in my hometown. I played "Stump the Preacher," asking him all the hard questions like "Where did Cain get his wife?" and things like that.
They were both patient with me, and answered all my questions well.
Finally, when I did accept Christ, my sister left me notes of encouragement, helping me with the next steps that you take after becoming a believer. I am blessed to have a sister like her--and even though she is three years younger, she was in Christ, before I was.
Do you have anyone like that in your family?
Be blessed,

If you like this post, please comment, upvote, follow me ( @mattphilleo ) and resteem. I post regularly on art, tips on painting and drawing, and encouraging thoughts. You are helping me to do art full-time and support a family. Thank you so much!--Matt
See more of my artwork at: MattPhilleo.com