Loaves and Fishes Painting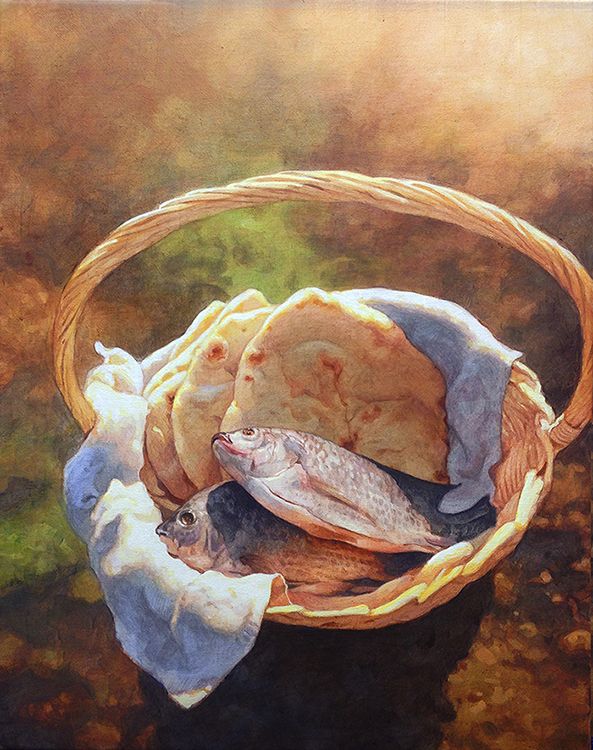 Recently, I was asked to do a book cover illustration of the loaves and fishes story as recorded in the New Testament account of Mark. This book was written by Russell Stendal, a missionary to Columbia.
In the account, Jesus broke bread and gave thanks and fed over 5,000 people with just five loaves and two fishes.
My goal was simply to paint the loaves and fishes. But in order to get the realism right, I actually went to the grocery store, bought some tilpia fish, flatbread, and a basket, and arranged the raw fish in there just as the sun was setting and snapped a bunch of pics on my iPhone.
Here is the one I based my painting on: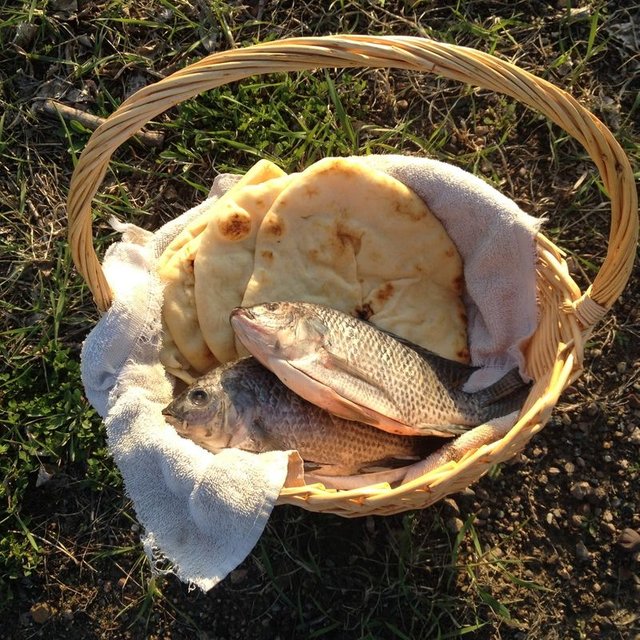 Not to let anything go to waste, I cooked the fish later that night and had a delicious meal.
Then I got to work on the painting. I used many layers of translucent acrylic paint to build up color and depth.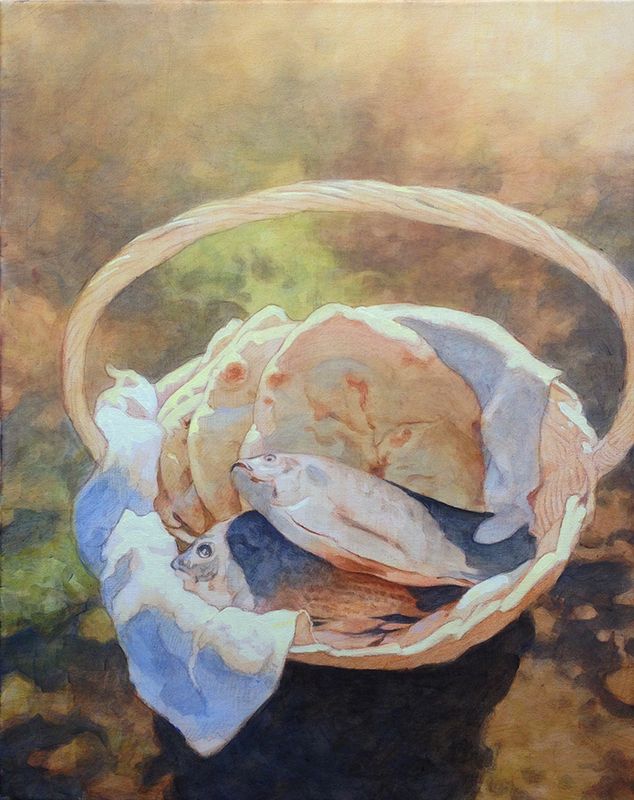 Here is the finished 16 x 20 acrylic painting!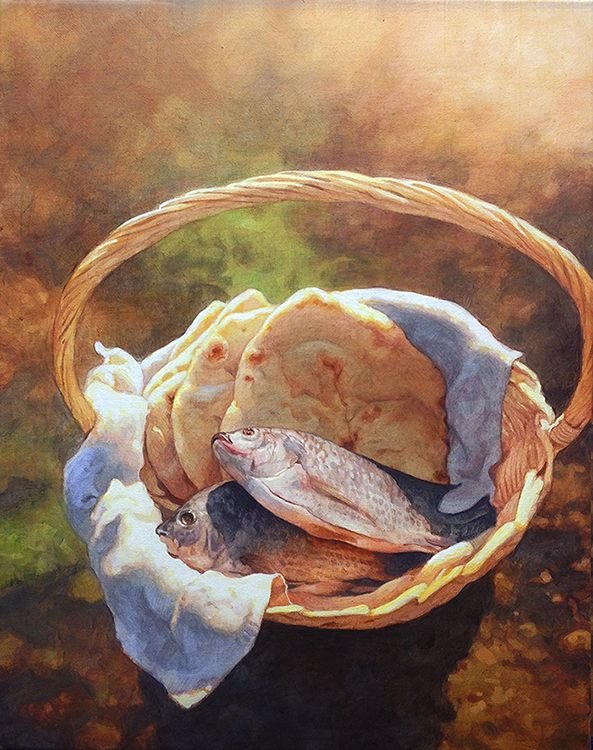 I'd love to hear your thoughts on this painting. Remember, whatever you are facing in your life, God has more than enough to provide for you and take care of you. He can multiply what is in your hand.
Have a blessed day!