Hello there, finally i started working on another pencil drawing.
This time i am drawing Ebony Maw from marvels infinity war. first when the trailer of this movie was released i tried making a digital paint of ebony maw. that wasn't very nice though.
i am really obsessed with this character. first when i saw the trailer for this movie there was this part when ebony maw was shussshing someone, by the look of the trailer it seemed then that he was shusshing dr. strange because strange was screaming under torture.
in the movie it turns out he was shussing thor.
i just loved the way he put his finger on his mouth and that look in his eyes.....
i didn't know very much about maw then but still he just became my favorite villain only because of that look.
and in the movie i loved his act.... he was so steady and powerful. i loved the way he talked and everything. its a shame that he died(!) so easily.
so now i am trying to draw him on paper.....
here is how far i have got till now........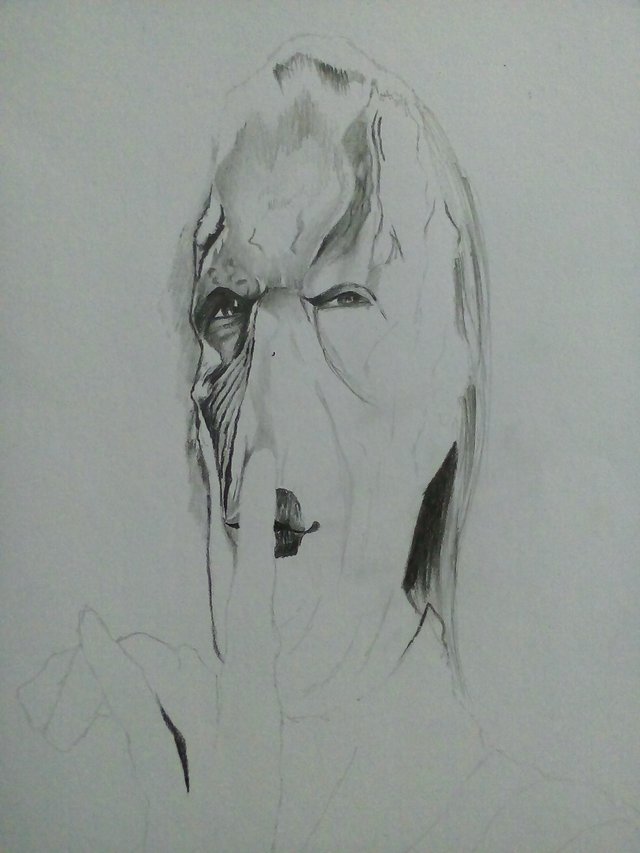 i guess its not very much but if you want to see the full drawing you might need to wait a little longer.
i didn't took photos from the beginning of this drawing. i was so lost into it that i forgot to take pictures....
here is the process from where i took pictures....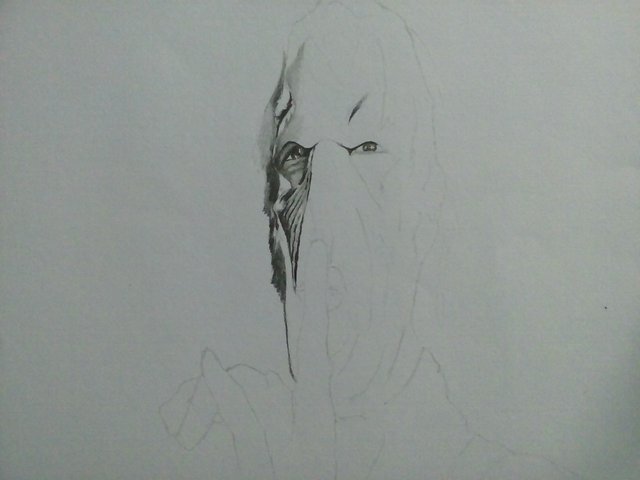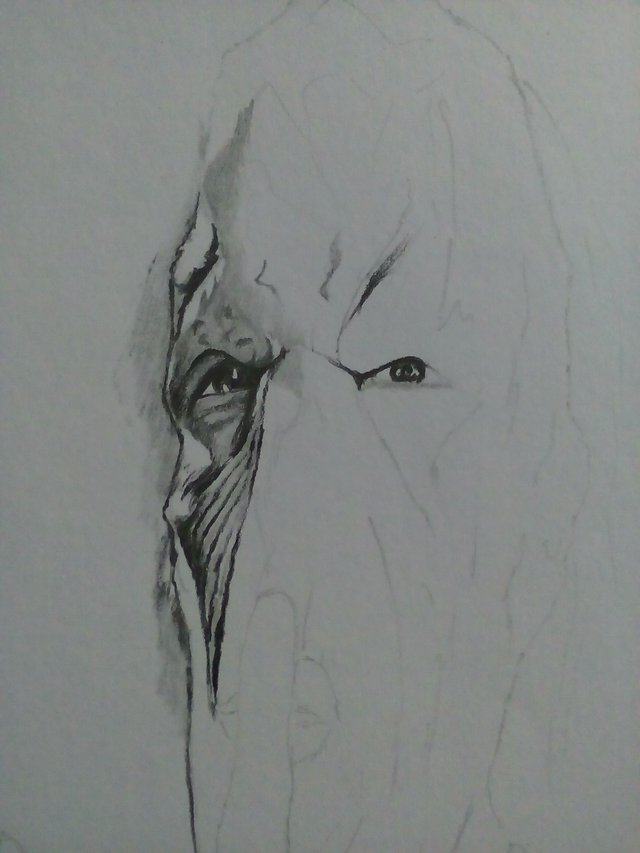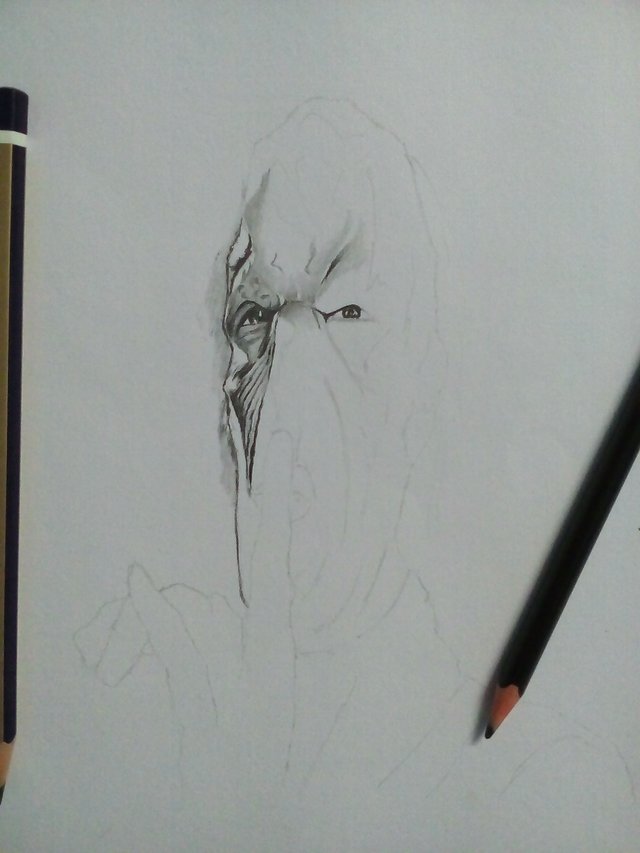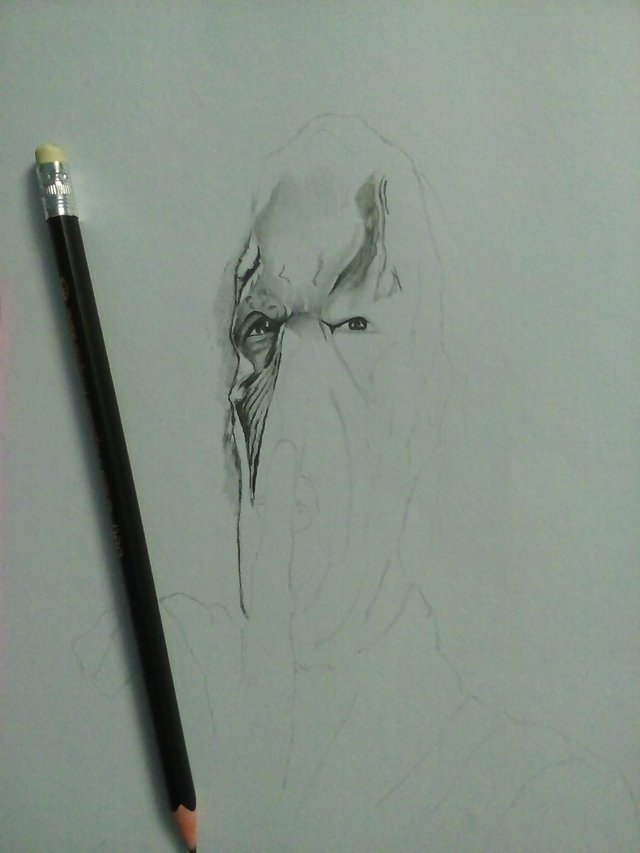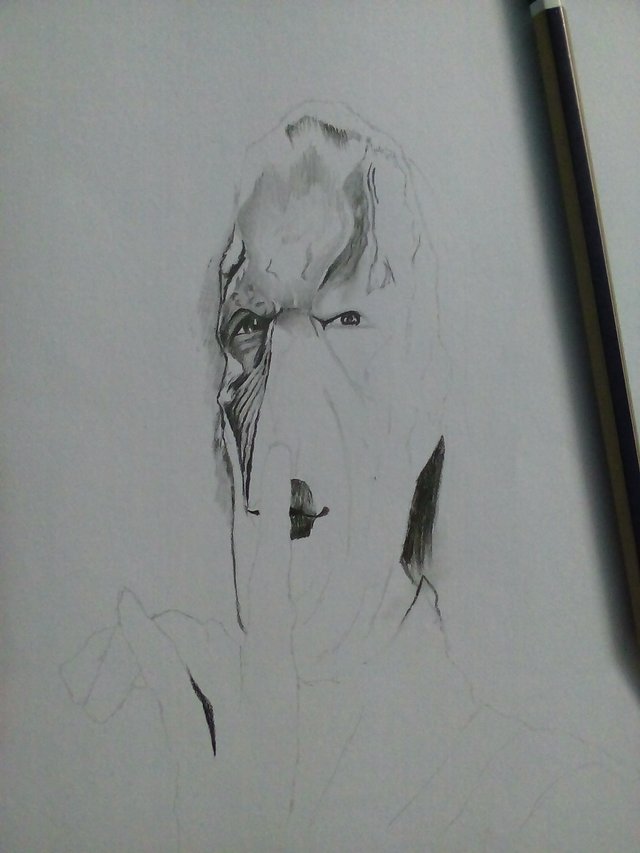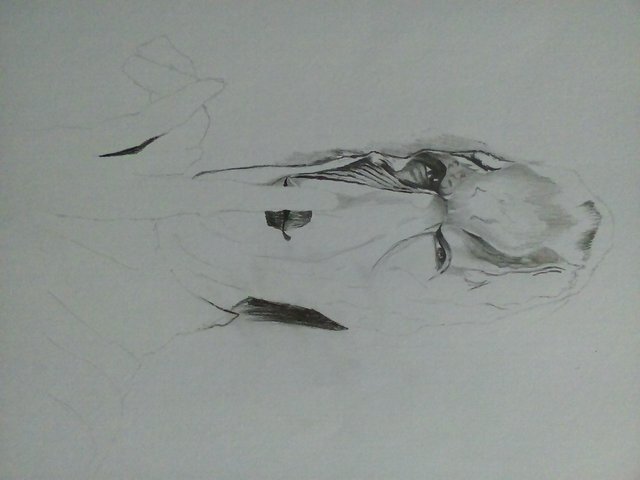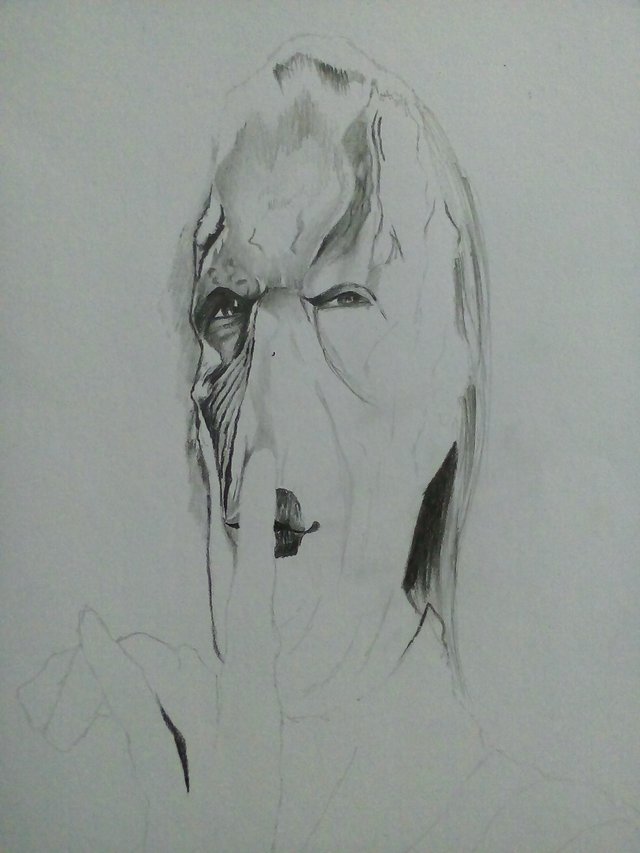 THANK YOU FOR VISITING MY BLOG
FOLLOW ME TO SEE MORE OF MY ART IN YOUR FEED