Hi friends, today I am going to share with you my latest piece made in Photoshop. It is another eye, this time snake´s.
I must say I don´t know what kind of snake it is. I was just searching for some nice pictures on google and this eye cought my attention so I decided to draw it. I would like to share with you also a process of drawing, so here it is:
🔹 First I had to draw an outline. This layer should stay still on the top so I could draw according to it.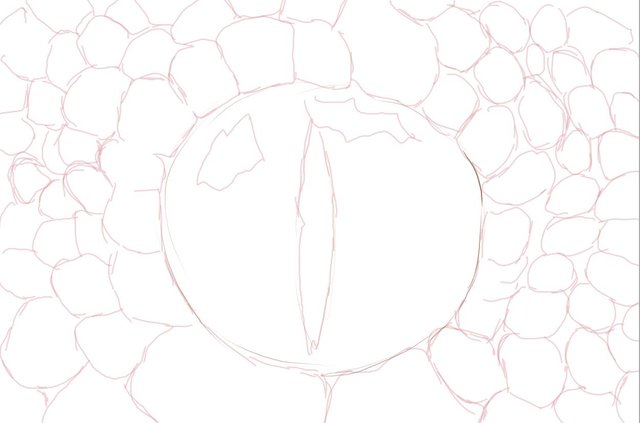 🔹 I set the basic colors under the first layer.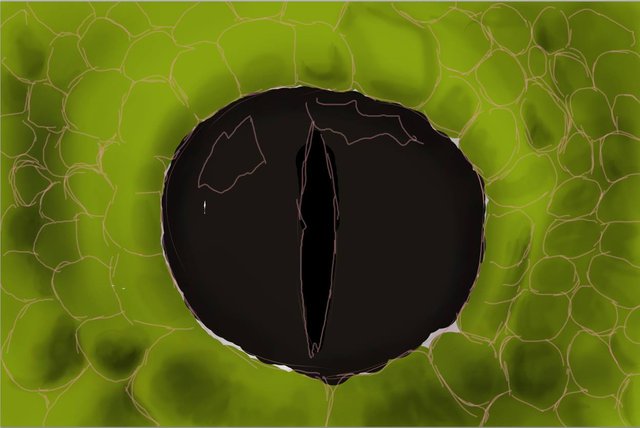 🔹 Scales should be separated in more round shapes. They look like a small stones one next to another.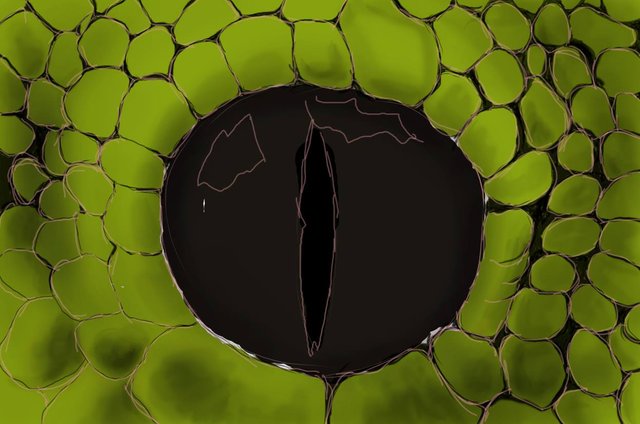 🔹 Scales have also a texture and some reflection. I used ligher and darker shades so it looks more round and spatial.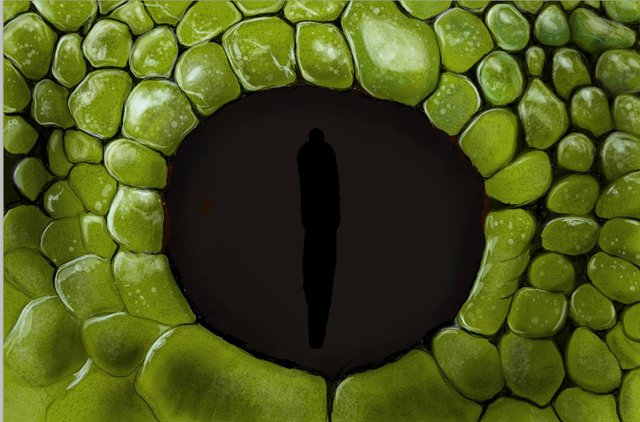 🔹 The eye was quite difficult to draw at th beginning, but I found out how to draw it well.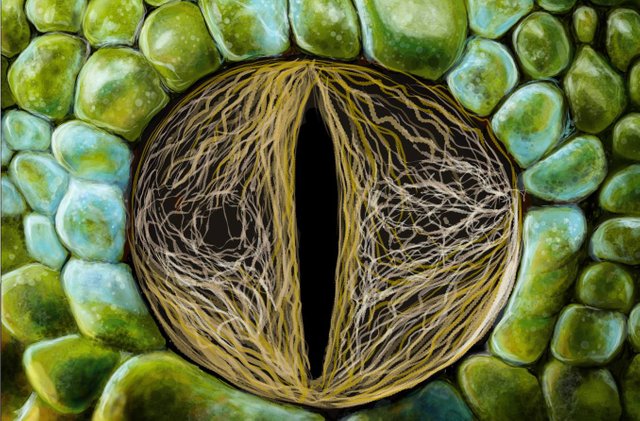 🔹 I added more brighter points and areas, connected lines and make also some darker places. That white reflection makes the eye look more alive and sharp.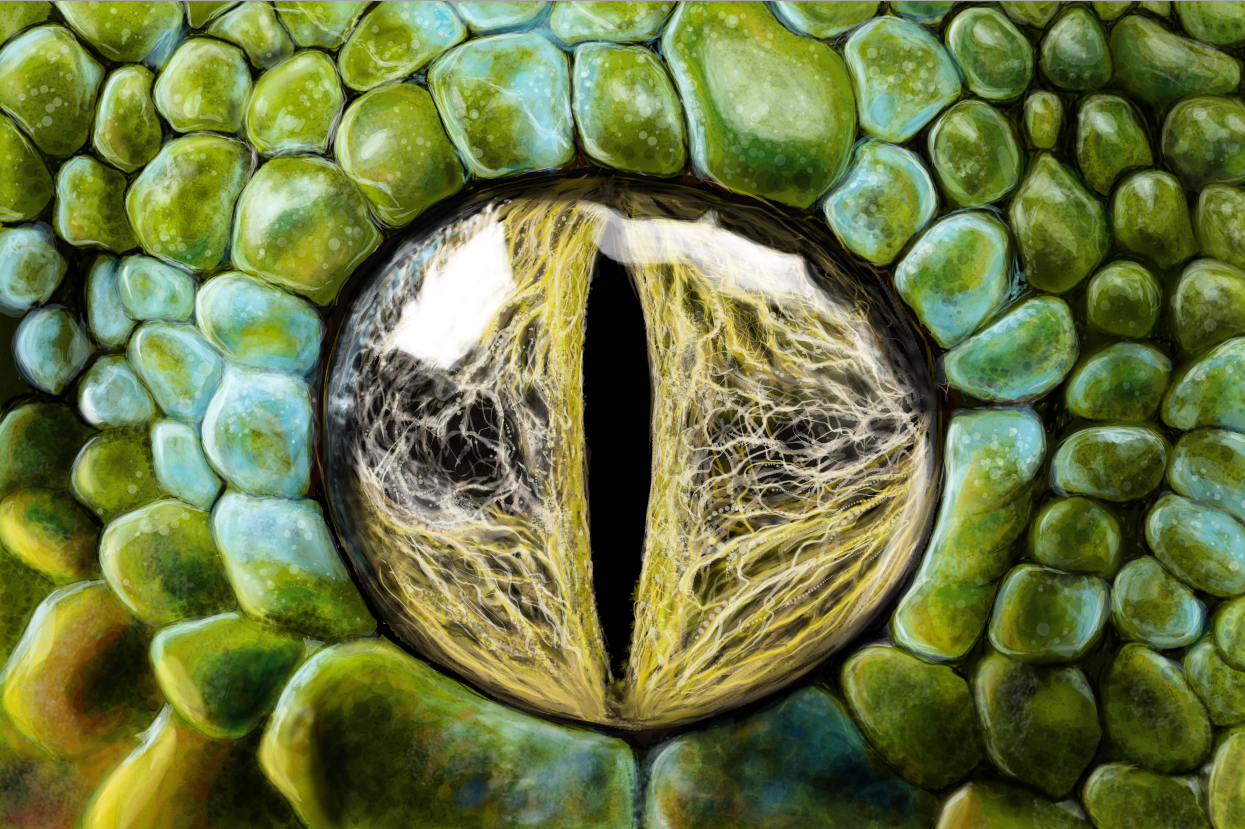 🔹 And it is done... adding more colors and reflections...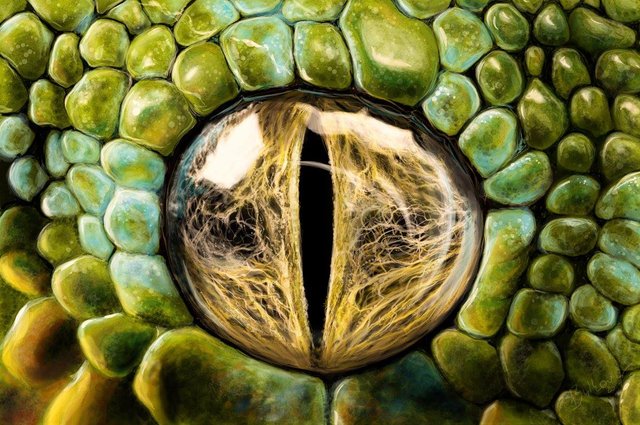 🔹 Here are some details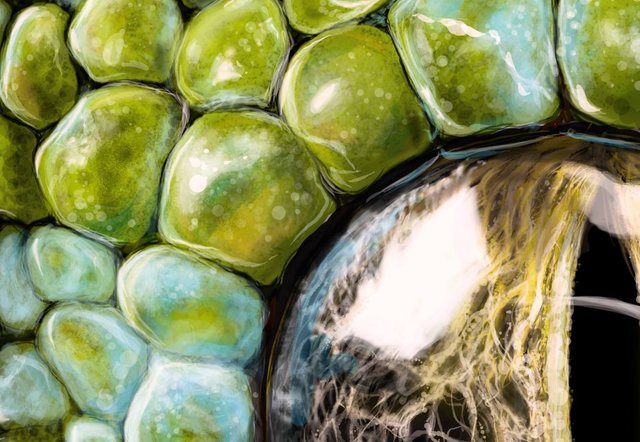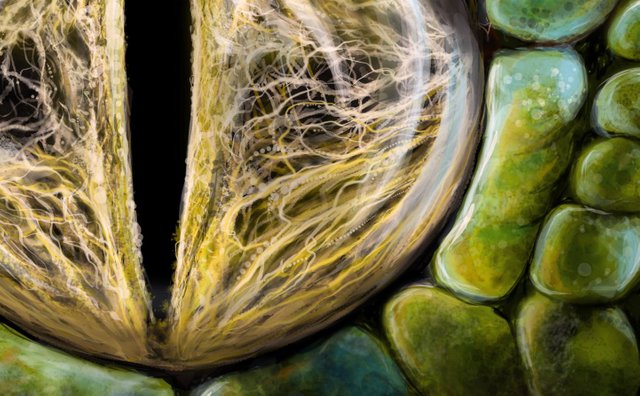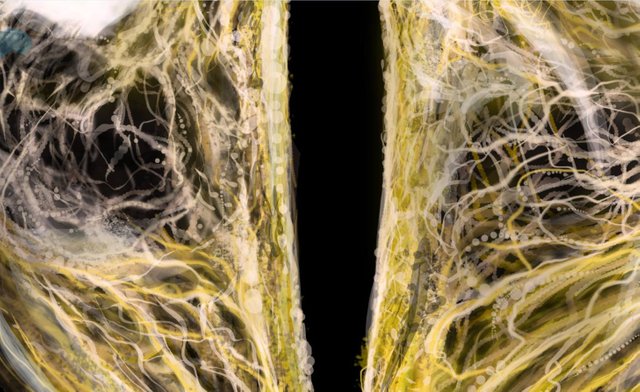 Thanks for watching!