My first test job is paints
Hello to all. The first time I decided to try to draw using paints. For work I used an album sheet, gouache brushes.
For example, I found the picture "Cosmic Poppies" which I liked. Taken from the Internet.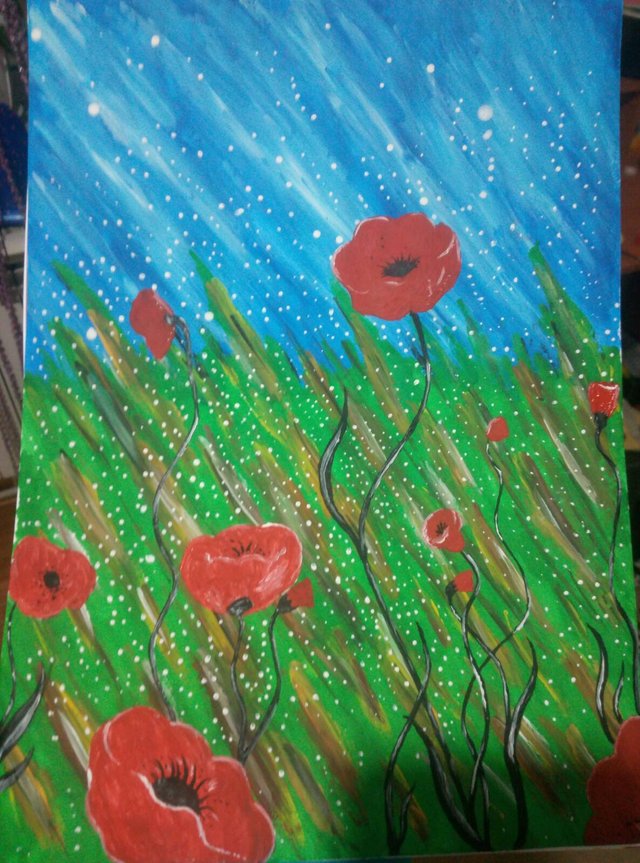 Привет всем. Первый раз решила попробовать нарисовать красками. Для работы использовала альбомный лист, гуашь кисти.
Для примера нашла картину "Космические маки" которая мне понравилась. Взято с интернета.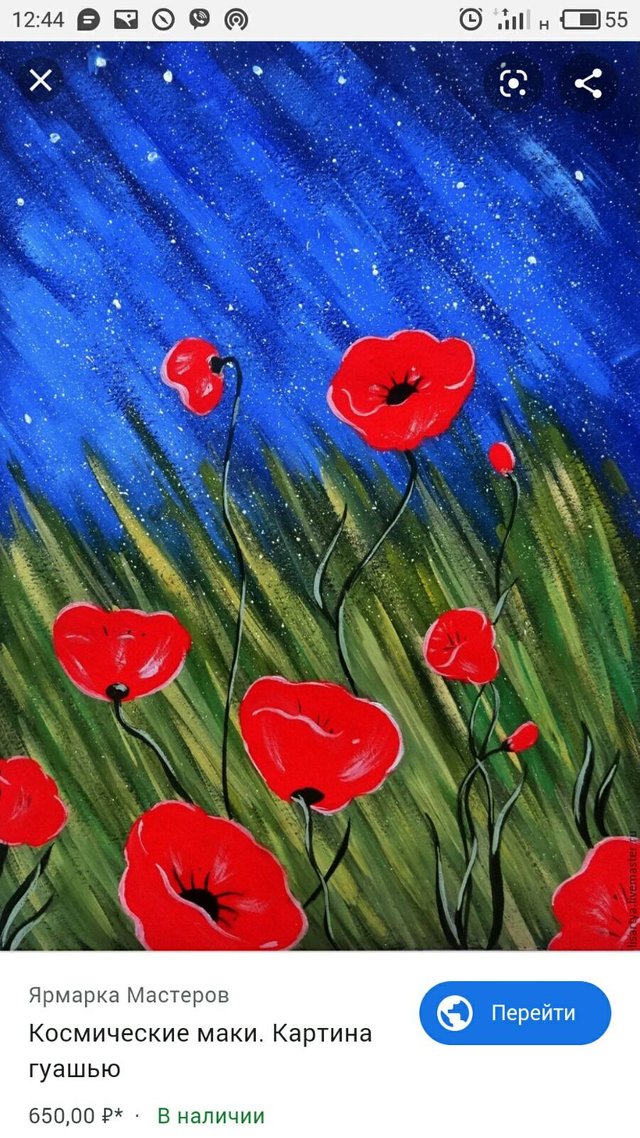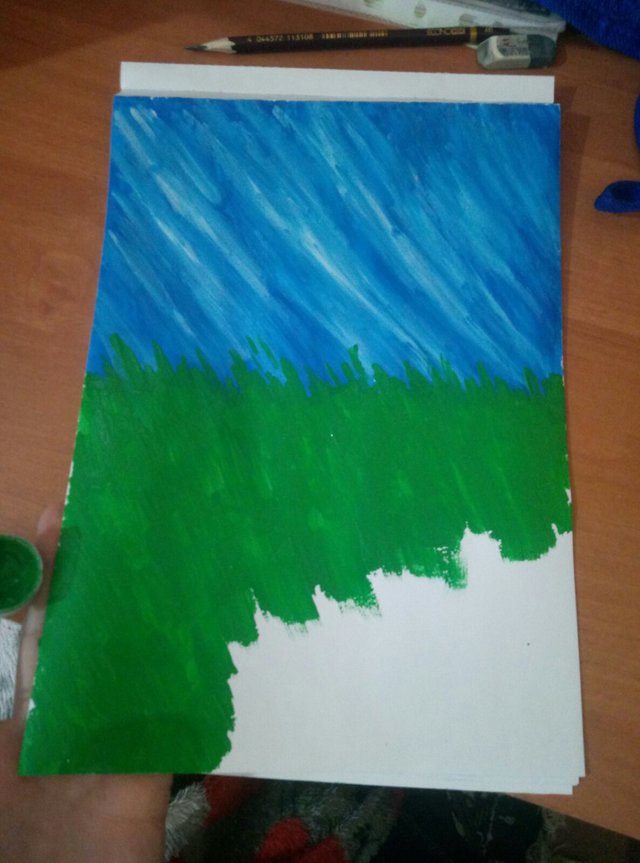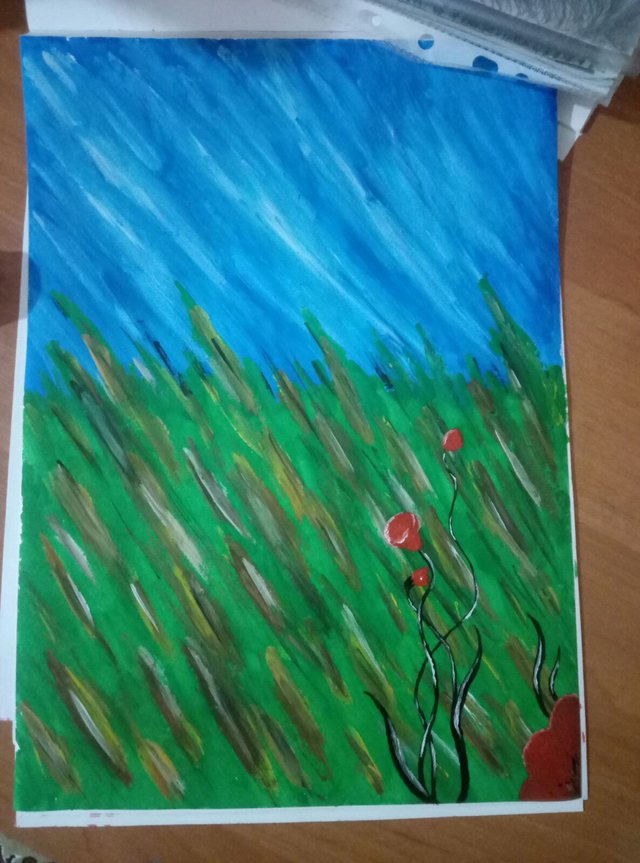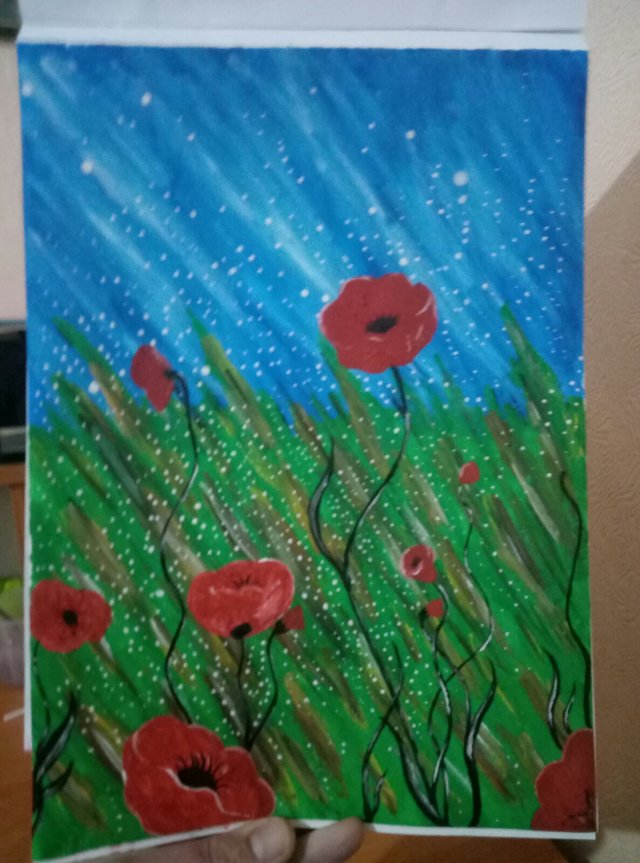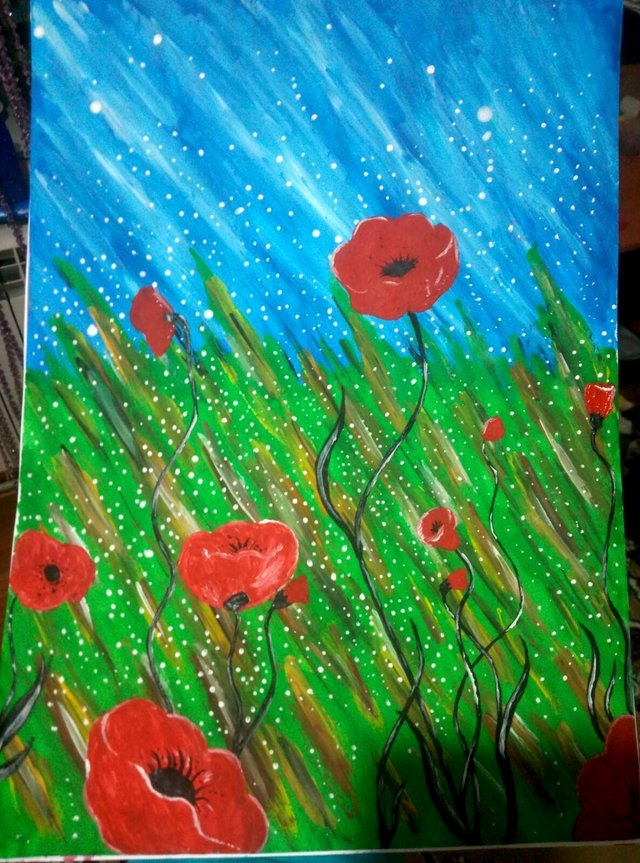 Good mood to you all!!!