Hey guys
So last week, we went on a day's training at an artisan glassblowers. Today I went back over to Jonathan's studio and collected the pieces after they had cooled in the kiln for a couple of days and had the bottoms ground so that they stood up. Here are some images of the final results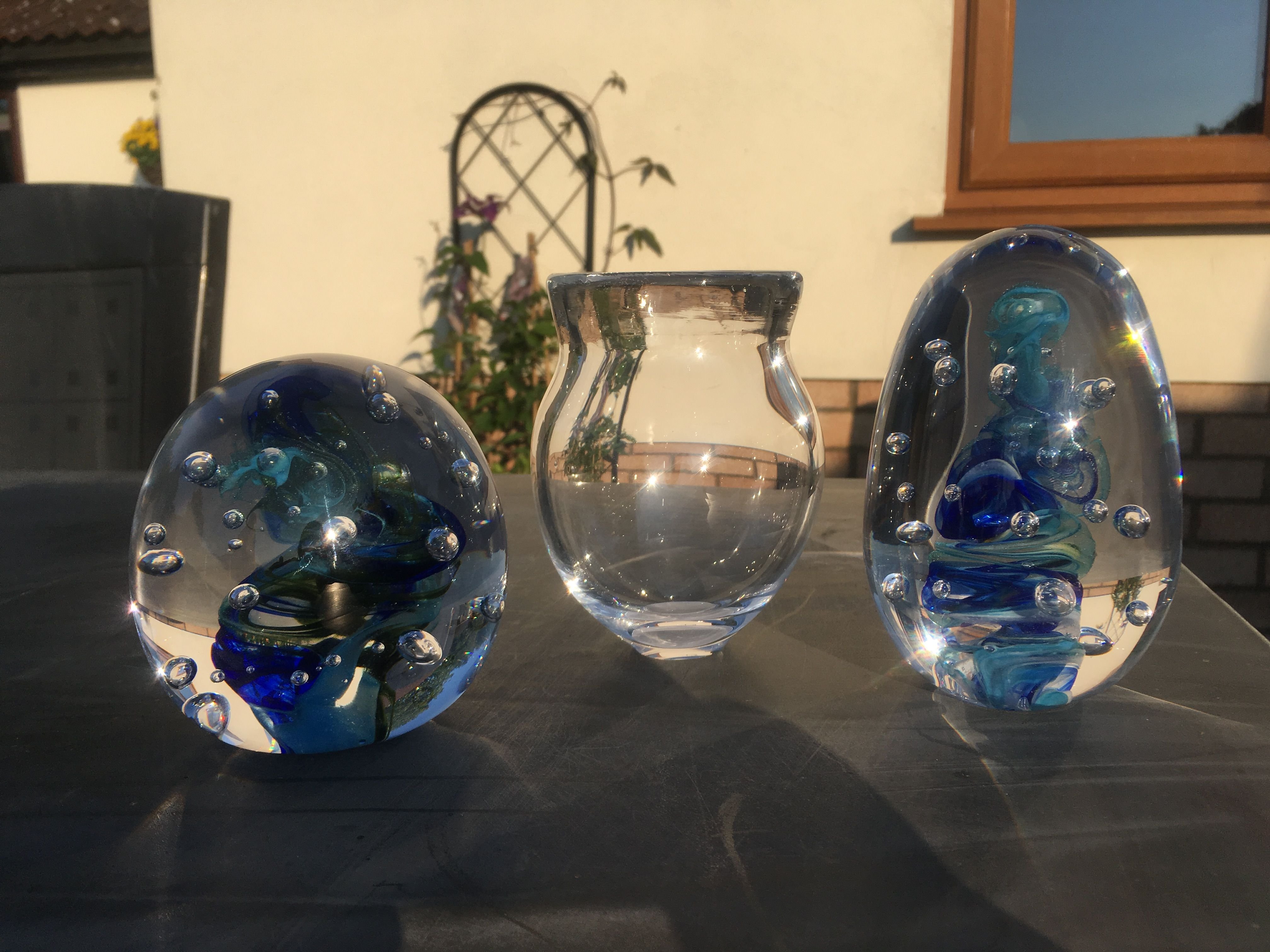 The first item on the left is my own paperweight - a swirl of colours mixed in the center and then 2 more glass collections on top, moulded by hand into a (near) perfect sphere.
On the right is @highwings paperweight. A little bit more egg shaped, but her bubbles are way nicer than mine.
In the middle is a small vase that @highwings and I were left to do totally on our own after the full day of training. Didnt turn out too bad.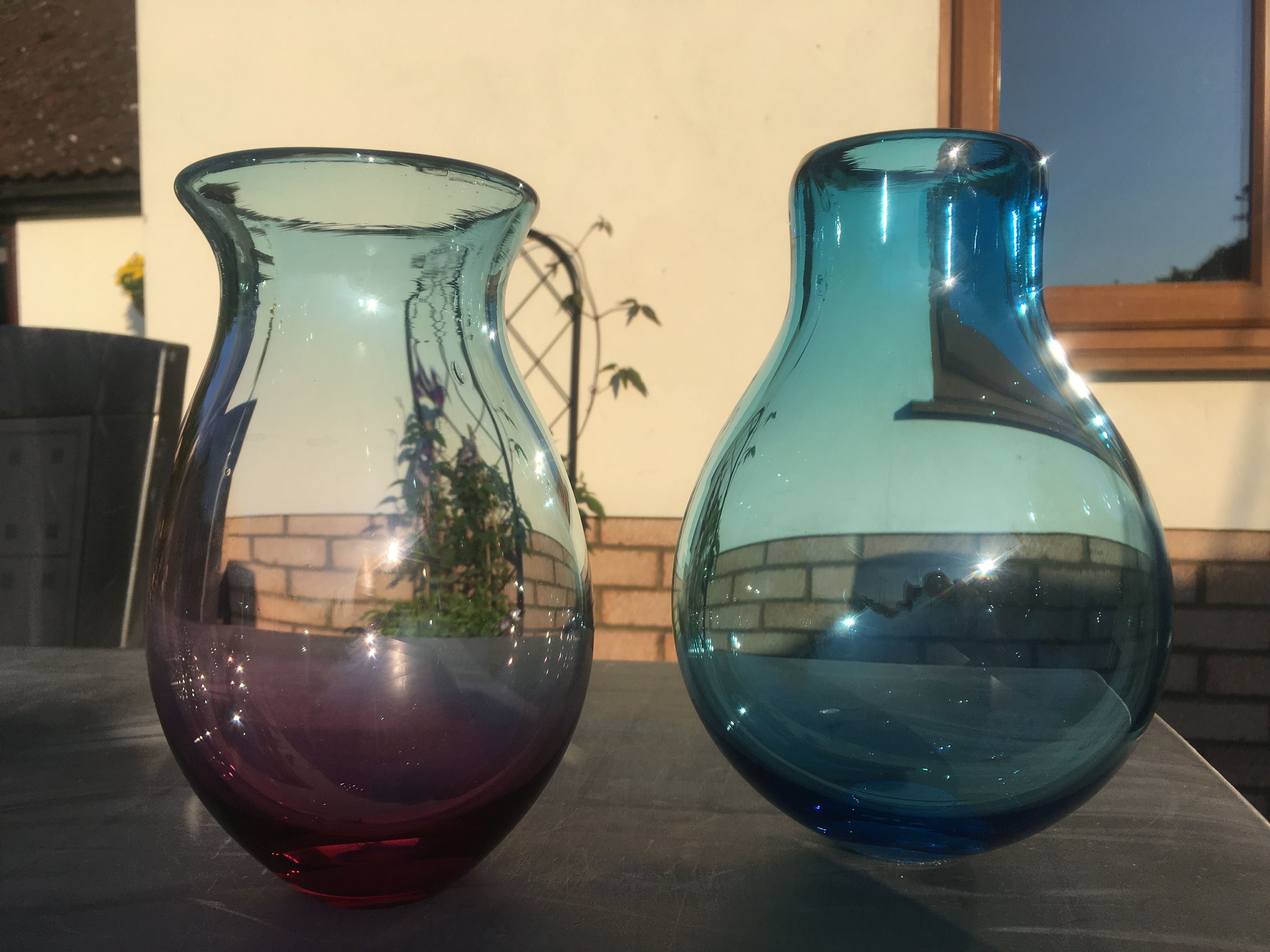 These are the two vases we made with Jonathan's help. On the left is my vase which is purple at the bottom and blue at the top. My shape isnt as good as @highwings one on the right, but I showed off with the fluting at the top of the neck which I was really proud of. They were blown from small cylinders of glass, turned around and the necks formed with the glassmaking tools.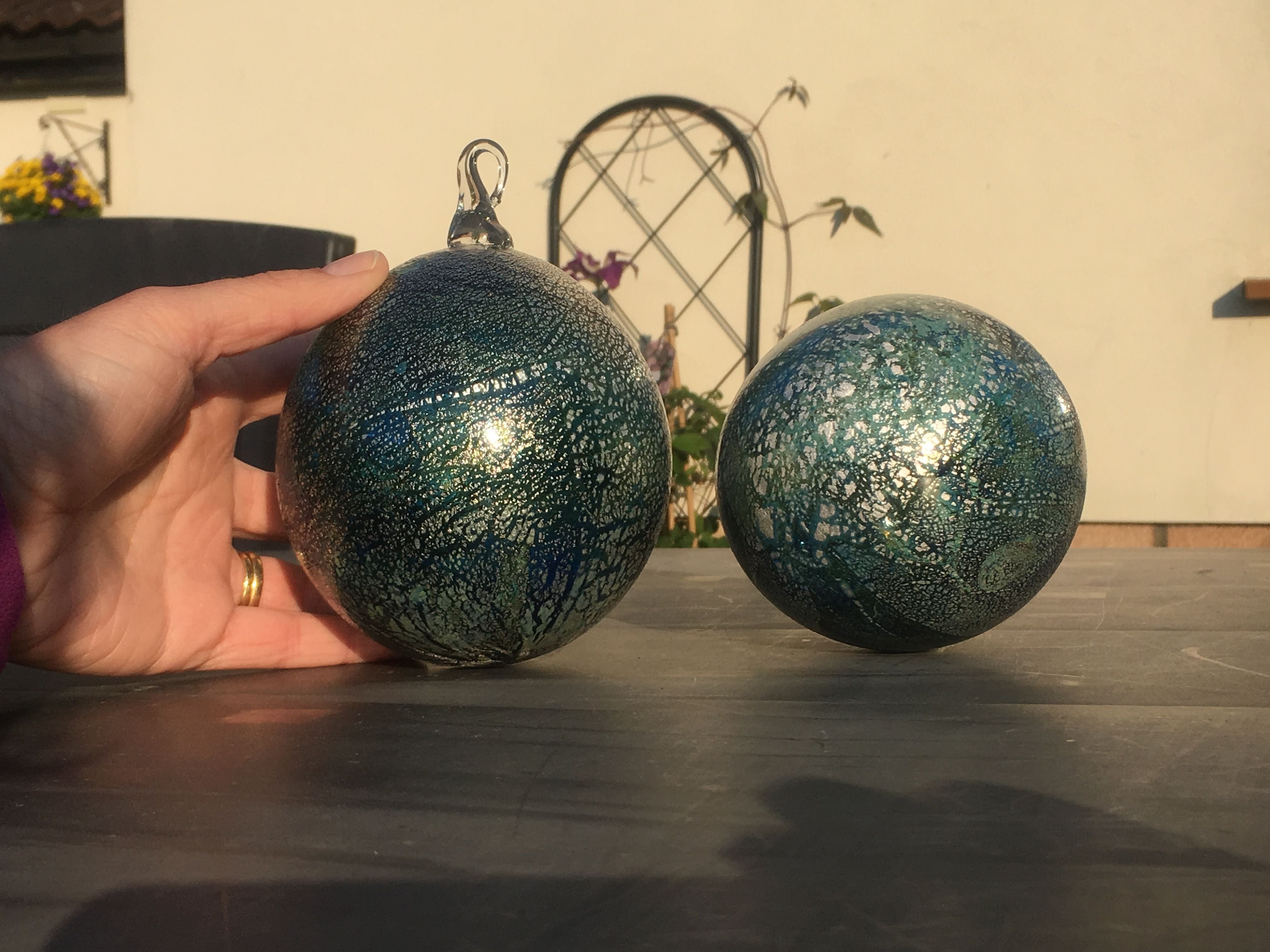 Finally, a couple of Xmas tree baubles. These started out life as a couple of glass cylinders, had blue colour added to them, blow to the shape of spheres and then rolled in silver leaf and blown again to give the cracked effect. Finally, the hanger was added by melting a drop of glass on top and then pulling it up and over :)
We are both really stoked with the final results - we are even going to make use of all the pieces in some way or another.
I'd recommend that everyone try this at least once in their lives if they can. Even for a non-artist like me, it was really great fun and an amazing experience.
Thanks for looking
Mark