bottles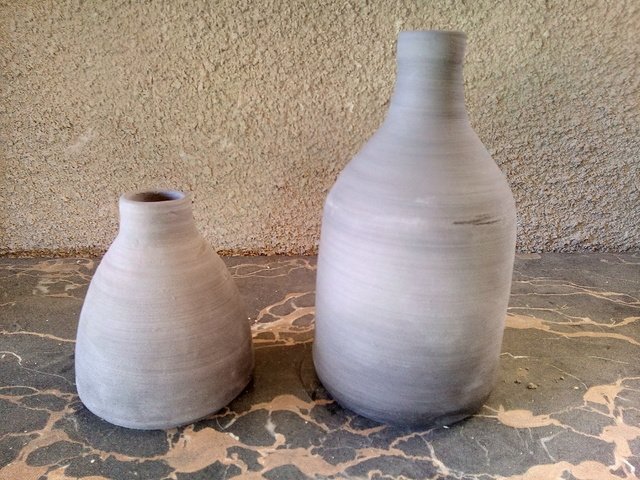 ) [bottles]
After watching Simon Leach's  post on making ceramic bottles I decided to give it a try. The first attempt did not quite succeed, I had to cut it short twice.  The second, third and fourth went ok. 
And then I made several mistakes. The weather was warm and sunny, it made me lazy and the clay dried faster than I anticipated, so I was too late to 'paddle' them like Simon shows here.
(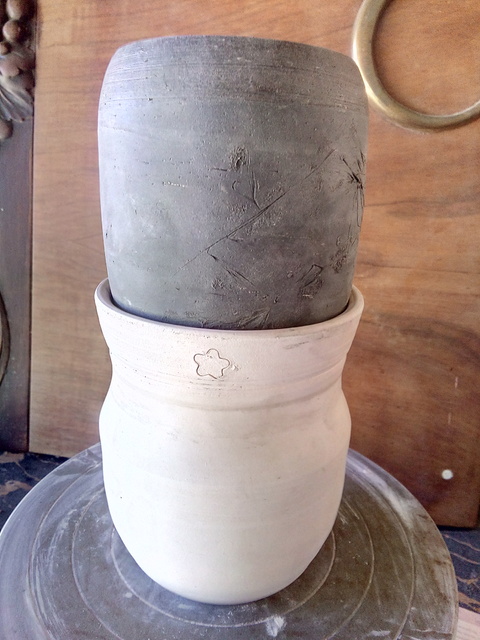 ) [trim]
Well, round bottles are nice too. But because they are quite heavy I try to trim them. Second mistake. I used nice old soft reclaimed clay for this project. I kept the clay in an old tea towel. So my trimming tools kept hitting small pieces of fabric. They will burn out, but trimming is not a good idea.
 I sit them upside down in a master piece I made one day and trim the bottom. Unfortunately I did not lift the bottle out high enough before moving it toward me and I crushed the neck.  Voilà a very short bottle was born.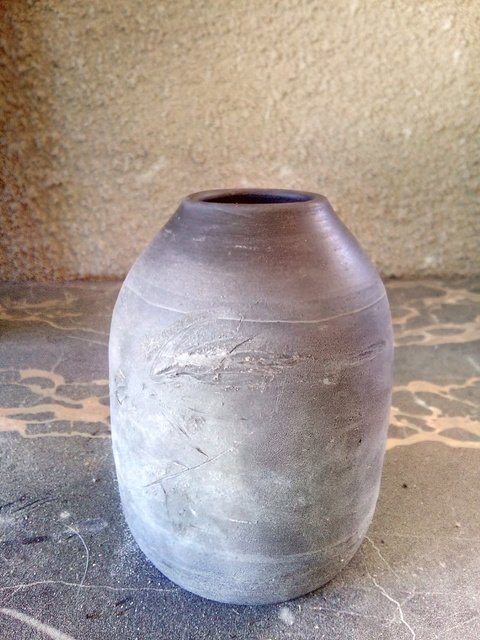 )
Of course I will keep practicing and the next batch will be lighter and taller and square. Perhaps..