♥ Digital Drawing: Storm! ♥
Hello dears, I hope you are all doing great. Today I'm back with a drawing I forgot to share! haha This gorgeous lady is Storm, @tsukuyomi 's Zee captain, I was heavily inspired by her actual appereance, that's why she is so pretty to me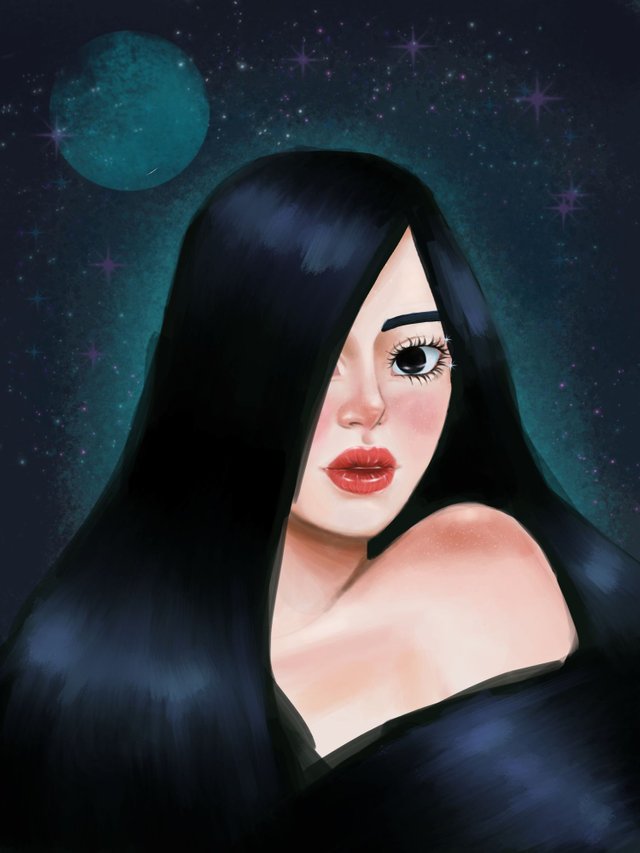 Anyways, I wanted to participate on Inktober this year but It wasn't possible for me due to things happening in my personal life. One of those personal things is that I got engaged two weeks ago!! So you can imagine I've been celebrating these days. Thank you to those who sent me good wishes.
Drawings are not getting done as fast as before but, hopefully, I'll continue to bring them here and share them with you. I've been struggling with anxiety for quite some time now, living under these circumstances and the amount of work I have because of it has taken a toll on me, but I'm doing my best to keep up with it.
What I want is to have a positive space where I can express myself and get away from the chaos, It's very important to me to have a peaceful place where I can share and have fun and I truly hope every single one of us can find that place irl or online.
That's all for today.
Have a great day! I'll come back with another drawing!