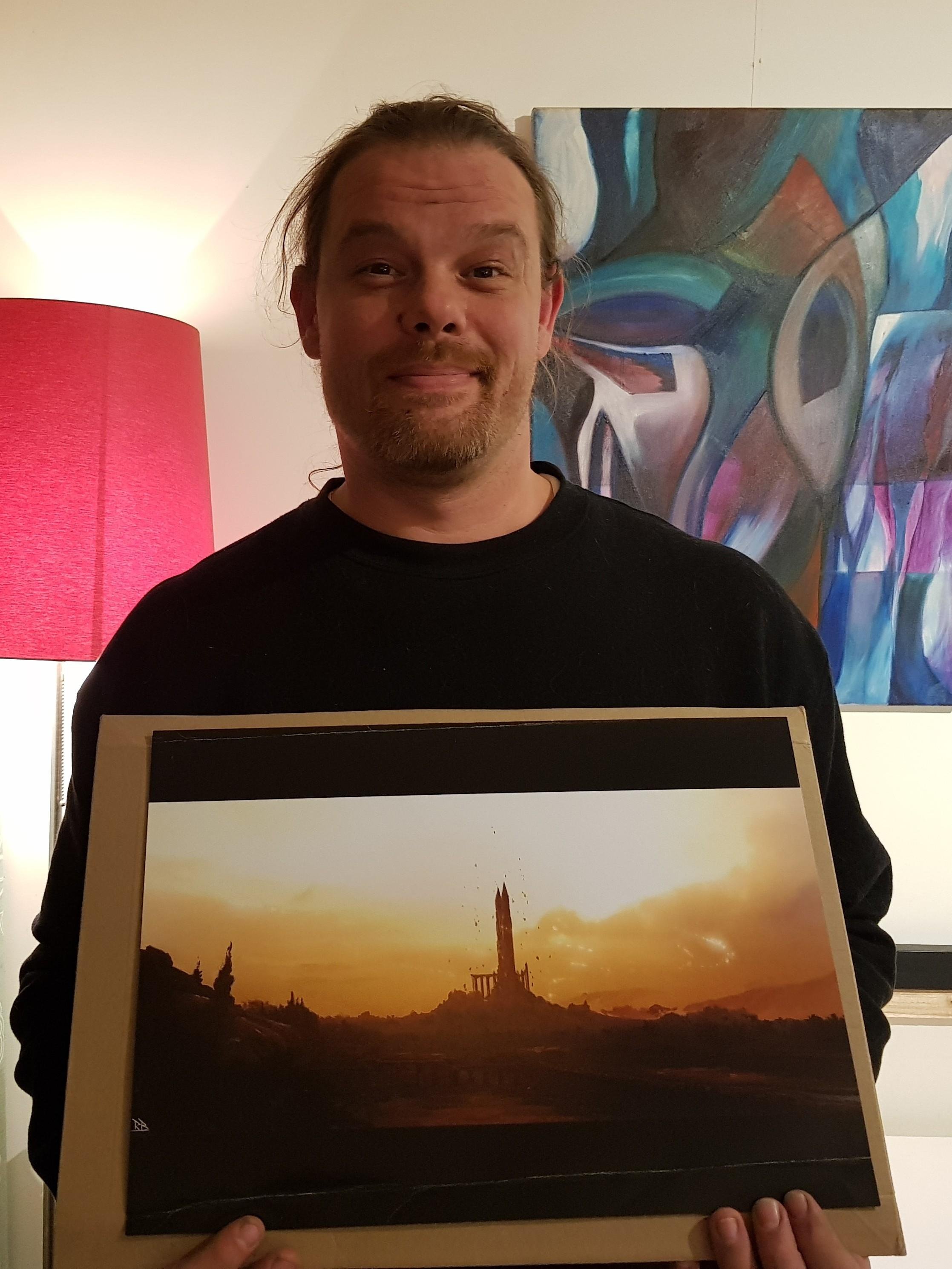 I entered a raffle, organized by the very talented @beekart and won! So today I received this beautiful signed piece of art in my mailbox.
The ashole that delivered it to me decided to fold the envelop, so it could fit through the mailbox : he deserves to die 😡☠.
Fortunately the folds are on the edges and not deadsmack through the middle.
---
A big thank you to my fellow lion @beekart for sending me this magnificent work of art 🤘. Everbody that reads this should go check out his blogs and be amazed.
---

Happy proud member of :

Join the Legion :