Stained glass lion - the mood of the interior: drawing steps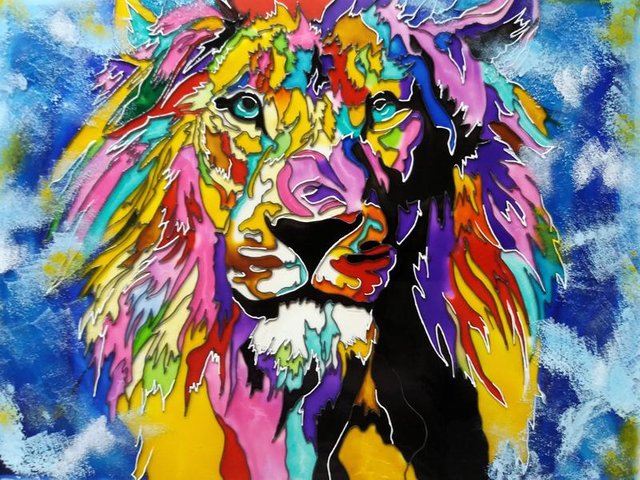 Good afternoon Steemit! Today it's warm and sunny. Therefore, I propose a light master class on stained-glass technique. Draw a beautiful lion?
It will not be difficult.
First, draw a gray outline on the glass. I offer you a ready sketch that you can use to create your own drawing. Just print out my sketch, place it beneath the glass and circle all lines with a contour for the glass.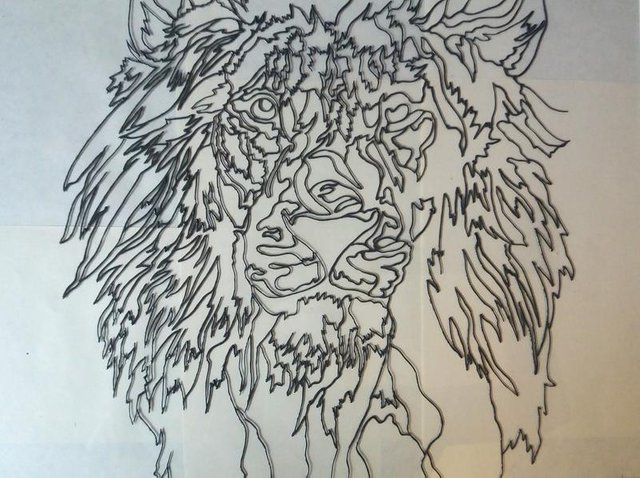 Black paint for stained glass, we fill the most contrasting places.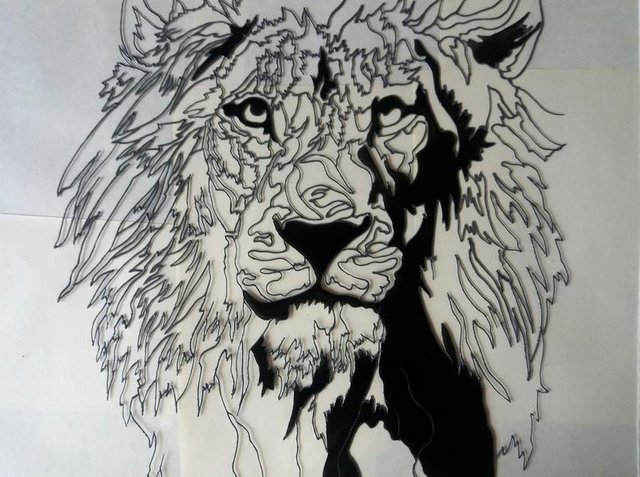 Red color is no less contrast, so choose the cells to fill this color neatly. With this color, do not overdo it.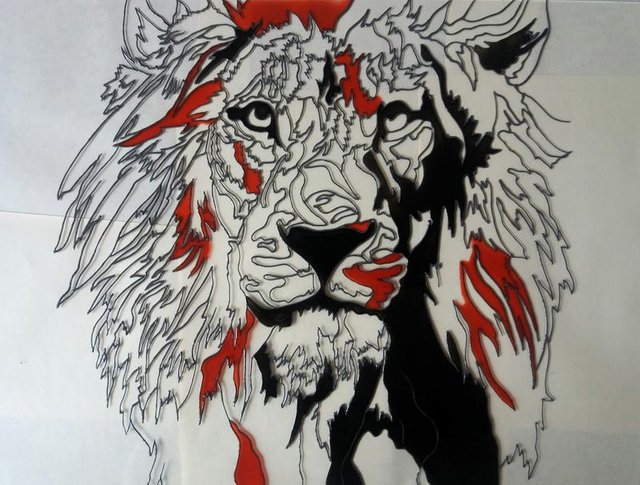 Gradually, our African lion will become bright and sunny, like Africa itself ... :)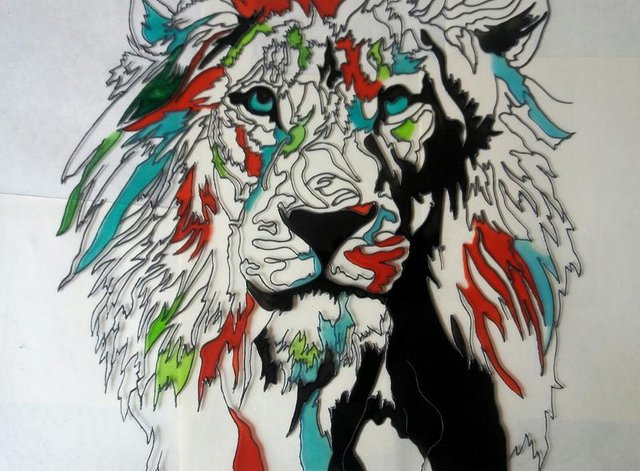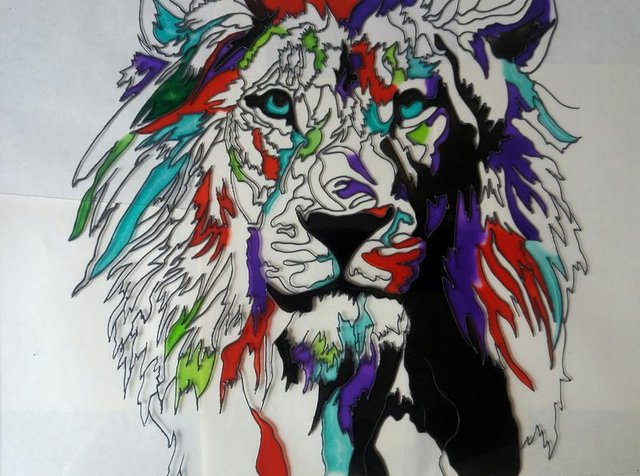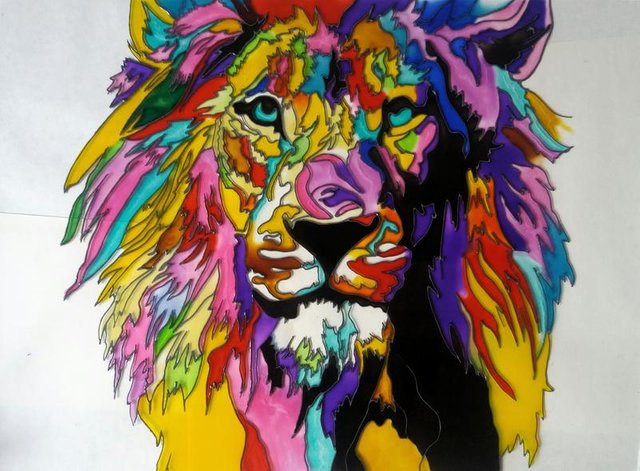 The white outline will help us to identify the eyes and other elements that we can express.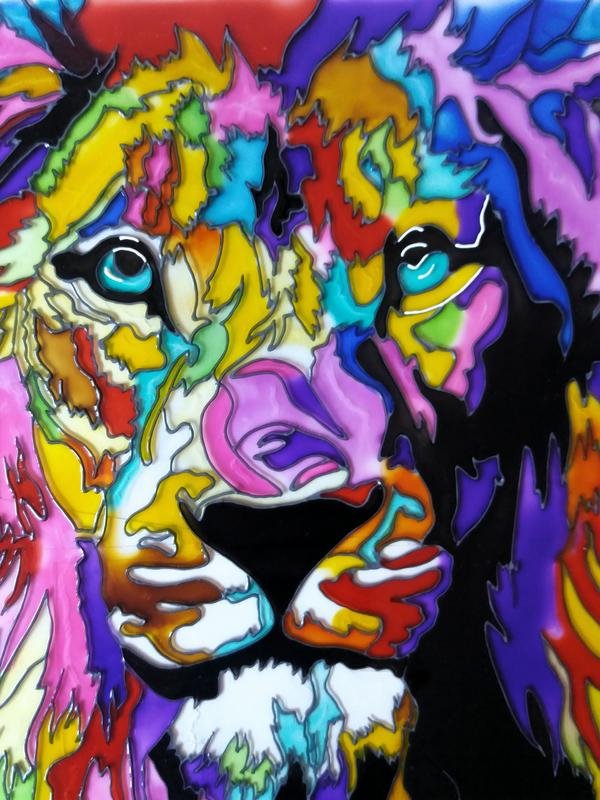 I suggest making the background blue. It will turn out to be very heterogeneous due to the mobility of the paint, but this has its own charm.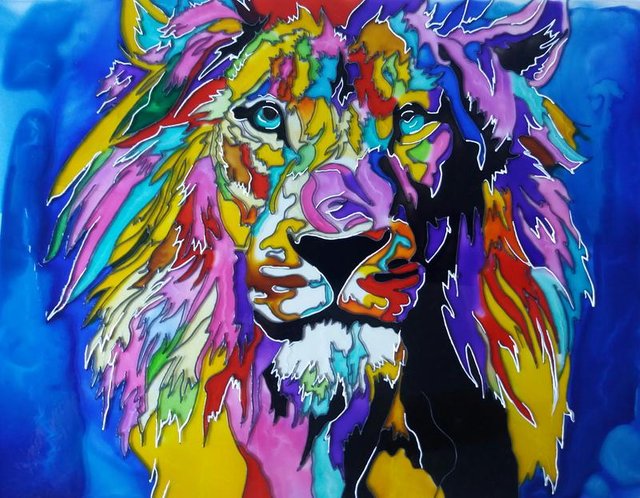 To make the drawing even more interesting, you can take a bit of white, blue and yellow paint, and with the help of sponge put on the background a few touches.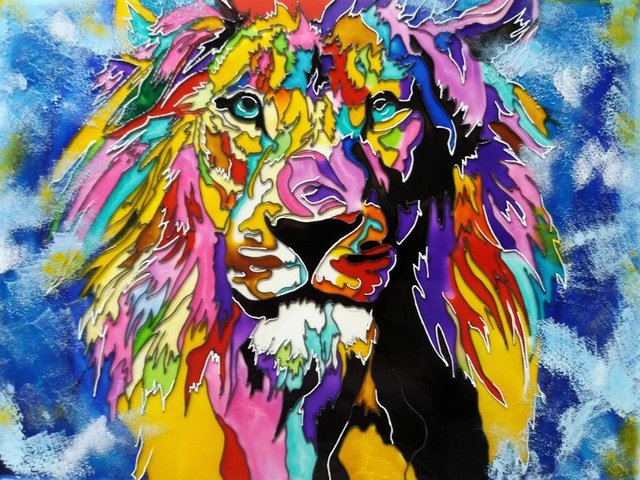 Sunny African lion is ready! It took me 2 days to create it. I think it's not so long for work that can be done with pleasure ... :)
I shall be very glad to your comments!