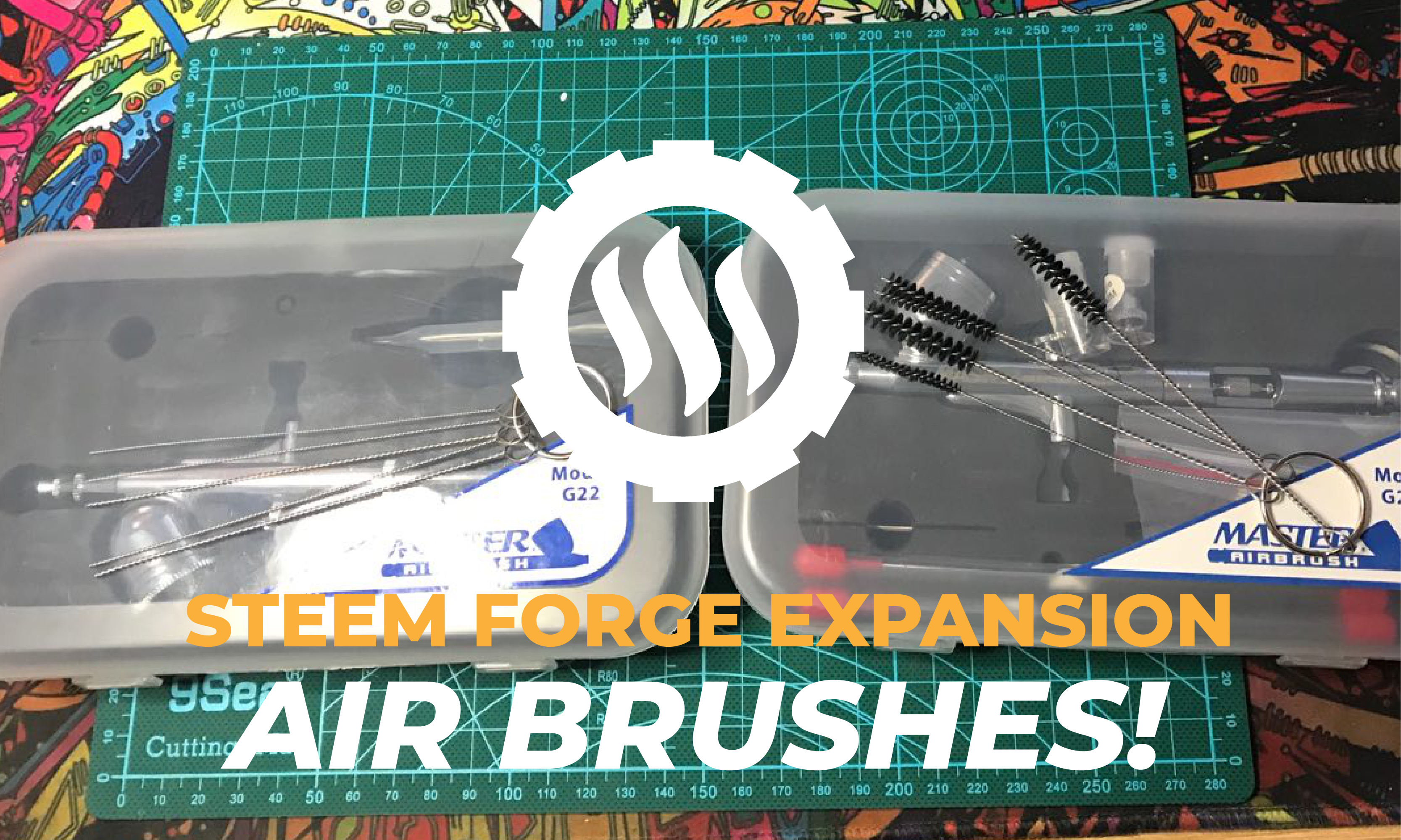 I meant to talk about this a bit sooner, but I also wanted to get a chance to get familiar with this new piece of equipment.
I'm slowly converting my room into a studio mixes with recording equipment and all sorts of hobby paints and craft. This is the only the beginning however, as the end game that I imagine is a lot more spectacular then what I can describe in words.
Today, I wanted to share something I got only with your support.
The Air brush setup.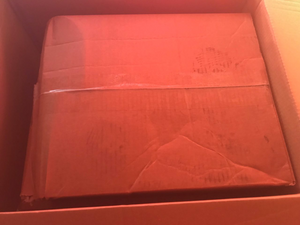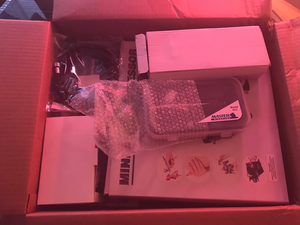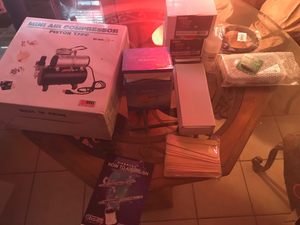 So one of the common techniques for painting miniatures is definitely going to be an airbrush.
Air brushes are extremely powerful tools in the hand of a pro, and if used correctly, can produce extremely high quality works with a fraction of the time it takes to paint with a brush.
In fact, most miniature painting contests explicitly ban the use of airbrushes because of how well the produced result can be with minimal effort.
Any serious hobby painter most likely has an airbrush set-up or use airbrushing in some form.
Now, that not to say that regular brushes are in any way inferior. Airbrushing and hand painting are both used in combination to achieve the most highest quality productions. That's what we will be doing.
Using an airbrush has its own difficulties, however. One of the big problems I have encountered was jamming. See, I have this layer paint from citadel called "Ceramite white", and it's a nightmare. It comes off the shelf dried and separated from it's medium. So you have to mix it up thoroughly. But the paint comes out somewhat thick and clumpy anyway.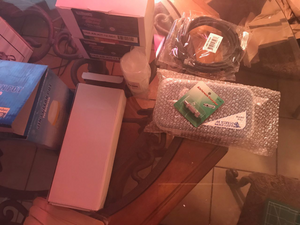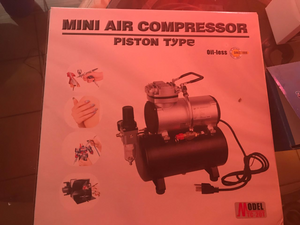 Compressor with 3-liter Tank
That's where my first issue came, jamming. So it's fairly important to thin down your paints enough for the brush to pass through the needle, but thick enough so that you get a good non-transparent layer.
Another issue that air brushes have, are cleaning. These intricate tools have a lot of functional parts. There are needles, scews, hollow screws, tubes, channels, you name it. So when you're painting, it can be easy to get a whole bunch of cleaning. And you have to be extremely thorough, otherwise your brush will jam and you'll be just an un happy camper in general.
I figured out, by using a 3-1 ratio of water and air brush cleaner solution in a clean cup is a good way to soak some of the components of the airbrush. Making them that much more easy to clean after a few hours.
But what seriously helps is the airbrush cleaning kit.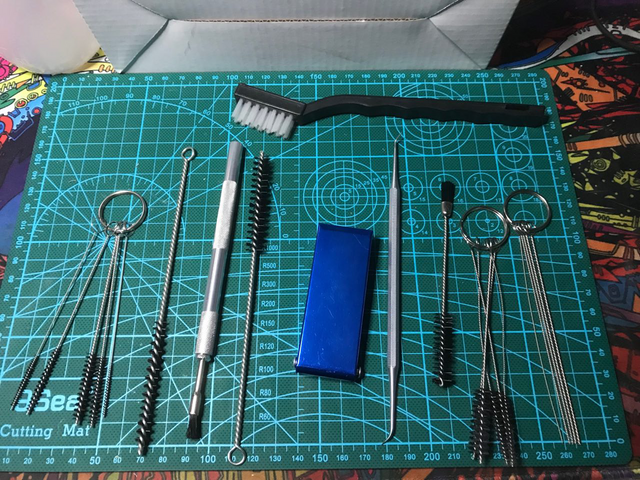 Using this is pretty important as it allows you to maintain your airbrush in a clean and working order. Try to avoid metal bristle cleaners, as it will scratch and damage your coatings if you use them.
Of course, in the odd case that I mess up, I have a replacement brush ready to go, with all kinds of replacement parts like needles and screws.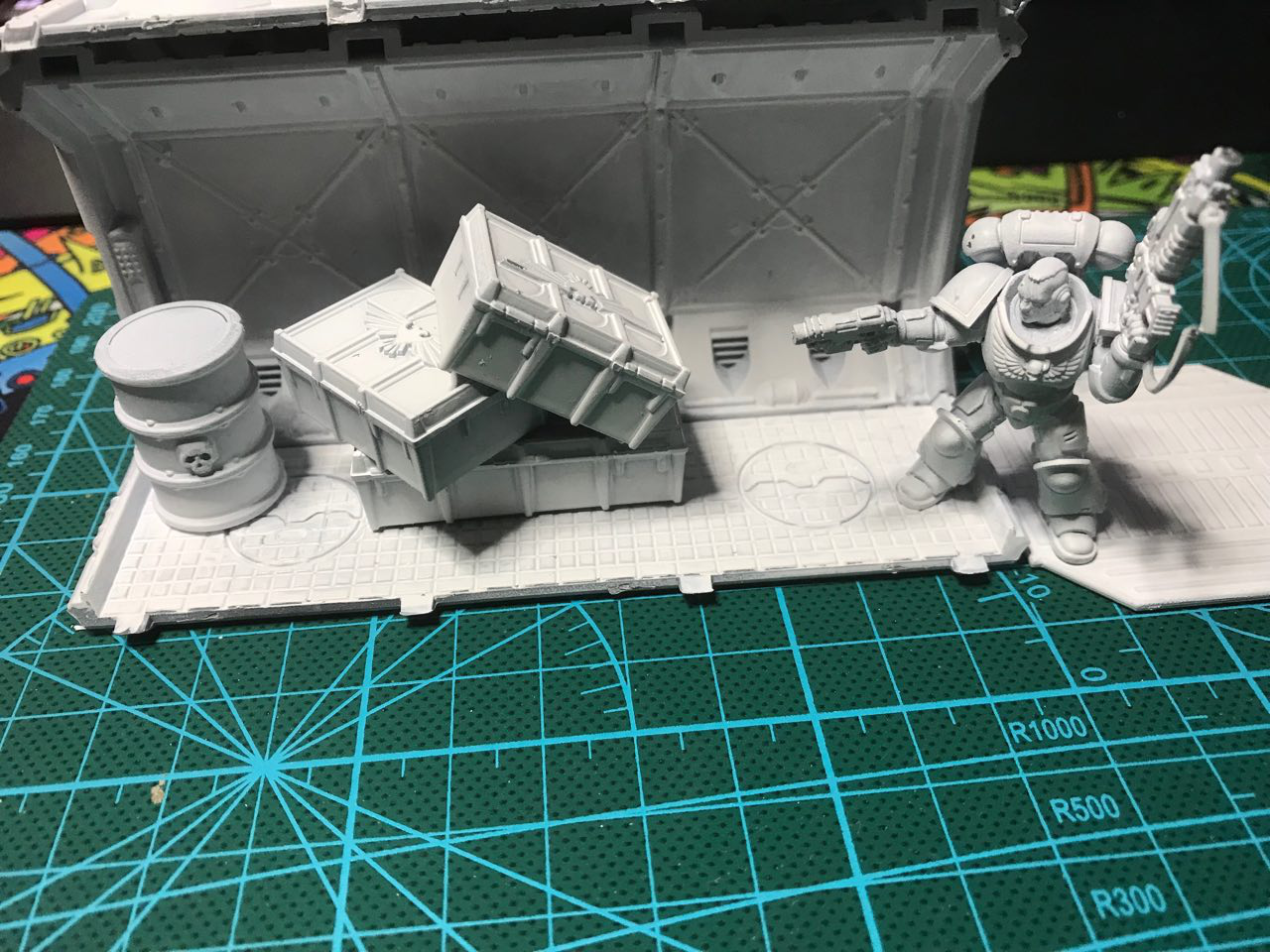 Primed these models in 1 session, which was about 10 to 15 minutes.
As you can see, the result are professionally primed models, read for base coats, layering and they have a very nice tactile texture, so holding them is going to feel very nice.
Well guys, that's everything, well.. Not really, there's so much more stuff I got. But the next blog post will be hopefully showcasing some fully painted miniatures.
Want to become apart of this?
This is where the magic will be happening. Votes, news, content updates, exclusives will all be available at this discord server.
Everyone is welcome to join, but keep note that this will not be a channel to spam posts in.
This is very much a work in progress, but I have a very general idea of what it will all look like. Everyday I'm hard at work laying the foundation of what could possibly be one of the coolest things that steemit has ever seen.
Share your thoughts
Dialogue is completely open, share your opinions, what you think should happen, what I could do, anything. I will reply to your comments. The is one thing that I'm really looking for feedback.
---