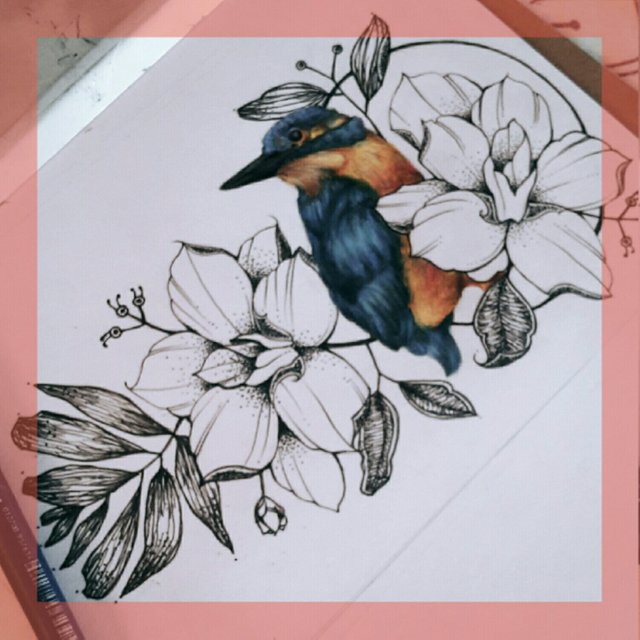 I have to apologize first, before I start writing this post. Sorry but english isn't my native lenguaje, so I suck at writing or even talking it. Im lying if I tell you I'll be writing this text equal in spanish. No. Sorry again, english-speakers.
You'll probably see several post like this one on my blog. "Leisure times" is because an album called "Momentos de ocio" by a Puerto Rican reggae band. There's a part on the lyrics of a song that says "Leisure times are necessary for creativity". That's what I'm talking about, I like to create, to draw, design, to take some photo, paint or sculpt anything; mostly to practice my skills, and because I take this kind of moments to relax my mind, forget about the world and try to make something good with a collective or personal meaning. Those boricuas are on point.
Steemians: I live for the art, I breath for it, even when I don't use to show it to the world. Hope you like it and upvote me, and if you don't like it, upvote me anyway(?
Kisses, hugs and more lives than a cat.
-Makari
---
Mi primer post va dedicado a esos pequeños momentos de ocio, justo como dice aquel album de Cultura Profética, cuya canción "Sube el humo" bien lo indica: momentos de ocio son necesarios para la creatividad; cancion que te eleva y no es coba, como se dice en mi país. Magnífico álbum, a mi parecer.
Por supuesto, mejores cosas se pueden lograr mas que este dibujo que les muestro, muchisimo mejores. Solo quiero informarles que estare posteando de vez en cuando, de cuando en vez "Momentos de ocio", donde publicaré algo de arte, esos que se hacen porque te "provocó" hacerlo, o porque tiene algun significado.
Besos, abrazos y mas vidas que un gato. Con amor
-Makari